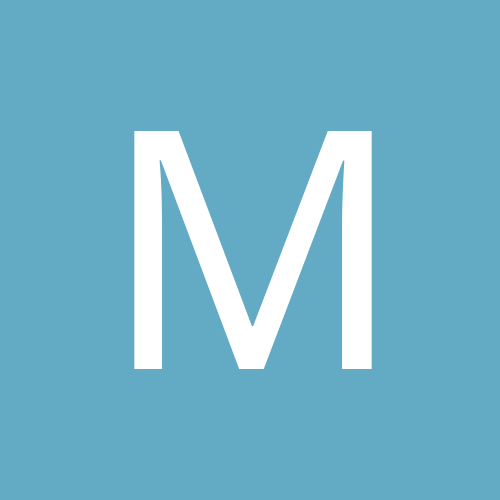 marie715
LAP-BAND Patients
Content Count

350

Joined

Last visited
Everything posted by marie715
Hi, this is my first time posting here. I am a 52 yr. old woman who was diagnosed with PCOS when I was about 35 yrs. old. No one can even begin to understand PCOS unless they have it. I think Toribaby above, stated it so well when she said all she wanted was to "feel like a normal woman." I have often said PCOS strips us of our feminity. (Sorry I can spell it.). I had my lap band surgery on Sept. 4, 2008. Now. almost 4 yrs. later, I still say it was one of the best things I have ever done. I lost 104 lbs. the first 16 months. That's the good news. But then I realized my band had been too tight. So my surgeon unfilled me completely. I gained back 50 pounds. I am now seeing a new doctor and he put 2 cc's in my band 2 days ago so I am hopefully back on track.

In response to your question "If they really knew how much it hurt, do you think they would still do it?" My answer is Yes, they would still do it. Anyone who would say that is a jerk and they don't care about anyone else's feelings. However, as far as waiters or waitresses responding "Are you suuuuree?" That, I would attribute to them trying to sell high profit margin Desserts rather than insinuating that a customer really does want a dessert because they are fat. Really, I'd cut the waiter some slack on that one.

Ron, Good luck on Thursday. I'll be thinking of you. They will take very good care of you at Loyola. No last minute advice from me. Just follow the doctor's orders. Post another message as soon as you can to let us know how it is going.

Hey, Ron!! Super, super, super congratulations! I can tell you that each of us remembers exactly when we got that call. I am so excited for you. They take excellent care of you in the hospital. Keep posting. I'll be sending you all sorts of good, healing energy on Aug. 5th and beyond. Go get 'em!!

Now wait just a minute!! Why are you disappointed in yourself? You've done a fantastic job in going through all of the tests. Many people would not have even started the process and you're almost all the way done. I flunked the sleep test also. Many, many lap banders flunk the sleep test. I also flunked the EKG AND the stress test that followed that AND I had to have an angiogram to just make sure everything was ok. And it was. So my point is, don't let the sleep apnea discourage you. Who is saying that you have to use the cpap for 1 1/2 - 2 months before Dr. Sarker will do surgery? Is that from Dr. Sarker? Your insurance? I did not have that stipulation. I did use the cpap and it is a good thing. Maybe you want to schedule surgery for after your family vacation. What ever you decide, please do not feel disappointed in yourself. We overweight people are always so hard on ourselves and that isn't right. Let us know what you decide. Good luck, no matter what decision you make.

Oh, My Gosh, that is fantastic that you are getting so close. I know what you mean about the sleep test. All of us had the same type of experience. I hope they do not call you back for a 2nd test. Believe it or not, that one is worst than the first! Keep us posted and best of luck. It has been 1.5 years since my surgery and I am stil loving my band. So much of my life has changed for the better.

Hey, Tater. I can offer you support and encouragement. I know the sleep study is so uncomfortable. For me, the 2nd time there was worse than the first. But once the sleep studies are done you don't have to do it again. Actually, I'd say that was probably one of the most uncomfortable procedures during the entire lap band process for me. Once you are all done with the pre surgery testing you will know for sure that you are in the best possible shape to go through with the surgery. In other words, they are going to know everything about you medically before they wheel you into the operating room. And that is a good thing. Dr. Sarker banded me 1 1/2 years ago. I have lost 110 lbs. I never, ever expected to lose that much weight. But still, my advice to others is to research the heck out of it so that you feel confident about your choice. I'll be the first to admit it is not for everyone. I am just like you in that I have told very, very few people that I have it. Even after 1 1/2 years my parents and sisters do not know. : ) I have told no one at work. I believe that it is none of their business. When someone asks how I lost the weight I say 'Dr. Supervised diet.' And that is the truth. Anyways, please email me and I will respond. I love talking about my experiences and I think it will help you to hear about them. And yes, you are correct when you say that you will meet one more time with Dr. Sarker after your surgery has been approved. I look forward to hearing from you.

Hi Unshackled, I'd be happy to correspond with you. I was banded on 09/04/08 and have lost 108 pounds since surgery. I was banded at Loyola Medical center in Maywood. I'm at work now so I can't write more now but I wanted to let you know I read your post and would like to offer my support to you and also to get support from you! Regards, Marie715

Hi, nice to meet another Dr. Sarker patient. I had my 1st appointment with Dr. Sarker in April 2008 and by the time I went through all of the testing and insurance etc. I was banded on Sept. 4, 2008. I've lost 108 pounds since the day of surgery. Just from reading your short post, I think you sound like a good candidate for the lap band. I only saw Dr. Sarker twice before surgery. So you won't probably spend alot of time with her. If you've been in the Loyola Medical system for 10 years now I think you know that they will do all of the tests possible to ensure that you are a good candidate for surgery and are fully prepared. Why don't you post after your appointment and let us know how it went? If I can answer any specific questions you have, I will. Good luck! I totally, completely LOVE MY LAP BAND!

Oh, yes. I agree with everything you said. I once read that 'small bites' mean bites the size of an eraser tip. That helped me to visualize how small of a bite I should be taking. Now, I don't have to go quite that small but I still use that as a frame of reference. Good luck to you!

Oh, yes, for me stress definitely affects how tight the band feels. I was banded in Sept. 2008 and have noticed several periods where I've been very stressed for a couple of weeks and have had problems with PB'ing. Fortunately, it never got to the point of not being able to drink liquids. Others in my lap band support group mentioned the same thing about stress.

Sistergrl25, congratulations on your phenomenal success with the lap band! I'm so happy for you. I wish you continued success and let us know when you hit your goal. You are an inspiration to all of us.

It is hard for me to compose what to write here on my 1 year lap band anniversary. It seems surreal to write that I have lost 90 pounds since my surgery date. How'd that happen when I haven't been able to lose any weight on my own for the past 18 years? And any attempts to lose weight before that were extremely difficult. I think I am realistic enough to know that the lap band is not for everyone but I would say that everyone who is struggling with obesity should research the heck out of it to see if perhaps it is the tool that will make a significant impact in their life. My philosophy when I started to research the lap band was that I'd research it and do all of the pre-op tests and if it wasn't meant to be then something would come up to give me a clear indication that the lap band was not for me. And likewise, if my research and pre-op tests all went along fine, then I would have a clear sense that the lap band would work for me. And here I am, 90 pounds lighter but more importantly, 90 pounds lighter with a lifelong tool that will help me keep those (and hopefully 20 more pounds) off of me.

I can see a bony structure at the bottom of my face. It is my chin. But the skin on my neck is wrinkley because of the weight I loss in in that area.

Hi Carrie, I don't have any suggestions but just wanted to let you know I know exactly how you feel. It is soooooo frustrating to have to postpone a fill. My surgeon is the only one who can do our fills so if she is out of the office, tough luck for her patients. We have to wait. That has happened to me twice in the past 3 months. Keep venting, I think that's about all we can do about it. Good luck, too. Marie

Congratulations, Jonathan! Wishing you continued success and lots and lots of happiness.

Erykah, you are a better person than I am, seriously. I carry my resentment with me. I know it only hurts me more in the long run but I can't bring myself to be nice to those who have said cruel things to me. Where are you in your lap band journey? Just starting out?

Erykah, your post makes me want to cry. :w00t: Each one of those incidents is just horrible, horrible. I am speechless.

Thanks, 123cord! Please email me when you are where I am now. It'll happen. My best advice is to just Follow the Rules. You will be rewarded for it. Best of luck to you throughout your journey.

Thank you ld0008 for leaving this comment. It made me happy today. :mad:

Thank you for your kind words. You know, I am so scared that the weight is going to come back that I really didn't celebrate. I feel like if I celebrate then I am going to jinx myself and gain the weight back. You know what I mean?

My before picture was taken about 1 week after my 09/04/08 surgery. After photo taken 1 year later on 09/04/09. I have lost 91 pounds since surgery. Still need to lose at least 20 more pounds. I have been extremely fortunate with my lap band. I've had very, very few problems or issues during this first year. I've met some great people on this website who have been a terrific support to me.

Oh, man, that makes me so angry. I can't tell you how many times I have had nurses make comments that were none of their business to make. And the worst part is I was too timid to tell them that. Arggggggh.... Sorry you had to endure that thoughtless tech.

Hi Everyone, I have a 4cc band. Was banded on 9/4/08. Almost my 1 year bandiversary! I've only had 4 adjustments. Last one was a 1 cc. unfill from 'almost 3 cc's' 1 month ago. Monday I go in for a fill. I need more restriction.