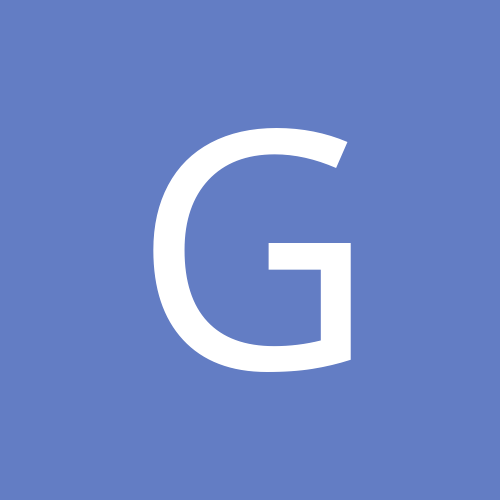 Content Count

6

Joined

Last visited
Everything posted by gn3476
Congrats and good for you! Hoping your surgery goes well. Lol I didn't notice that. But on this board you seem to get a lot of people trying to discourage others without clear reasons why they are against something...regardless what someone chooses we're all faced with making a very big decision and should support each other instead of misinforming , shaming, and being critical if someone doesn't do things your way. Just my experience here so far...

Lol. Good for you. Congrats! But how is bypass not considered outdated versus the band? It has been around for just as long. And how won't VSG and RNY also not be considered "outdated" one day? Then, you'll be stuck with outdated technology lol. In all seriousness. I think It is a matter of preference. There's no false hope in getting the band. You have to know what you want and what works for you. The band simply requires more maintenance plus the will to change your habits. Don't do that and you are looking at failure. Although I'm between the band and VSG (and getting consultations for both), I'm leaning towards the band right now because I believe it is a good way to start out before committing to another permanent type of procedure that I might regret not being able to undo. If I keep the weight off with it then I won't have to risk the others. My personal preference is to get something that can be reversed. Just like you said "outdated" technology -- well one day (maybe in the very distant future though) I believe there will be yet another procedure that comes out that is going to be better than VSG and RNY which could be reversed. And at least I may qualify and have an opportunity to get it if need be.

Once again my comment still stands....to make vague statements without an explanation just makes you sound like a troll. Hence it sounds like you probably failed at it because you didn't do what you were suppose to. You should stop discouraging someone to do what might be right for them all because you were probably a non-compliant patient. And my opinion still stands for Jennifer47 -- having the vsg procedure and all of these other surgeries can come with a lifetime of risks as well. Also they're not magical surgeries, you can regain weight -- my takeaway is you have to do the work and maintain your loss with any surgery. So once again do your research and get reputable opinions, not from trolls like this, and do what is right for you. Your the only one who has to live with it. And once 80+ percent of your stomach is gone or your gut is re-routed you can't necessarily change that. If the Lap Band was not effective in some manner -- it would be off the market - until that happens there must be something effective in getting it. A lot of docs are pushing other surgeries but then again a lot of them don't want the maintenance of taking care of their patients either (ie. having to have you come back for periodic fills and readjustments) and dealing with the noncompliance of their patients. You have to really maintain your care with this surgery and keep up with your fills and know when it needs adjusting. A big issue I've heard on here is people who didn't do either or even understood how it worked (and they're complaining?). That is part of this procedure. So if someone doesn't want that level of care post surgery then maybe a Lapband isn't the best option. Then you get those complaining about getting things "stuck" all of the time. The Lapband is a restrictive procedure (similar to Vsg). It is meant that you be committed to changing your diet and eat in a similar way. Wherever I've researched I find somebody admitting they didn't follow the rules. I'm not saying it is a great procedure (I'm neither for or against) but it does require more care and effort on an individual's part. I just don't like when individuals come on here pushing others to try the surgeries they had, dogging out others and giving little to no advice about why they are against it. Don't feel forced or scared not to try what might be right for you to begin your journey.

Hi, congrats on your surgery!  Saw you went to Dr. Pleatman.  I've been between doing the Lap Band and sleeve.  I was suppose to have a consultation with Dr. Pleatman this month.  So far great experience with his office coordinator Carrie (sp?).   Feeling really scared and nervous about getting the sleeve.  If you can share...how was your experience with Dr. Pleatman's office and the surgery?   Thanks!

Nacfsu -- how are you doing now that some time has passed? Has it gotten easier for you? I saw that you converted from Lap Band to the sleeve....do you still regret your decision?

Your experience may not be somebody else's and you shouldn't tell someone not to do something without details. Were you miserable because you weren't doing what you were suppose to (trying to still eat food you weren't suppose to), couldn't stick to the diet restrictions, because they put too much fluid in your band.....? The band is still on the market so it must not be that much of a risk. Sure it has its drawback like ANY surgery. But there have been a lot of people successful with the Lap Band too. Jennifer47 do what is right for you! I think you have to consider the pros and cons for yourself and what your willing to risk because all of these surgeries come with them.

Have decided on the Lap Band.  Excited, tomorrow 7/24 I have my consultation with my surgeon!  Hoping he will approve me.

Best wishes! Been considering the ESG procedure too. Please check back in to let us know how your doing!