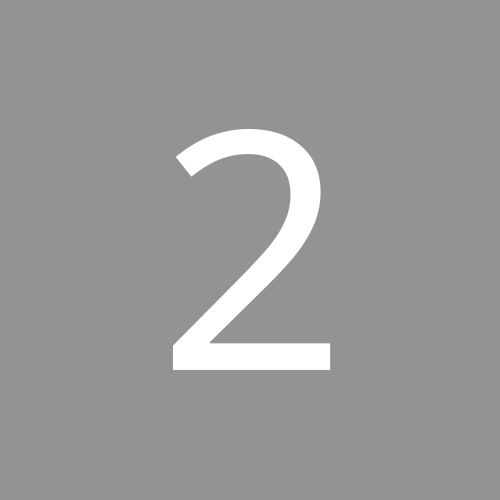 2ndTimeFreedom
Gastric Bypass Patients
Content Count

74

Joined

Last visited
Everything posted by 2ndTimeFreedom
Thank you so much for posting this forever diet. I had my one month follow up visit today and was given a similar diet. I am a measurer and needed to have an amount to help me. My more significant struggle right now is my silly allergy to exercise. I have a genuine hate/love relationship with the gym — one day at a time.

Well -- I know you can do it. I myself am taking it one day at a time. Each day is a new day. Sending your prayers for your surgery tomorrow.

You will do amazing! Apparently, I also had GERD (although) it never bothered me. Sending you prayers and well wishes.

So I was just wondering why the insurance company called me a few times to ask me the same question a few time today "Do you have any additional insurance?' My answer was no just an employer-provided health insurance policy. So I decided to look at the pending medical claims for my surgery..... nearly 350K!!! I am simply in shock. Has anyone else looked at the cost of their surgery prior to insurance coverage?

So I went back to work one-week post-op. I had my first business lunch today and ordered Brazino and was able to eat 1/2 of the filet (3 ounces) and just asked for the rest to go. I was so stuffed and felt I was actively engaging in conversation, and I looked around me, and the others had cleared their entire plates or fish, spinach, and veggies.!!!! I was super proud of myself. I had green tea before the start of the meal and didn't drink the rest of the meeting. This was such a massive concern for me as I have so many eating situations. One meal at a time

Yes- my hospital is a center or bariatric excellence. After passing the upper GI with the barium study all patients are advanced in their diet. That is when we are also able to sip water and have the diets advanced. So clinically it's safe. It is just a difference in clinical practice. So we are all advanced. I am doing amazing on it.

yes, all the patients (revision or traditional RNY or even gastric sleeve) are discharged on stage 2 diets (soft mushy). Prior to leaving the hospital, we all received tuna salad. This stage for us also includes soft white fish.

This is what I am praying will happen! I am still flabbergasted and just holding my breath that I will not come out with a substantial billed.

This is what I am praying will happen.

Exactly!!! They are still pending claims-- The surgeon & PA surgical assistant claims are 299k alone. The remaining portion comes from the hospital. I am just astounded and so happy I have a threshold that I am responsible for that is nowhere near that!!!!!! I am also interested in seeing how the insurance will reduce those claims down.

Keep pushing! It does get better. You can do this. I still struggle with protein intake (1-week post-op) but I believe in US. I am happy you are moving and walking as that is so very important!!!!

Yummy!!! This sounds so delicious. I will also have to try this.

Hello Everyone - I am one-week post-op today, and I am now only 2 pounds lighter than I was last week. That is ok with me, and I am so happy I had the "tune-up" surgery. I do need to wear an abdominal binder getting on and out of bed. I return to work this week and zero pain. I am hopeful and positive that the weight will continue to come off. During my Pre-Op Liquid diet, I shed 25 lbs, so I am feeling good about that. I have broken my weight goals into 35-pound goals. I am 27 pounds from target 1.

Thanks, everyone! I am actually looking forward to getting back to work to have increased movement and activity. agree with everything above! Wishing everyone a successful MONDAY.

I love it and I know you will do great

Hello Valerie - my surgeon did not suggest this but I also do not know how much was bypassed originally so this may not have been needed in my case. I went to a revision specialist so I think had he suggested I may have asked for research (I still did this with my current surgery) and then discuss with the surgeon, my Primary and my family. I am still only a week out but I am so happy . For me, the recovery is so much easier second time around.

I am still Post Op week 1 in my revision surgery so I wanted to show you some extra support. I think this is great! I know my biggest challenge for me will also be getting in exercise I think I am allergic to it like I am shellfish I need to find the cure to that ASAP! Sending positive vibes and prayers for loads of menus.

Sending prayers and well wishes to Week 4!!!!

Wonderful news!!! Remember the aseptic technique every time you go near your PICC line and you'll, of course, do amazing!!! I am so happy for you!!! Rest away in the comfort of home

I am so happy I saw this as I just realized I am only getting 500 calories a day. .

First off Congratulations!!!! I am in the same boat. I figure it will be 50 to 60 lbs before anyone notices .. Oh well One Pound at a time.

WOW thank you so much. This is an amazing list!!! Also, this is just what I needed as this is the diet I was sent home on.

YES Kidney Stones are the WORST! So happy he is ok now. You both are doing amazing jobs. Thanks so much for tthe update. How long after surgery did you wait to get on the scales?

WOW, this is AMAZING! Thank you so much for sharing. I am only 3 days post-op. However, I am 2 pounds heavier than I was when I went to the hospital. I know this is a direct result of the surgery. Your story is helping me to stay focused. Way to go on the Amazing weight loss. What was your starting weight pre-surgery?