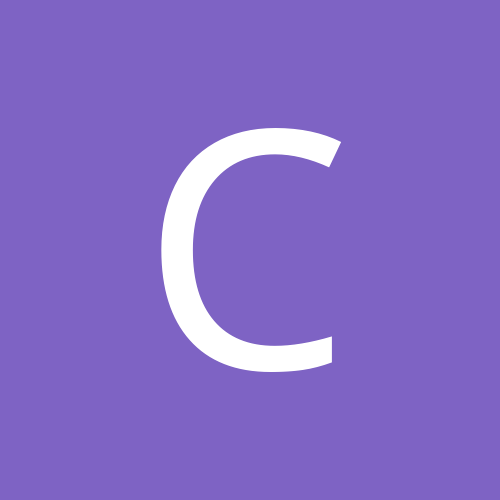 Cher in NYC
Gastric Bypass Patients
Content Count

31

Joined

Last visited
Everything posted by Cher in NYC
My surgeon does not operate on smokers. I had to quit at least 30 days before my surgery date. With the gastric bypass, I had to commit to never smoking another cigarette again. They stated I could expect a 100% complication rate if I start smoking again after RNY GB. With the sleeve, smoking is highly discouraged of course but it's effects on the surgery are not as known. This is what I was told by my surgeon, the advice you get may vary based on your surgeon.

I had terrible pain at this exact spot that finally went away at 4 weeks post-op. I was assured by my surgeon's office that it is totally normal. It is where most of the tugging, pulling, and "manhandling" happens during surgery.

Oh no, what an unpleasant reaction. Thank you for the warning. I'm glad they make a sugar-free version. I will be sure to stick with that one if I need it.

Why on earth is it concerning for you to be home alone? We are not declared incompetent in need of guardianship in the post-op period. If you were independent before surgery, you should be independent after surgery unless you suffered crippling complications.

Hello. I had my RNYGP this past Monday, March 4th and it has been progressively difficult to tolerate liquid and protein shakes. I am supposed to take meds every couple of hours (liquid Oxycodone, crushed Tylenol, liquid Colace, vitamins) and I find myself getting so full from the meds that I can't finish the medication regimen, let alone additional intake. Is anyone else experiencing this? Is this normal? Thanks.

I had RNY gastric bypass 6 1/2 weeks ago and I am down 27 pounds since the day of surgery. The pace may be slower than some others but I am very happy with my progress.

All of my friends and family members know but my coworkers and bosses do not. I was very vague when they asked about my medical leave. Some kept pressing, so I flat out lied about the type of procedure. I don't feel bad about it. It would be poor self-care to divulge my private medical history to people I don't feel that close to or comfortable knowing.

Immersion blending stick. It's easy to use and easy to clean. It's also compact to store.

This is delicious https://www.bariatricfoodie.com/mexican-egg-casserole/ I'm eating it right now for breakfast and it's just as tasty for lunch and dinner.

Yeah, I was told to crush mine but it the taste was unbearable despite trying it in different mediums. Now I quarter the pills and take it with applesauce and it is so much more pleasant.

Thank you both for the helpful replies. Nice to know that this is normal.

I must be broken. I had RNYGB one week ago and I'm craving Chick-fil-a, LOL. I'm hoping it is the severe calorie deficit that is causing cravings and that it will fade once I can tolerate reasonable calories and nutrients.

I'm sorry. I think your feelings toward the surgery are totally understandable. I had the same reservations as you do about GB while I was 150+ pounds overweight. I can't imagine I'd be very motivated or excited about the procedure if I was already at goal weight. Ultimately, you have autonomy over your body and the procedures you undergo. Did your surgeon go over all of the reasons that the conversion is prudent? Do you have esophagitis, are you at risk for Barrett's esophagus or worse? I would gather as many facts as possible so you can make an informed decision. Overall, I don't think a surgeon would recommend further abdominal trauma if it wasn't medically necessary but the decision is yours and yours alone. Good luck.

I was served coffee in the hospital. My program is pretty liberal compared to others which is a huge benefit to me as I enjoy as many safe liberties as possible. There is a lot of variance with coffee recommendations, it's interesting.

This is interesting. I'm surprised that you weren't talked into a RNY conversion. I thought that the sleeve stretching was a myth as per Dr. Matthew Weiner's youtube channel, but apparently not as it happened to you. I would be interested to hear an update. I hope that surgery went smoothly and that it works famously this time around!

I was told to crush my Tylenol for 3 weeks and I was given a pill crusher prior to discharge.

Hello, did you find any answers? I am having a lot of pain at my left rib cage too, but I am only 5 days post-op. I am wondering if this is normal. Thanks.

Four weeks. Some of you guys are tough! I'm post op day 2 and i can't imagine going back to work in a few days. I can't bend over or put on shoes or anything like that. I also wanted to take time to adopt my new lifestyle and habits and really get to "know" my new pouch and GI system before I go back to the grind .

I'm so sorry that you had a complicated course. I hope it's smooth sailing after the infection clears and leak resolves. Best of luck to you, I will keep you in my thoughts.

How are the March 4th'ers doing? I am okay, home now, pain is there but that's to be expected.

So exciting, you're surgery is around the corner! I hope that all goes well! I had my RNYGB this past Minday the 4th along with a hiatal hernia repair. My BMI is 45. The decision was made for me as my endoscopy indicated reflux and inflammation from acid which ruled me out from the sleeve. Surgery was smooth thank G-d and I went home the next day. Pain is definitely an issue but I know it's temporary. I was most nervous about gas pain but I don't have any, funny how we're all so different. Good luck to you and check in after surgery!

Good luck to both of you!! Just said a prayer for a safe surgery and smooth recovery.

That was very unprofessional of the nurse. That has not happened to me, but if it did, I would respond that I can easily lose 10 pounds in a week and I have done it many times before. The problem is that next month I will be up 25 pounds. Every non-surgical weight loss endeavor has yielded a significant net gain which is why I'm resorting to surgical intervention.

Yes, I am! 8 days away and I am a ball of nerves and butterflies. My shipment of Bariatric Advantage vitamins arrived today and I tested them. The multivitamin was a chalky horror but the caramel calcium chew was tolerable, like a subpar Werther's candy. How are you feeling? Good luck to you!!

My hospital has monthly support groups for WLS patients, but unfortunately it only available to their own patients. It is well attended and the facilitator is very skilled at providing the perfect balance of structure and flexibility. For pre-op people researching surgeons and programs, I would highly recommend finding one with consistent and robust groups. There are people who have not missed a meeting in 10 years and they partially credit the support for their continued success.