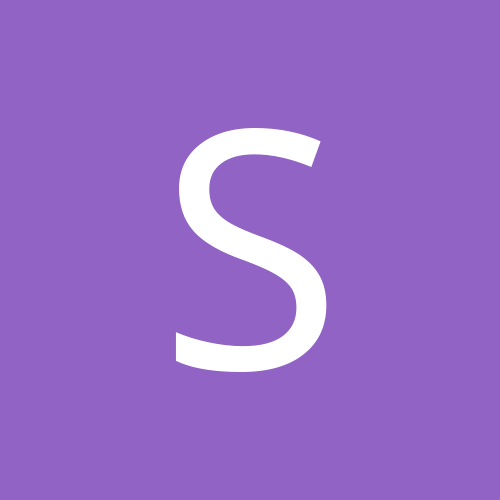 seaforest
Gastric Sleeve Patients
Content Count

282

Joined

Last visited
Everything posted by seaforest
Hi, I'm scheduled for my tummy tuck in October. I'm wondering what I should make sure I have around the house to make the recovery as comfortable and easy as possible. For those of you who have gone before me, what would you recommend? (I did try a search but maybe I asked the wrong question.)

Hi Psssk, Yes, I am returning to work on Thursday which is my two weeks and my job is sedentary. Actually, mostly, I'll be working from home with Zoom meetings with one or two exceptions. However, I think I might've enjoyed another week as I am still rather tired. Dea

Hi folks, Felt like updating so here I am. All has gone well so far. They found I had a hernia during the surgery so that got taken care of. Pain hasn't been bad at all but I did do my pain meds for the first few days. I'm looking forward to getting rid of drains and being able to lie down instead of "beach chair" sleep. Anyway, I find myself super grateful for my good health and a few more pounds gone. I did the fleur de lis tummy tuck. I can tell things are different but haven't really "seen" myself yet. Best wishes and Happy Halloween to all!

Thanks everyone. I appreciate everyone's suggestions. I had my pre-op visit on Wednesday and all systems are go so I will be spending my free time cleaning and organizing the house in preparation. I'm excited but not looking forward to the pain part.

They tell me to document complaints with my regular doctor - rashes, back problems, etc.

seaforest replied to sideeye's topic in The Lounge

Very rambly but I don't disagree. How are you?

Oh yes! I noticed that weekends were tough but now that I'm home all the time....good thing I choose healthy foods for my kitchen. I did notice that being busy really helps. I've been working from home this week...last week, I still went to the office partly because I was afraid of the refrigerator...that was fine because no public contact...but still seems better to be home. Since work meant I was on the phone or video conferencing...that seemed to keep me out of trouble. My plan today is yard work since it's sunny. Tomorrow is supposed to be wet, so chores around the house. I really miss the gym! I was going every day and my yoga classes. I liked the structure of having somewhere to go for a specific thing. I'm trying not to fall into the "I'll do it later" trap and keep up the movement. And, there's the self-talk. Just because I'm bored or sitting still doesn't mean I'm hungry. Remembering to listen to one's stomach is the biggest challenge.

Stalls while frustrating are also part of the process. Our bodies sometimes need to take a pause and catch up with all the rapid changes. Keep following your team's directions, maybe increase fluids, and you might find that you have greater ability to move as you continue your journey.

It was a fabulous year. I hope this one coming is as good. Thank you for all the challenges GT! You rock!

26. I didn't get to the face mask although it is on my list of things to do. I did get to yoga on Thursday and the gym. I left my phone at home so that can count as my 2 hours without the phone. 27. Just the gym, lunch with a friend, and the a movie with another one. Oh and signed the lease for my new office. So in addition to rearranging my home office/studio, I get to decorate the new space for my fledgling private practice. 28. Well, I trimmed a broken nail. Does that count? Heading out to the gym shortly. It's also my birthday! I'm going to go look at furniture because I'm excited about my new office.

21. Well the two tires turned into four tires - not what I wanted to spend my money on. But did have breakfast that morning with an old friend in town from CA and went to the gym. 22. Yoga in the morning and gym on the way home. I didn't write a story but I do have to write a report on all my yoga classes attended outside of training - that can be my story which I will work on today. 23. Yoga in the morning followed by the gym (we can call that my intense workout). 25. Went for walk on the beach this morning with the three dogs. No gym as it's not open today. And, I've been working on reorganizing/rearranging my house since Saturday so that's well in hand. I'm also burning a bayberry candle today that I was gifted so that will catch me up with 21. I hope everyone is enjoying their day!

Oh there are too many goodies! I've been doing a bite here and there. And I make myself track it. I avoid things that I think might take me overboard (the ones I couldn't stop previously). And now I'm officially on vacation...😳

17. Ok, so the surgeon/team were pleased with me. I'm not done yet though so I might do better. It was determined that I had lost 55% of the excess. But they loved my attitude which is so supported by my participation here even if it has gotten rather erratic. Went to yoga class that night. No morning tea outside due to snow and sleet....brrrr! 18. I think I stretched all my muscles the previous night - went to the gym though and got my cardio in. 19. Again, got my cardio in at the gym. A little bit of yoga. Didn't watch my favourite movie but I do have some movies waiting to be watched. 20. I'll be going to the gym after work (half day) and I scheduled myself for a restorative yoga class tonight. While I was at it, I scheduled a few classes for myself over the next week while I'm on vacation. That would be one thing I enjoy splurging on. New clothes too. Sadly, I have to buy two new tires so that is my big splurge for the month and I will get them tomorrow morning.

15. I didn't get in a walk yesterday but I did go walk with a friend on Friday. It was cold and raw outside but we walked for about 45 minutes. Spent most of the day in yoga class though and hit the gym on the way home. Sometimes, I wonder who the heck took over my body! Love it though. 16. Well, I'm plotting all sorts of treats for myself but not sure what will win. I have my eye on a pair of studs so I can wear them all the time. I also have a lovely little wish list on Amazon. I plan on some at home yoga later on today. Tomorrow, I go for my one year follow up with the surgeon. I hope he's happy. I haven't laid eyes on him since before the surgery but have had support from the team. I thought I might ask about referrals for potential plastics in the future. Happy Monday!

I prefer to eat in. That way I know what I'm eating and I get to make it the way I like it.

Let's see...I did call my Mom on the 11th and am glad I did. 12. I haven't bought myself flowers but might hit up the local nursery for some indoor plants - maybe tomorrow. 13. I think I'll substitute a funny movie for the joke book. Maybe tonight. 14. I don't follow negative people so that's taken care of. I've done a bit of yoga every day. Definitely did last night and that included warrior and savasana. I did happy baby last night and was able to grab my feet! So many non-scale victories! I also noticed I was able to use my lap for writing notes in my notebook while at a workshop yesterday. I'm headed to yoga class this afternoon. But first the gym! Oh and yes, had my one year surgiversary this week. I'm the one in green and that was the night before Thanksgiving.

One year surgiversay!! What a year! I'm the one in green or black.

11. I'll try to remember to call my Mom because she's been on my mind. May do some more yoga today - did some really fun stuff last night at class. I have more free time than I planned on because it's snowing and people aren't coming to their appointments. Would have been nice if I'd known before I left my house! But that did mean I got in a nice, full length, non-rushed visit to the gym. I also went to look at an office space for my private practice that I really like. Pass on Truth or Dare

Catching up. 5. Let's see, I did guided meditations Friday, Saturday, and Sunday. I also did yoga on all of those dates. 6. Have not visited a cafe but did go to a diner on Saturday. 7. Well, today is nice so I have had the window open while driving today. But it was way too cold and wet to do it on the 7th. 8. Pass on writing myself a love letter. 9. I like my current morning routine so I have no plans to create a new one at this time. My morning routine starts with waking up, starting breakfast, showering and getting dressed, eating my breakfast, and then going to the gym. 10. Umm, bath would be a weekend activity when more time is available. Not going to promise to do that right now. I will be doing yoga tonight. B-side questions: I've been struggling with water intake and started drinking more tea and soup to help. It's hard to drink cold liquids when I'm cold. However, I have been doing better lately. I like a lot about myself and I'm not sure which one thing I would choose.

3. So I ate some Peppermint Bark and I did Triangle, Warrior, Downward Dog, High Lunge, and Forward Fold as part of my routine last night. 4. Not sure what's on my bucket list right now. I do try to take care of them as opportunities arise...like when I went to Wyoming this past Summer. I will do some more yoga tonight...maybe add leg up, malasana, and cobbler. I have to create a 50 minute class for this weekend.

3. It's snowing...but I'm going to the gym and work....and hopefully yoga tonight. As far as dessert goes, I'm sure I'll have something. Still trying to get past Turkey day treats which have travelled to the office. But I do try to keep sugar free stuff around but I also seem to like a piece of dark chocolate on the regular. Stay warm and dry peeps!

Happy December. I'm almost to my one year surgiversary and still losing after having a sleeve done. Today I'm 186.6 and BMI 34. I'm thrilled I didn't gain while on holiday these past few days but I hit the gym every day except yesterday and tried to stay on program. I need to re-up my fluids again. When, home, I open my shades every morning to let the light in. I do watch a bit of tv most days but am most likely to binge watch during Xmas week when I take a staycation. Yoga challenge is yay! Will be doing most of those poses regularly. Candle and cow face are works in progress. Had a great time going home to PA and shocking everyone with my changes. It feels so good to be me and just me and not me with a weight problem. But still, going to keep up the program until I stop losing or I hit a place that I don't want to go under. Off to the gym! Have a good day.

25. The sea. No city here but lovely views. 26. Most grateful for the salad I will have later. Check in. It turned into a good month...had a happy little spurt of weight loss which was good for my morale. Headed to PA for the rest of the week for friends and family. The gym is part of my plan. I'm grateful today to be reminded that my stomach has limits and I still pay attention. Happy Thanksgiving in case I don't stop back in.

24. Hmm, social media. The only one I use is facebook. Why? Because 10 years ago, I discovered it was a way to stay connected to family and friends and keep up-to-date. We also used to share poetry and photograph...still do. Sadly, it is also drowning in politics and advertisements. I miss the beginning. I still use it for the same reasons I started.

23. What use of my phone am I most grateful for? The first thing that popped in my head is texting because it keeps me in touch with my BFF even when we don't have time or timing to connect. At least we can let each other know we are thinking of each other. And it's funny that I say that because I don't text much at all. I prefer conversations.