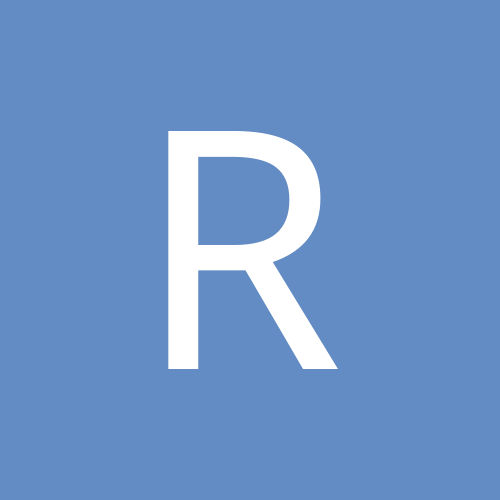 rch1286
Gastric Sleeve Patients
Content Count

23

Joined

Last visited
Everything posted by rch1286
Hi All, I had both my arms done yesterday and a pannulectomy. I have mild discomfort in my stomach, but if feels like I have knives stuck in my arm pits. The dr went a little lower to correct a flap of skin that hung outside my bra from my breast reduction... but god this pain is real. I'm staying on top of my pain meds but it barely dulls it. Anyone have a similar experience!

I got pregnant 5 months post op with my surprise 3rd. It is not something I would recommend as I constantly felt guilty that I wasn't able to eat or drink as much as I wanted to support the baby. At that point I still had a lot of restriction and the nausea was the worst compared to my prior 2 before WLS. My priority shifted from losing weight to sustaining the pregnancy, With that being said, I was so much more conscious of the food I did eat that I probably ate the most healthy and nutritious food to make every bite count. I was 262 before surgery and 175 when I got pregnant. I continued to loose weight and my lowest was 160 lbs at 6 months. I gained 8 lbs from there and was 168 lbs when I delivered my 5lb 15 oz baby girl at 37 weeks who was healthy. Two weeks after I gave birth I was 155 and have been about there ever since.

I was sleeved in November 2018 and got pregnant in May 2019 with my 3rd child. I was 175 then, got down to 160 at around 6 months, 168 at delivery, and I'm now about 155 at almost 12 weeks post baby.

I have PCOS as well and I while I knew the sleeve would be a great tool, I was also conscious that PCOS could still impact the amount of weight I lost. I was sleeved about 11 months ago and I was surprised to be down about a 100 lbs. The weight loss improved my PCOS so much that I'm actually 7 months pregnant even though we had been using precautions. lol... My husband was sleeved 3 weeks after me and has lost more weight. We're both 5'4" and he's about 150. The lowest I got was over the summer to 158 and I've been fluctuating between 163-165, but of course losing is not my focus right now- just proper nutrition. I'm interested to what I'll weigh once the baby is here at the end of December.

I've been a little hesitant to post here as I've seen some very judgmental replies in other topics, but here it goes anyway.... I found out I was pregnant back in May, 6 months post op, after bc failed. Both my surgeon and OBGYN (who actually had gastric by-pass surgery and had a surprise pregnancy 4 months post op) are happy with my progress and baby girl is very healthy. I'll be 18 weeks tomorrow and while I fluctuate between 161 and 163 for the past few weeks, I haven't really gained any weight. I started this pregnancy at 175 and was so sick during the first trimester that I lost weight. While this my third pregnancy, I can't really compare it to my other two which I started at 265 lbs and 250 lbs respectively. I've brought up my concerns during my appointments and I've been assured that everything is ok and that if my body wasn't ready for pregnancy it wouldn't have sustained it. I guess I'm just looking to see what experiences others have had post-surgery with weight gain. Basically any and all (constructive :)) advice is welcome.

Thank you for you positivity! I follow my dr.s advice, but since this such uncharted territory for me I like to hear other people's experience. This board was a big source of support for me when I had the gastric sleeve procedure. I really have made an effort to continue to eat healthy and give my baby girl the best nutrition I can pack into my reduced portions. I didn't gain that much weight with my previous pregnancies either, but I have been hesitant to compare them since the circumstances are so different. With my first I gained 17 lbs, had a 7 lb 14 oz baby, and was down 35 lbs when I got home from the hospital. With my second I gained 20 lbs, had a 8 lb 8 oz baby, and was down 30 lbs when I got home from the hospital. I used to joke pregnancy was my best diet.

I hit 100 lbs lost a couple weeks ago, which I had mixed feeling about. It's been a goal I've been waiting for but now loosing weight brings me mixed emotions as... I am pregnant! This was a surprise as I had been on bc and previously unable to get pregnant without the help of a reproductive endocrinologist, I'm about 18 weeks now and me and baby are healthy. This pregnancy is nothing like my previous 2 and I'm so excited to meet my third daughter at the end of December.

I just sent in a request for the FB group. So far I am down a little over 80 lbs and my husband is down 110 lbs. (He ended up having a stricture that required balloon inflation twice) I have more energy and I'm down another dress size.

I would ask for an endoscopy. I felt like that was the only way to rule out a stricture and actually see what was going on. Good luck!

My husband was sleeved 11/29 and did ok the first month or so and then totally regressed. He had constant nausea and difficulty holding anything down. The dr. upped his antacid and order an upper GI that appeared normal. Finally they did an endoscopy and it revealed he had a severe stricture. He had to go back twice for balloon dilation to stretch it out. Nausea is such a common side effect after the sleeve that I feel sometimes it can get dismissed too easily.

Hi All, I'm a little over a month out and I got my vitamins in the other day. The nasal spray is fine, but the rest make me so nauseous. They are BariActiv multivitamin, calcium + d3 & magnesium, and iron + vitamin c. Taking them all together was a mistake. Even taking them separately makes me feel nauseous, so much so I got sick last night. I have my 1 month appointment on Friday where I'm going to bring this up, but I was curious to see if you guys had any advice/experience. Thanks!

Hi All, I was sleeved on 11/8/18 and my husband was sleeved on 11/29/18. As of today he is down from 280 (260 day of surgery) to 205 and he is concerned that he's loosing too quickly. He's also been struggling with nausea for most of the day. The surgeon's office had him start Zantac 75 and peptobismal chewables to rule out just a stomach bug. (In addition to protonix for reflux since the surgery) He has an appointment with his general doctor and he's going to bring his concerns up to her as well, but I wanted to see if anyone had a similar experience here. Thanks!

I have PCOS, however I had both of my daughters before getting the sleeve. I had to see a reproductive endocrinologist and was also diagnosed with insulin resistance. I went on metformin and got pregnant within a couple months.

I hit 50 lbs gone over the weekend! My husband also had the surgery on 11/29 and he's down just over 60 lbs. It was a nice feeling knowing that my standing New Year's resolution is already is progress.

5/2018- 260 (Start of Journey) 11/8/18- 242 (Day of Surgery) Today- 218 I still have a ways to go, but I'm happy with the progress so far,

I'll be one month out tomorrow. I've lost about 35 lbs from the pre-op diet and being post-op. With that being said, I'm still struggling with getting enough protein and liquids. I have really only been able to get half of my goals for each. I can barely stomach the protein shakes anymore and I've spent a small fortune of buying every brand. I was able to find a new yogurt by yoplait called YQ that has 15g of protein that I can finish. I've been able to eat small amounts of solid foods, but I get that really heavy feeling fairly quickly so I stop. I went for an IV yesterday since I know I haven't been able to drink as much and it helped a little bit. I still feel weak and very sluggish. I'm hoping things start to turn around soon.

So I'm officially one week sleeved. I'm going to the dr. tomorrow for my follow up. I was wondering how many of you guys have moved into phase 2 of the post op diet and how you guys are doing with it. It seems weird to be getting ready for something other than liquid. Lol

Got sleeved on the 8th and I'm still in the hospital trying keep things down. I'm so nauseous and have zero appetite. I've thrown up twice from trying to take pills. I was hoping I'd be on the lesser complications side, but here I am. I'm hoping I can go home today. I miss my kids.

I had mine done this morning. Definitely in more pain than I thought I would be in. This gas pain is no joke!

T- minus 5 days until surgery for me! I'm down about 8 lbs from the pre-op diet which is helping me with the reassurance I need to keep going. Im curious, how long is everyone going to be out of works? I'm anticipating at least a week which is what the surgeon said, but the office laughed and staff seemed to think more.

Mine is per day: 3 shakes, 2 protein bars, broth, jello (which I hate!), sugar free ice pops. And lotttsss of water. I'm not currently hungry per say, but I have headache and just feel so blah.

I'm having my surgery 11/8 and just started the pre-op diet today. I feel like this is going to be the slowest 2 weeks of my life. I still feel so intimidated by this pre-op diet but I know how important it is.

My surgery is 11/8. I just started the pre-op diet today. I'm excited and anxious at the same time and I'm hoping that these next few weeks go by fast.