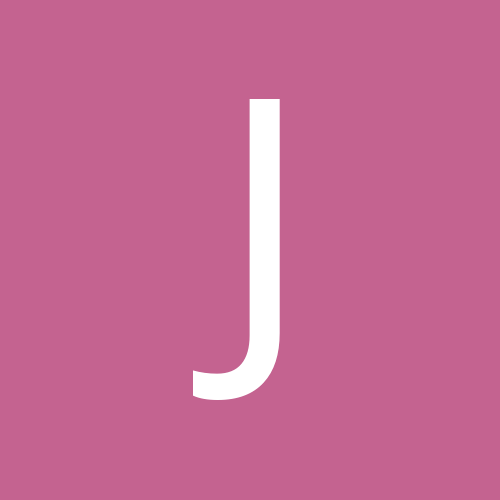 JB29
Gastric Sleeve Patients
Content Count

23

Joined

Last visited
Everything posted by JB29
I just wanted to check on all my November sleeve friends!!! I've hit another stall (4 weeks) but I'm trying not to stress!! 135 lbs down!! I'd like to lose another 25-30! Funny: I recently went on a mission trip to Belize - it's not the first time I've been with this same group of children and I'm able to stay in contact with them some during the year. When I walked out of the airport they were waiting for me (cue tears) and shouting my name. It was so sweet. We get on the van and one little boy puts both of his hands on my face and says, "Ms. JB, what happened to you? You don't look the same!" I said, I know!! He says, " oh, Ms JB- you are not....you know (and he motions outwArd with both hands" I just died laughing (out of the mouth of babes!! He then proceeded to look through my phone for pictures of last year of the two of us and says- see! See!!! You aren't the same! And I'm not- I'm so many ways!!! ❤️ hope y'all are all doing well!

You look awesome @crysharris!! Congrats on your great progress!!

Anyone take Catalyst from the Advocare line? It's a preworkout- just curious. I've tolerated Spark and the collagen well- no issues at all.

I drink Herbalife shakes and teas almost daily and I've had no issues at all (8 weeks post op). I started about 4 weeks post op on both. I also drink Spark from Advocare and their collagen and haven't had any issues with that either.

I was in the same boat for a while- I read everything I could get my hands on and almost everything said the same thing....to be patient. And to be honest, I wasn't happy about that bc.....come on!!!!!! I was eating around 450-800 calories a day and I thought for sure with the severe deficit I'd see some great losses. Nope. I stalled at losing only 30lbs in the first weeks (preop/postop) for nearly a month. I started to increase my calories- I began to eat more times during the day, which quite frankly scared me to death. After I did that- I've had steady weight loss (67 lbs total since 11/29). The last thing you want to hear is to be patient, but stick it out!

After a 14 day stall I've finally started losing again- thank the lord !! I'm down 51.5 since 11/19! I started exercising this week (had to rejoin the gym Bc it's been so long). I keep looking at other peoples Instagrams thinking.....one day!!! Hope everyone is doing well!! This group (even though I don't post much) has been a safe haven for me- and I'm so glad that I've been able to learn from all of you!

The dreaded stall ........10 days of no weight loss...........🙄🙄🙄 I knew it would happen (didn't know it would last this long), but that sure doesn't make it easy!

I made that same mistake last week!!! Learned a valuable lesson! Glad you're feeling better!

YES! Mine has just been for the past two days (surgery on 11/19). I thought maybe I was just over doing it- I came back to work one week post op (plus I've been to basketball games all week for my kids) . I"ve had some discomfort on the left side most of the week like normal, but Thursday it began to really hurt and it hurt in my back. My SIL (whose a doctor) said it was probably all muscle related ?? Today has been better, but yesterday was rough.

Surgery was the 19th- and today is the first day I was able to drink water with no pain 🙌🏻🙌🏻 I got in more water this morning that In the last 4 days combined! Still scared to try new things- I am terrified of getting sick (I do NOT want to throw up- still sore on one side ) but feeling much much better!! Only problem- I forgot to eat today.....yeah....that has never in my 36 years of being alive happened . So I was really weak and had the shakes for a bit ! Hope everybody's Thanksgiving was wonderful !

Has anyone been told to use lemon juice to help with nausea? I've been using meds prescribed by doctor- but a friend that had this done a couple of years ago said that he was told by a nurse that lemon juice would help tremendously. He said that most of the nausea was caused by mucus - and it makes a plug in your throat (which strangely enough I feel like that is going on) and the lemon juice helped. I'm just super scared to try new things right now 😬😬

One day post op- and just wondering what everyone else's abdomen pain is like!? Gas pain was rough yesterday - but pretty much gone. Now I at just so sore- I feel like I'm whining- but here I am doing it!

I just started my liquid diet today- I feel like the people around me may suffer more than I do 😂

Someone on a different thread suggested isopure unflavored protein powder for soups, etc. I found some on amazon. Haven't tried yet- but it had pretty good reviews.

I met with my nutritionist yesterday and was overwhelmed:) I know that my intake will be super low following surgery- so I'll have to used other methods besides just food in order to meet my daily protein requirements. What brand/types of protein powders do you recommend/like to add to liquids/meals in order to get in the daily protein requirements? There are so many to choose from!

Thanks so much for the info!

I was originally scheduled for Nov 15 and my dr RESIGNED last week😫 So I have been rescheduled for Nov 19- no biggie I suppose (or that's what I'm telling myself) with a different surgeon in the same clinic. ANNNNND I'm currently sick- so I'm going in for some meds this afternoon to try and kick what's going on with me. BUT i'm counting down the days and I start my preop next week- lots of appts this week with Nutritionist and Preop appts. SOOO I'm super excited! I'm ready!!!!!

Sunday reflection : I cannot wait to be a healthier version of myself. I cannot wait to have more energy. I cannot wait to walk into a room and not tug on my clothes constantly. I cannot wait to have options for clothes shopping I cannot wait to not look at a chair and wonder if it will buckle under my weight. I cannot wait to get on a plane and not immediately start sweating in fear that the buckle won't close. I cannot wait to be proud of my progress. I cannot wait to be free of this weight that is literally holding me down. I've been working through the process of having this surgery since February- and I cannot wait to get this done ! Happy Sunday 😊

I've been trying to eliminate some things from my diet (caffeine- and the people around me can tell) this week in preparation. I've got to increase my exercise!! My preop appts should be coming up soon. My family has a Disney Trip planned for the last week of Oct- I feel like I'm gonna have to start alllll over on the caffeine;) The day after Disney I start my liquid diet.

I'm scheduled for the 15th (and I'm a teacher too)- so Thanksgiving Break is going to be interesting for me as well:)

I'm set for Nov. 15th for surgery- I've started panicking a bit thinking about the liquid diet, etc. I've been reading as much information as I can trying to prepare!!

I've been using Spark from Advocare for the past 6 months- is that allowed post surgery? I've become really dependant on it for energy and I'm concerned that I won't be able to drink it once the surgery is complete?