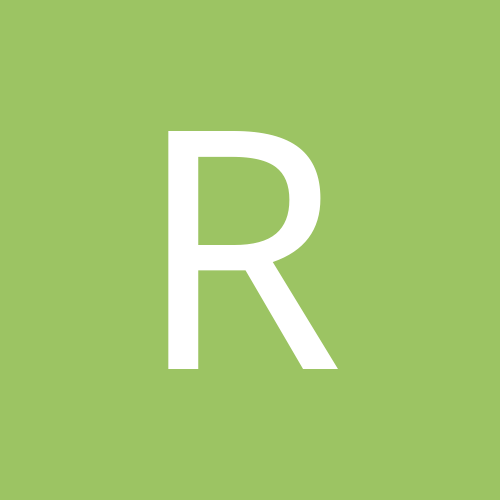 RnYBeyhive
Gastric Bypass Patients
Content Count

55

Joined

Last visited
Everything posted by RnYBeyhive
RnYBeyhive replied to GreenTealael's topic in The Lounge

I'm late but I'm in!! My one year will be in two weeks! Goals: reach a normal BMI of 24.9 / lose 6+lbs and finish my half marathon strong. Surgery: RNY (9/17/18) losing Weight: 180lbs BMI: 25.8 Beginner squat challenge because I have a half marathon at the end of the month and I need my legs lmao My favorite flaw? I eat a lot of PB , it's a strange addiction but at least it's not large pizzas and family size bags of chips

@Frustr8 That's awesome that you're so close to goal!! Keep pushing! How do you feel? Thank you 💜💜

9 months post Gastric Bypass stats: 5'10" HW 5/17/18: 325lbs SW 9/17/18: 304lbs CW: 185lbs GW / Ideal weight per surgeon: 165 I'm willing to go as low as 150lbs I'm training for 2 half marathons and a full marathon (September,October,December) and my struggle will be keeping my weight above 149lbs. I've slowly increased my intake to 1000 cals and then 1200 cals but my training will pick up in the next couple of weeks and I know I'll need to eat even more. I never thought I'd struggle to eat enough but when I was training for my quarter marathon earlier this year lack of food made me feel weak at random times smh.

I'm 9 months out and down 119lbs , I'd like to lose 25 more pounds

I can't wait to watch that movie! 9 months post op next week and I've been eating pescatarian since May 1st. At this point I meal prep for 5 or so days out of the week. Honestly eating has become less stressful so I'm happy. I'm 25lbs away from goal and training for 3 races this fall: two half marathons and a full marathon. Nailing my nutrition now is a huge priority for me. People ask me about how my surgeon feels about my progress and honestly I don't know, I'll find out next week lol.

Checking in! *8 months post RNY* I haven't ran nearly as much as I planned this month. I've been eating well balanced pescatarian and vegetarian meals since the 1st. I meal prepped for my Myrtle Beach trip and didn't stray from it (lost 6lbs while ON vacation). My starting weight was 199lbs this month with an end goal of 187lbs. As of yesterday I'm 191lbs so I might hit my goal! I'm 26lbs away from goal weight. Here's a pic of me on vacation a few days ago vs me in July of 2018 when I was 2 months away from my surgery date.

I still have to buy a bridesmaid dress for my mom's wedding next month smh🤦🏾‍♀️. Also I'm worried about what I'll eat because I'm pretty sure that I'll be sticking to pescatarianism

I'm in! Current weight: 199lbs Surgical Status: 8 months post op RNY this month Goals for the month: -Eat well balanced vegetarian/pescatarian meals for Meatless May -Run 63 miles -Cross train weekly -Reach 187lbs

Okay so since my pouch isn't very fond of meat and I don't feel like fighting her about it I've decided to challenge myself to Meatless May. My problem in the past when I tried to switch to vegetarianism was that I planned poorly. This time I chose to prep simple vegetarian and pescatarian meals. I bought groceries to help with my meal prep and for now I'll use meat substitutes a couple of times a week while gradually trying Whole food recipes to add into my diet. I have a variety of nuts, seeds, nut butter, cheese,Greek yogurt,cottage cheese,etc to help me get my protein in. Also I'll still be drinking Premier protein once a day until I get a better blender for protein smoothies (without powder,yuck).

I'm 7 months post op from Gastric Bypass and I've lost 100lbs. Before surgery I lost 21lbs

7 months post RnY and I'm finally getting the hang of eating enough to fuel my body to run and survive moving all day at work! Am I the only one who has considered vegetarianism at this point after surgery? Honestly eating meat feels like a chore now and I could do without it. I've been meal prepping for a couple of weeks and I think I want to make next week a vegetarian or pescatarian week.

Thank you everyone! This all started with my bucket list!

Day 4: training for a quarter marathon and trying to get comfortable with running instead of just walking. Resisted the 20 boxes of Donatos at the gym but I was pissed off about it. Two nights before surgery I ate a whole medium Donatos pizza to myself. After that I ate a huge taco salad with Doritos and everything that's terrible for you. Idk how I didn't throw up that night. Anyway I resisted temptation which is a big thing for me. Pizza is my notorious binge food.

Alright let's do this! RNY: 9/17/18 and steadily losing Today's weight is 232.8 Challenge Goals: complete no junk food challenge Attempt the plank challenge Challenge weight goal: 216lbs

I'll be hitting 5 months post op later this month. I haven't been active at all until this week but my weight loss has been steady (minus November, -6lbs that whole month smh). Labs were normal at my 4 month check up and my surgeon is happy with my progress. My next appointment is at 9 months post op and I can't imagine the changes that will happen between now and June. Also I'm down 72lbs since surgery so far. I don't eat much, actually I'm transitioning to vegetarianism because eating meat is no longer enjoyable to me. I guess this means I have to cook more. I'm currently training for a quarter marathon and I believe that this will help me reach onederland in 12 weeks. I have a half marathon in September and October, my first full marathon is in December. Goals: "overweight" BMI at 6 months post Run more than I walk Complete "insanity" workout Consume balanced high protein vegetarian meals I'm ready to crush it this year

RNY 9/17/18 52lbs down so far 53lbs away from Onderland and ready to work my butt off to get there.

I'm doing great, I've lost 11.5 pounds so far this month. I was stalled for a little bit last month smh. No complaints, I haven't noticed any hair loss so far. Currently I'm increasing my protein to a minimum of 70g because I just started training for a half marathon. 52lbs down since surgery and 53lbs away from onederland. I weigh less than I did as a 16/17 year old. I love my pouch. Best decision of my life.

I worry that I'll be a gastric bypass failure. I noticed that I plateau within a couple of weeks of the start of my cycle. I have pcos too so maybe it correlates? Finally seeing the scale move a lil lower after being on my cycle since Wednesday. My surgeon told me that if I plateau that I should continue to follow my surgeons guidelines and the weight will come off again. I also need to remember that every week will not be a major weight loss week. For this month my goal is to shed about 15lbs. I'll be working on hitting my protein/water/sleep/exercise goals. I think my plan will give me the results I'm looking for🤞🏾🤞🏾. The only reason why I have a goal for this month is because i turn 25 next month and I want to feel confident in my outfit. Also I want to tell the truth about my weight when I renew my license. I've been the same weight on there since I was 17 or so. "Still weigh 254?" "Yea sure 👀"

Oh and it's damn near impossible for me to eat 6 times a day. That's what my NUT wants me to do

I drink a shake for breakfast, eat a P3 for lunch, a snack like string cheese and a clementine OR a sliced small apple and a single serving of PB, dinner is usually some kind of protein meal. I only prep breakfast,lunch and snack

I hit a stall from week 3-4 but I believe I broke it. I'm avoiding my scale because she lies

Also it's no scale November for me, I'll weigh myself on the 1st

My 6 week appointment was on 10/30 and I'm down 36lbs since surgery on 9/17. Down 57lbs since my highest weight in May. I've been cleared to weight train and do whatever I want as far as exercise goes. Also I can fit a size 20 vs a size 24 preop. I'm slowly drinking a protein shake a day for breakfast because I never feel like eating. I eat a P3 for lunch and a spinach salad for dinner. Salad is my favorite way to get my veggies in. The first thing I wanted on regular food was a salad lol. I've tried ham and cheese roll ups and apples with peanut butter with no problems. I don't have any complaints, just occasional indigestion. I feel good, I'm just trying to adjust to being back at work this week. I'll see my surgeon a week after my 25th Birthday in January. My personal goal for that appointment is 234..we'll see. Hope everyone is well!

I'M GOING TO THROW THE SCALE AWAY!!! 🤬🤬🤬🤬 My scale says that I gained and it better be because my period is coming because there's no freaking way! I'm eating more but that's still only a lil bit of food. I can't even hit my intake goal. Omg I hate the scale so much and I'm tempted to limit my weigh-ins to my follow up appointments. So I see the surgeon on the 30th, again in December, then a different doctor in January. So I'll try to stay off the scale 😒

4 weeks post RNY. I'm struggling with protein because I don't eat more than barely twice a day. Also I just started to not have food aversions with everything so I'm waiting to try premier shakes again. I start the day with a big cup of filtered water with a tiny bit of juice (apple juice helps with regularity) and just try to drink throughout the day. I'm always thirsty and rarely hungry. I'm pretty close to my 64oz daily goal because I drink at least 44oz in my speedway cup lol. I hit that 3 weeks stall and I'm bloating (Aunt Flo is sure to come) so I'm avoiding the scale until I have an appointment next week and the week after.