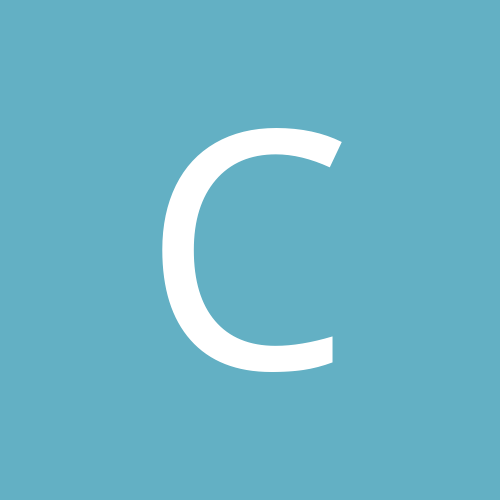 Content Count

48

Joined

Last visited
Everything posted by curvylady
Oh my goodness, me too!! I was sleeved on 5/14 and have only lost 25 pounds (and 9 lbs of that was in the first week). It's beyond frustrating when I'd hoped to see HUGE results at least the first couple of months. I don't really complain about it and try not to be disappointed every time I step on the scale. On a positive note my body shape has changed significantly. My old clothes are very loose and I'm wearing smaller sizes. The best part that outweighs it all is that I definitely see and feel a difference. No more daily pain and that alone is so refreshing. My husband was sleeved 5 weeks ahead of me and has lost over 100 pounds. I definitely Celebrate his successes and that helps me stay motivated. He now has energy like he did 15 years ago. We even broke out of bicycles and took a bike ride for the first time in 20 years. What I'm reminded of is that this is a long term commitment and I try not to beat myself up because the weight loss is happening slower than I expected. Good luck to you! I'm excited to hear more about your journey.

OUCH!!! I'm so sorry! I agree that it's difficult to get in all of the required liquids in daily. What I've been doing is to set a timer on my phone for 30 minutes after I eat. When the timer goes off it's time to drink. That way I won't forget or lose track of time. I also had really painful constipation and resorted to eating a couple of servings of baby food prunes. It worked. I'm reminded of Dory from Nemo "just keep sipping, just keep sipping...".

Meggs11 I hear ya!! I am three weeks postop today and still take naps every day. I have super low iron saturation so I tire easily as it is but only eating between 300 to 700 calories a day isn't much fuel to run on. My best friend who had the sleeve surgery a year and a half ahead of me warned me that I would just be worn out. I'm glad I knew in advance so that I could be reassured that this is completely normal. My husband who had his sleeve surgery April 9, five weeks ahead of me, is doing amazing energy wise. We will get there girl.

Wow!!! That is AMAZING!! Can't wait to hear more about your weight loss journey.

Phew!!! We've been so worried about you. I'm pleased that your doctor took such a caring approach and that you are on the road to feeling better. Keep us updated.

Moondoggie1983 How are you? Did you see a doctor? I'm very concerned about not only your physical health but also your mental wellbeing.

Tiffany, I'm so sorry. Have you checked in with your doctor or nurse?

Yes!!! They are terrible!! I'm less than two weeks post op and am in the "soft food" stage. It seems to happen when I eat something that isn't super soft like cottage cheese or scrambled eggs. Our doctor told us that the stomach works to grind food so that's my best guess.

Congratulations kikilebl, Controvento & Fady!!!

Yep, I'm with you there too as I had never had surgery before last week. To be honest the first 48 hours were rough. I couldn't even keep down a sip of water. The nurses went through every anti nausea medicine until we came up with Carafate (? spelling) which is medication used for people with ulcers. It costs your stomach. Needless to say I came home with an entire bottle. Getting home to your own bed makes all the difference in the world. I still had to walk every 4 hours (bathroom and back) but no one took my vitals every 2 hours so it was uninterrupted. I'm 11 days post op and doing well. Incision pain, some internal pain but mostly I have pain when eating (feels like your stomach is being violently squeezed). I feel like this happens when I'm not eating purely soft foods. Cottage cheese and eggs are pretty much pain free but are getting boring. My fall back is canned chicken, light mayo and copper sweet pickles.

Melram1981 welcome and congratulations!!!!

I agree, whether we say it or not, we all have a fear of failing. My best friend had sleeve surgery in 2016 and lost 100 pounds in 9 months. It completely transformed her life. We've had several discussions about this same subject and she has said to me very honestly that even though she sees her amazing success everyday, she still wonders if she will be successful There's a lot of psychological and emotional factors involved with this HUGE choice. My husband and I decided to go on the journey together. He has cardiomyopathy and several ailments. By this Christmas his health was deteriorating fast and it was time to take drastic measures. Unfortunately our insurance didn't pay for WLS but we were determined just the same and paid for it ourselves. We met with our surgeon for our initial consultation Jan 23. My husband was sleeved Apr 9 and my surgery was last week. My husband has lost 63 pounds already. It has been truly life changing. By the time it came time for my surgery I was absolutely convicted that it was the right choice for me. Five days post surgery I had already lost 9 pounds. It's CRAZY! I'm confident that we will be successful and you will too. When I have doubts, I look at before and after photos and visualize my "new body". Losing even 50 pounds is a major victory and if that's where I land I'll take it. Good luck to you and keep us updated on your journey.

Yes, fast track here you come! My husband and I were not covered by insurance so we privately paid for our surgeries too. We met with the surgeon for our initial consultation on Jan 23 and my hubby was sleeved Apr 9 and I was sleeved last week. It's a whirlwind for sure. We have two friends who went through the insurance path and they had a LOT more requirements before surgery. They had a lot of appointments with the nutritionists, Group classes, etc. As such we ask our friends a TON of questions. They had surgery years ahead of us so they have a wealth of information. That being said it is an emotional journey. I was really emotional when my husband was sleeved but by the time my turn came I was convicted and had no fear. You'll do great! Keep us posted on your progress and congratulations!!

Wow!!!! You look AMAZING!!!!!! You should be soooo proud of yourself!!

No worries. You still have time. I lived off of ice chips, broth, 98% fat free cream soups (strained!) and jello the first week (when I could finally keep fluids down). You won't need too much but maybe have a variety in case something doesn't settle well. You'll do great!!

My husband? He's doing phenomenal! 6 weeks out from sleeve surgery and down 62 pounds!!

Hi Doha, I'm with you!! I'm one week post op from sleeve surgery. I stopped taking the heavy meds after a handful of days and just take two Tylenol at bedtime. I've been using my daughter's big fluffy cat pillow against my stomach while sleeping. It's soft and helps my stomach feel supported. I hold it firmly against my stomach as I roll over and sleep wedged against it. Hope this helps.

Oh Gracey1968, I'm so sorry that you are feeling lost. My husband and I had sleeve surgery 5 weeks apart and my best friend is a year ahead of us. He's 6 weeks post op and I'm 1 week post op. Everyday I ask each of them...did you go through this? Did you feel this way? Etc. We are all here for you. Ask away... We are all going through this new adventure together. 🤗

Woot woot!!!! That's AMAZING!!!

My husband was sleeved five weeks ago and I am one week postop. We have had many non-scale victories. Hubby used to be in pain 24/7 but longer has chronic pain, he can walk short and long distances without being completely winded and out of breath, he flew on an airplane recently without the seat extender, can stand through the entire worship portion of a church service, can use the "small" bathroom in our house again and the list goes on. One major non scale victory is that we now take walks as a couple. We are also looking at purchasing an RV to travel the country before our kids move on to college in a handful of years. The goal is an active lifestyle together. Never would have even imagined we would have the opportunity.

I'm one week post op today. I imagine that we will all need to revise our perspective of food as we move through this process. Last night my husband and I had dinner at a restaurant with a team from church. I had the tiniest bites of meat and little bits of baked potato and was done eating after a few bites. I maybe ate an ounce or two in total. I now have about 10 meals worth of leftovers. It's just a whole new world. Today I had a protein shake for breakfast , 2oz of canned chicken with bitty pieces of sweet pickle and 1 tbsp of low fat mayo for lunch and 2oz of protein pudding for a mid afternoon snack. I couldn't eat another bite. It's going to take time to adjust.

Agree with EnrieD 100%! Do exactly as your surgeon says and you will do great. Social media, TV, etc. will be at the bottom of your priority list but taking care of yourself will be number one. Good luck!

I had surgery last Monday and would recommend that you bring Chapstick… My lips were literally peeling after three days. Definitely a phone charger. Your own pillows if you can. It's impossible to get comfortable in a hospital bed but having my Tempur-pedic pillow would've made it 1000 times better. Some good friends for support. My husband was with me most the time and my best friend was invaluable. They watched me get sick repeatedly, held my hand and encouraged me the entire time. I could not of done it without them.

Congratulations and hang in there Bunny1975. You've got a family of supporters here. When I need a reminder of why I'm doing this I look at before and after photos of people who have seen sleeve success. My weight has been a roller coaster my entire life and I'm ready to embrace my new body. In fact my husband and I are on this journey together. He was sleeved 5 weeks before me. We talk all the time about the new adventures we will enjoy together as a couple and with our girls. Dare to dream. Make a list of everything holding you back currently then make a list of your victories when they are achieved.

Ok have to share an alternative to protein shakes...protein pudding. I read a recipe somewhere on BariatricPal and wanted to share. 16oz cottage cheese, 1 package sugar free pudding, 1 serving protein powder and 8oz whipped topping. Add cottage cheese, pudding mix and protein power to food processor and blend. Fold in whipped cream. Chill and enjoy in 4oz portions. My tummy and I are in heaven right now. My husband tried it and said that it made his stomach sick.