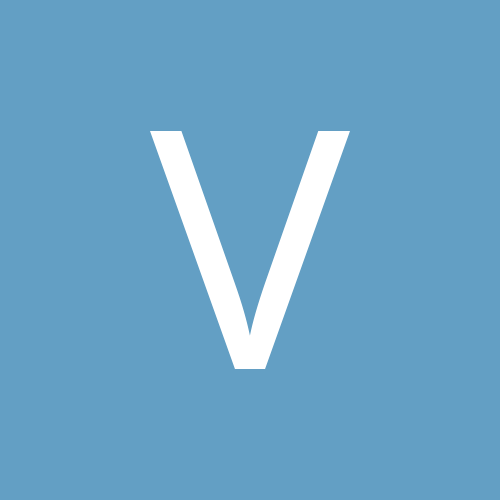 VI_VSG2018
Gastric Sleeve Patients
Content Count

11

Joined

Last visited
Everything posted by VI_VSG2018
TreeMystic, I had HORRIBLE scar tissue! As a matter of fact when the surgeon came to check on me the next morning, he said the only word that he can think of to describe my scar tissue is "EVIL." I will be forever grateful to my surgeon for performing my surgery.

TreeMystic, I'm so sorry to hear that you weren't able to get your gastric sleeve done, but at least you have the option of getting it done in 6 weeks. Unfortunately I can't relate exactly to what you are going through, but I think that I have a pretty good understanding. I know what it's like to have revision surgery (lapband to sleeve) because I just had it done on April 4, 2018 after having my band for over 11 years. I know that your experience is a lot to process at the moment , but things are going to get better. Six weeks will be here sooner than you know it. good luck to you.

I had surgery on Wednesday (4/4/18) and flew home on Saturday (4/7/18) after I was discharged from the hospital. I flew on Southwest Airlines and everyone from the customer service representative at the counter to the in flight crew were AWESOME!! While at the counter, I explained that I was just discharged from the hospital after having a major surgery (still had my wristband on) and a wheelchair was immediately ordered for me. I was taken straight to the front of the TSA line, liquid medications and water were checked, and that was it. When I got on board the aircraft there was a "big" front seat with a sign that said "do not occupy" just for me. The flight attendant placed my carry-on the overhead compartment and all I had to do was sit back and enjoy the flight home. Travelling alone was my biggest fear, but everything went smooth. If you do decide on travelling alone, I think you'll be fine. Good luck.

Biddynz, my leak is a mystery since it can't be detected under fluoroscopy nor with an upper GI. The only thing that I know for sure is that no matter how many times I get a fill, the saline fluid is gone the next day. I'll be sleeved in a few days and it's sad to say, but I'll probably miss my band. I'd grown so accustomed to its temperamental ways that I would be okay living with it for the rest of my life as long as I could have continued success with it. Good luck to you on Friday. Please keep us posted

Maygoddess, I know exactly how you feel!!! I have a Lap-band that has slipped twice (one required surgical re-positioning and the other a complete un-fill) and it now has a LEAK!! It was a great tool that worked well for approximately 11 years, but the last 2 years have been a struggle. My appetite returned vengeance and I regained the 135 pounds and a bit more within that time period. I have tried countless times to get fills in hopes that somehow it will fix itself, but of course that was wishful thinking. Depression, disgust, embarrassment, and frustration set in and I felt so lost. I continued asking myself how could I let this happen , but I honestly couldn't control my hunger. To not have an appetite for over 9 years and then wake up feeling as if I could eat ANYTHING scared the crap out of me. I even went to the weight management doctor in hopes to be prescribed an appetite control suppressant, but my blood pressure was too high so the answer to that was "NO." I was so angry at that point and I knew I needed help, but didn't know what to do. Did I mention that bariatric surgery is an exclusion in my medical insurance benefits? The money that I've spent going back and forth to doctors for fills, un-fills, upper GI testing, follow-up appointments, anesthesia, etc.. was getting ridiculous. I couldn't afford it anymore. It was taking a toll on me financially and mentally. There was no one for me to talk to because no one knew what I was going through. When I would see family members that I haven't seen in a while, I would hear things like "what happened?" "you're bigger than me," "I didn't even recognize you," "you got soooo big," and the hurtful comments went on and on. Although I knew the comments weren't a deliberate attempt to hurt me, EVERY word felt like a dagger poking at me. In February, out of despair and desperation, I contacted a friend that had VSG surgery in Mexico with excellent results and explained my nightmare to her. She told me about her great experience and I was sold. Long story short, I'm scheduled for revision surgery (Lap-band to VSG) on April 4th in Mexico. I'll be travelling alone and I'm nervous, but I have to do this for me because I'm miserable. Some say that revision from Lap-band to Gastric Sleeve doesn't always have the best success rates , but I refuse to believe that. I CAN NOT AND I WILL NOT FAIL! Maygoddess, I'm so sorry that you've had this experience, but I'm glad to know that you have options. You are not alone in this struggle. Now I can't tell you whether or not to stay California for surgery or travel to Mexico, but I advise you to follow your heart because it won't lead you wrong . Sorry for the long post. Best of luck to you. Please keep us posted.

It's located in Tijuana, Mexico. The hospital is Oasis of Hope, and it's all done in one surgery. He does have a website - Longtermvsg.com, an Instagram - longtermwls, and Facebook.

BeachBish, I'm actually scheduled for revision surgery with Dr. Jorge Maytorena at Longterm VSG/WLS. I chose this doctor because I have a few friends that had VSG surgery done by him and have had great results. The cost is 4500.00 for 4 days and 3 nights all of which are spent in the hospital.

Hi Frios, I UNDERSTAND. YOU ARE NOT ALONE, AND MOST IMPORTANTLY - YOU ARE NOT A FAILURE!!! I too have a Lapband and can relate to every struggle that comes with it. I've had mine for 11 years and it has slipped twice (once required surgery,)and now it has a leak. I had not been able to hold any saline fluid for 2 years & I've gained EVERY single of the 135 pounds that I lost & more. I can go on and on, but I won't bore you with my woes. I finally stopped beating myself up & made the decision to get revision surgery in Mexico. Thank goodness that your band still works. You just have to remember that it's a tool and like every "tool" you've got to know how to use it. You've already had success with your Lapband which means you CAN do it again. I know it's not easy, but I can be done. You're going to be okay☺

This is a topic that I can relate to, because I have a Lapband that slipped twice and now has a leak. It was a great tool and worked well for approximately 11 years, but the last 2 years have been a struggle. Since my band can no longer hold saline fluid, I've regained the 135 pounds and a bit more of weight that I lost with my Lapband within the last 2 years!!! I was so frustrated and continued beating myself up until I realized that I can't control the fact that my band is leaking. Since bariatric surgery is an exclusion in my medical insurance benefits, I've opted to go to Mexico for my revision surgery. I'm scheduled for revision surgery (Lapband to VSG) on April 4th. I'm quite nervous, but it's something that I feel I must do. I know that there are many Lapband to Gastric Sleeve success stories & I just pray that I'm one of them. Good luck to you

Hi, I'm scheduled for revision surgery (Lapband to VSG) on April 4, 2018 in Tijuana Mexico, but I opted to have another surgeon to perform my procedure. I too will be travelling alone and wish I had a buddy. I'm very nervous, but I know this is something that HAS to be done. I wish you all the best.