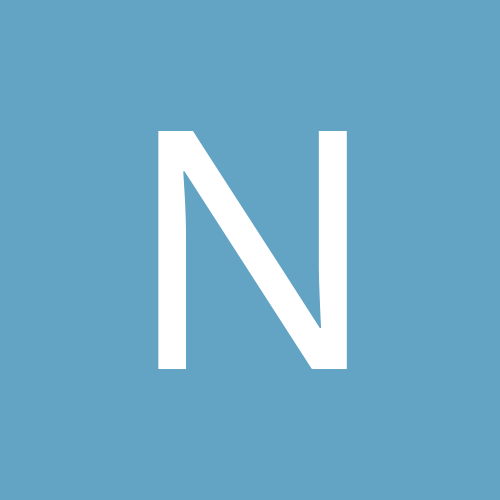 Neossa
Mini Gastric Bypass Patients
Content Count

21

Joined

Last visited
Everything posted by Neossa
Abdominal Pain !! this is what I am facing since last week. I am worried about pouch ulcer. As pain is constant and even if I eat, its pain. Going to see Dr ( family DR) tomorrow. And then sonography. But till then I will be in delima about abdominal pain. Pain just started last week. ( No new food introduce, no oily or sugary food taken) Still wonder why I have pain. What could be the reason??? I am 9 month post op...MGB. Any Idea? Any one had such constant abdominal pain??

Hi MarinaGirl. My Ultra sound and Xray came Normal. Looks Like I had some stomach infection. So far so good without any medication. I wasn't on any medication which you mentioned above. I am totally non smoker. I don't drink coffee either. But Yes..I do Drink...A beer. But that too in moderation. Thank you for your concern and reply. I

DropWt4Life. Thank you so much. Yes heaving Dr app in next one hour. My pain is middle of the stomach...Around belly button. Let's see what Dr has t say about it.

Also Did my surgery in January 2017. Been 9 months.

Thanks Berry78. So I removed my gallbladder after 5 months of surgery and I do not have constipation. So next is Ulcer I guess

So....I passed out yesterday morning due to low bp. I was alone at home with my 7 year old. after getting consciousnesses after 5 min, I called 911 and I admitted. In blood work, everything was looks good except my Ketones level was high. 3.9. I am scared now. Dr asked me to take more fluid. More More...How much more guys !! almost 3 ltr I am taking. It's been 1 month I am on stall. My weight is stuck at 94kg since 1st June. I don't know HOW to handle all this situation. Its stressing me out. HELP !!!!!!!!!!

Awwww this is one of the wonderful msg I ever get. Thank you so much And I wish you a great success in your weight loss journey. Much love XoXo

Thank you James. I am just going through all the websites. Thank you !

So....I have done my MGB on 16th January 2017. I was 125 KG and Lost 28 KG so far. Since last month I am stuck on 95 KG...I am not loosing any more wight. I haven't changed me diet and I am regular on my protein intake, shake and medicines. And I have badly hair loss...almost like I am feeling I will be bald from my forehead area soon. Anyone out there having same problem???? Worried !!!!!!!!!

Did you consult your doc? Any advise from them? And I guess you must have had a enough lost during your band period !!!! I guess MGB is slow but effective. And I truly believe now that my body is on stall. Means need to change a diet and my routine. Good luck to you.

Thank you. I have noted down the test name. (Ferritin) will ask my Doc to do it. Thanks a lot

Elinor M. Reynolds Thank you for soothing words. you are right, one addiction should not be replace with another. The more scary part is ulcer

It's me again. Neossa. I am 6 month post op MGB. After 3 month of my surgery I had small amount of alcohol and since then...I realized that I can drink decent amount of alcohol after my surgery. Before surgery I was drinking beer like a fish. After surgery I can even drink 2 beer at a time or 2 glass of wine. I am not drinking daily...but once a week. Over the weekend. I wonder my capacity of drinking after MGB. When I google stuff ppl says....they can't drink after surgery or they get high faster. But I don't feel like I am higher or tipsy. I KNOW its not good. and I am still half way to my weight loss journey. I need advise or a conversation for alcohol after Mini Gastric Bypass. Should I drink ( Off course NO) or I can occasionally drink 1 glass of alcohol. Thank you all in advance who can comment on it.

OutsideMatchInside. Thanks for stopping by and replying. You are right with your answer. I wasn't nor I'm a alcohol " Addicted" When I said...I realized I can drink 2 beer or 2 wine easily...That I had after 1 year...and I am post 6 month surgery. I started occasional drink 2 weeks a go and I realized I can drink handsome amount. but yes....I was drinking with no effects. Thanks for motivation.

Mowryrocks....Yes, it depends Dr to Dr. My Dr said...a small glass of wine is fine "Occasionally" but yes...Weight goal should be the first preference at this stage. Thanks for stopping by and replying

sherrie Scharbrough....Loved your answer Thank you for motivation I surly look forward other addiction now which will suit my body taher then alchohol. MMM cloths and shoes sounds YUMMY to me Thanks for stopping by.

Catwoman7..this is such a valuable tips. I Thank you for this. Basically I am not at all sugar like person. I don't like sweet stuff...( I know its unusual most of the time I craving for a bit spicy and tangy food. that's it. but I can understand that heaving a yogurt in snacks is like you are increasing your protein intake. For me I can eat hard veggie easily. So I guess hummus and veggie is a great idea. Thank you

Livinglife...6KG in 1 month is good...but surly its worried why you are not loosing? as first 6 months called " Honeymoon period" and you are loosing super fast. I am sure you are on your protein and bariatic diet. And 1.5 ltr water a day MUST. No constipation and Walking 20 min atleast. Good luck !!!

Catwoman7...Thank you for making me relax. Your profile looks so good about your weight loss journey and I will keep your words with me about stalls. I wish this first stall of mind get over soon. Thank you for replying. Would you like to give me advise about snacks...what you are eating if you are hungry in b/w your meals? As I dont want to eat anything non appropriate snacks. Thank you in advance.

I am 5 month post op MGB. I have lost 27 kg so far and Now from past 2 weeks I have realized that I am feeling hungry more often. I even gained 2 kg I am in touch with my Doctor and waiting for his reply. I am just a half way from my weight goal. Wonder how to control this hunger???

I have done my MGB in 16th January 2017. Lost 25 kg so far. Now after 5 month post op I am feeling hungry often. And I have never done any exercise after my surgery. Still I am half way for my weight goal. Anybody out there who is heaving hunger after MGB? I am heaving too much hair loss. How other MGB members doing after surgery. How they deal with hunger and exercise.