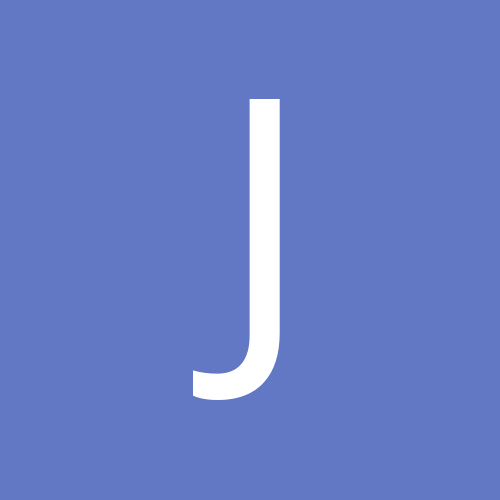 Content Count

780

Joined

Last visited
Everything posted by jillrn
I have been banded since 12-2006- slow slow slow loser for about 12 months (65 lbs) then got pregnant with a "band baby" attempted fill after done breastfeeding got dehydrated and kidney stone, had to get unfilled to try and pass the stone. I couldnt pass it and then had surgery. FInally ready to start again and my surgeon unexpectedly passed away. RIP Dr H. Struggled with that, then finally went to get refilled and my port flipped. FINALLY got insurance to agree to fix it! 3 days post op today with a 1.9 cc fill! Hoping to make it work this time! Baby is TOTALLY worth it though! She is a sweetie!:smile2:

For those of you pg did you get unfilled if so when???

i am checking in havent been here in FOREVER! i am maintaining currently with very little fill Going in next week for a fill My surgeon passed away unexpectedly :confused: I was unfilled for so long due to pregnancy nursing and then kidney stone surgery and all! I am hoping to get back on it again! Never was a steady looser but still loved hanging with ya all

After being unfilled for a while d/t pregnancy I now am filled only 1 cc for now d/t breastfeeding. I have gained about 20-25 pounds back from my lowest pre pg weight! So I feel like I am almost starting over! At least I can! :blushing:

Not that there is much posting on here, including me- but if anyone is lurking I had my baby about 3 weeks ago! She is a doll. I am breastfeeding so they recommend no fill at this time, but I may get a tiny one in Jan. I am not sure. I am about 20 pounds heavier than I was pre pregnancy. Depressing- but could be worse- I could have gained it all back!! It has only been 3 weeks though so maybe I will still lose some more on my own. Hope everyone is doing well!

Pregnancy can and does do weird things to your hair. I am fortunate that it makes my hair beautiful and thick. NON pregnant it is thin, limp and greasy! It is one of the good things about pg for me. (not including baby!) I am sure it is pg related.

Wow 5 days no posts?? Where is everyone??

Hi all I am just checking in. Still preggo. I am almost 28 weeks now. I am not sure how much weight I have gained as I do not want to know. Too difficult. I am sure I will have plenty to lose once I get back on track after baby is here. I cant wait. Her name is going to be Clarissa Marie I am not sure if I told you all. Congrats to all of you on your weight loss you are all doing really well.

found out we are having a daughter!! We are thrilled!!!!!!!! Her name is Clarissa Marie. We call her Clare bear right now! =)

Got some news girls!!!!!!!!!!! I had my Ultrasound today and we are having a GIRL! GO PINK! We are thrilled and her name is Clarissa Marie! Everything looks great!

Congrats Jodie she is so cute!!!!!!!!!!!!!!! I cant wait to meet my little one. Now I want a girl! LOL I will find out Thursday what I am having.

lisalu- what kind of doppler did you buy?? At walmart type or the $400.00 type like your dr has?? I rented one for my first 2 pg from www.babybeat.com It is like $18. a month. Well I had spent enough that they credited 50% back to me and I was able to buy a professional grade one for this pg. I have no problems using it. I wouldnt use oil though I would just use lotion. If it is the walmart one you probably wont hear anything until 18-10 weeks. If it is a professional grade you should be able to hear it. Put the lotion on and place the probe right at your pubic bone really low. Then work side to side moving very slightly up till you locate it. Your baby should only be right above pubic hair line about right now. Good luck

WHew- thanks for the update I was worried. Take care of yourself. Pneumonia can be so serious. We have had alot of patients this year with Pneumonia. Glad to hear your results are good. Steph you sound equally as pleased correct????

Any update from BOO?? I bet she got readmitted! Praying for you girl!!!

Well I am back from my cruise!!!!!!!!!!!!!!!!! It was so awesome, except I gained 4 pounds! In a week!!!!! So I am going to live on salad and protein this week and exercise as much as I can without getting my hr > 140. Due to the pg. Baby is doing well and we should find out the sex on 5-23

Boo- that is horrible. You need to cough and deep breathe even if it kills you! I cant believe you didnt get admitted. 81% is soooo low! Take care girl!

My dr never uses floro- I have not had any of these problems. The only issue I have is it being too tight during pg until I got completely unfilled now everything is great. Good luck with get pg!

Good luck Steph and Boo with your TT! I will not be around for a while I am off to the Carribean! YEAH ME!

Name: Jill How far along: 17 weeks Due Date:10-10-08 Boy/Girl/Surprise: Dont know yet- I am thinking boy but dont care. I have a boy 5 and girl 3 already Rants: Itchy pregnancy rashes Raves: I can eat bread again! Temporarly at least while I am unfilled. Anything else: Just hoping not to gain a bunch of weight back during the pg!

I would like to know the following about the pre-op diet. I am currently doing this diet, and I think it is a horrible. It is not heathy and teaches you the opposite of what you should be eating post op. Mine consist of a protein shake and protein bar three times daily. I am curious what everyones pre-op was and how compliant they were. IE Did you cheat?? Alot?? I am interested in this from a medical stand point as the hospital I work at is working on becoming a "Center for Excellence for Baratric patients" and I want to find out how to develop the best program that pt's and Dr's can live with so both have a high success rate. Thanks for all input and opinions, but PLEASE keep it friendly!! :kiss2:

I got a complete unfill this week d/t I am 4 months pg. I had a slight unfill early in the pg due to being too tight. This time I was starting to get tight again and had a few pb, so I thought I better go ahead and take it out. Plus I had not gained any weight yet for the pg and they want me to gain 20 pounds. Anyway since my unfill I have terrible upper abd pain intermittently. Sometimes it feels like reflux and sometimes it feels like a gas bubble blowing my esophogus up. I cannot burp very easily. I have been eating alot of TUMS but that doesnt do much. I tried going on liquids that makes it much worse. I am wondering if I stretched my esphogus or something or what this could be?? ANy ideas? Obviously I cant have any xrays or anything right now.

She is so cute! Congrats! Cant wait to hear your birth story!

thanks for the reassurance! I have very short labors but I always puke! So I dont know I may have to ask about that!!

Good luck Jodie! Yeah! What is her name again??

Good for you Ginger- you are doing great! Steph- I think it is a boy b/c of they way I feel. But I dont really care, either would be so awesome! My daughter is sooo much easier so that would be kinda nice, but my son is a blast! I dunno- whatever God blesses us with. Just really praying the baby is healthy and strong and momma stays healthy and strong.