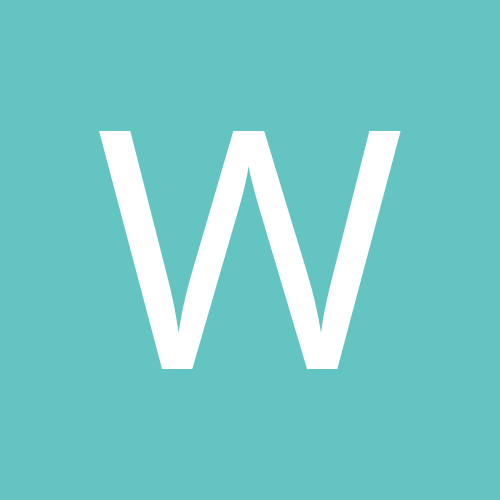 waterwoman
Gastric Bypass Patients
Content Count

281

Joined

Last visited
Everything posted by waterwoman
Same with me - normal blood pressure and cholesterol without meds. Also no longer pre-diabetic. No achy joints.

I was thinking about your post and remembering how good it felt to hit this current weight when I was losing and how bad it feels to be at this weight when I've regained. The weight, of course, is the same. But my perception of myself is very different. I also need to connect with the person I was six years ago - what was I eating? what were the daily habits that supported the weight loss I was experiencing? how did doing those things affect my self-image? Thanks for sharing your experience and for hearing mine.

Hi Mel I'm also 6 year post op and I, too, have gained 15 lbs. Had an interesting conversation with a friend today who said the opposite of addiction is not sobriety, but connection. Could that be true for you? Are you missing some kind of connection in your life? I think for me, it might be connection to my body. I tend to live in my head, and take my body for granted. Hope you find a way through this dark time. Take care of yourself.

Will you be traveling by plane or car? If possible, pack as much of your own food w you and remember to stay hydrated. How long will your trip be?

This surgery was the best thing I have ever done for myself. I still dump on sugars and am so grateful that I do. I had surgery 6 years ago at age 64. Only regret is not doing it sooner.

Just curious-are you maintaining or continuing to lose? Do you know your BMR? Resting Basal Metabolic Rate? I just had Body Spec body scan which provided this and other data to discuss with my doc. I'm 6 years out getting about 1800 calories, but will need to reduce to lose about 20 lbs regain.

Also happens to me. Helps if I eat lightly and more often.

What is your plan tell you? What does your stomach tell you?

I chose bypass because it had the best loss stats and I wanted to give myself the best chance of success

Remember, 16 oz for a pint is for liquids, not solids.

I am 5 1/2 years out from RNY. Had consistent sore throat pain in spite of being on Omeprazole. Dr explained that I had small hiatal hernia which allowed stomach acid to seep into esophagus. Last endoscopy must have pushed stomach Bach down below diaphragm because pain substantially reduced. Best of luck to you.

Another sweet option is frozen grapes.

Achieving any goal takes discipline and desire. What do you really, really want? What are you willing to do to get it? These are tough questions in any area of life, including health. As we examine ourselves carefully we may see areas where we excel and where we need to make changes. Wishing you wisdom and courage as you discover who you want to be.

For those who don't eat breakfast, are you morning exercisers? Any issues working out on empty stomach?

I used food for comfort and to alleviate boredom. It was a sea change to think of it as fuel and nutrition. Five years out and it's still day by day, but absolutely doable.

Could I add, there is nothing wrong with having bariatric surgery for cosmetic reasons. Most of us have multiple reasons for doing the surgery because we are complex creatures.

Just curious about collagen supplements. What are they for?

I'm 5 years out and don't cook. I found I could eat almost anything in smaller portions. I have the sliders at Arbys when I'm out and about. I also do Asian food. I never eat sweets anymore because I still dump, thank goodness.

Seeing my surgeon every year has been critical to my health. She was the one to realize that somehow calcium supplements had dropped off my radar. My primary scheduled a bone scan and, sure enough, I had developed osteoporosis. My primary would have prescribed Fosomax, but my surgeon said that would be too hard on my stomach and I now do an annual infusion. Latest bone scan showed I am no longer osteoporotic! btw - I'm currently 69. Had surgery at 64.

If you have starvation ketosis, have you tried eating carbohydrates?

My most painful breakup was with vanilla ice cream. Before surgery it was my favorite food. Five years later I still dump on it and it has lost its appeal, like a former lover who I found out was a person of no substance.

I do 1 set of vitamins with breakfast and another with dinner. Chews at lunch, mid afternoon and bedtime. Surgery 5 years ago and blood work always good.

I often ask for just a plate of vegetables.

I see Dr Michelle May at Mindful Eating also supplies links to counselors who specialize in eating disorders. https://amihungry.com/learn-to-eat-mindfully

Lots of hard work. You did it!!