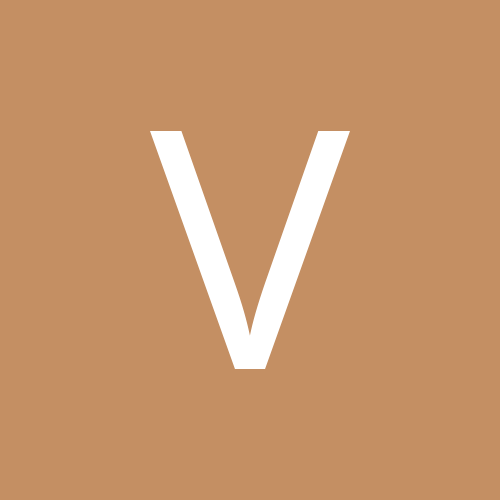 vsgcrystalg
Gastric Sleeve Patients
Content Count

24

Joined

Last visited
Everything posted by vsgcrystalg
So I am approved for surgery and am scheduled for November 19th. I am beyond ready to start this new chapter in my life. My husband says why don't you have it in December that way you can have a last Thanksgiving meal with the family. I thought about and then said eating they way I do has gotten me to the point I am at now. I think I have had enough actual Thanksgiving meals and just be thankful for this new journey and life ahead of me!

So in no way shape for form am I ashamed of my decision but I am a very private person. And if I am totally honest with myself I don't want people judging me for my decision. I have only told my dad (my mother passed away last year) and my husband about my decision to have weight loss surgery. I don't want anyone trying to talk me out of it and say "you can do it on your own" and "don't you think this is a bit extreme." I am making this decision for me and my immediate family. I will be taking a little time off from work but have not told co workers yet anything. I honestly don't know If I want to. I may have to have "emergency surgery" and come back after Thanksgiving break. I failed to mention I am a teacher. What would help my story seem a little more plausible for work?Gaulbladder issues? Kidney stones? Hernia issues? Thank you all in here for the advice and support!

Hello ... I'd love to join as well .... Crystal Villarreal Garcia... On fb a pic of me and my husband

I know what you mean...I feel the same way

How awesome! I'm am super excited...I have a countdown app on my phone and everything!

I don't see why others need to be so judgmental..

@@Packerfan61964 this is all about supporting each other not judging each other. Instead of calling my morales, values, and character into question words of encouragement not discouragement would have been appreciated. I wish you well on your wls journey!

Hello everyone..thank you for taking the time to respond. I am giving myself 12 days total. My surgeon only does surgeries on Mondays and Wednesdays so I will be taking Wednesday through Friday off from work and then it will transition into Thanksgiving vacation. I teach high school so I do very little lifting. I am hoping that will be enough time to heal and be good to go. I think I heal pretty well so I am hoping that will help me with this. When I had my first c section I was up and walking the same day.

Hello, I am scheduled for next month and was just wondering how long it took to be ok to go back. I am a teacher and am looking to have the surgery done right before Thanksgiving break. I am giving myself about 12 days before I need to return to work. I have had 2 c-sections and was good after maybe a week. I would like to see how everyone else did on their recovery time. Thanks for all your input and advice!

Thank you everyone who took the time to post their opinions. I see I am not the only one who feels that way I do about this subject. My surgery is scheduled exactly 1 month from today (Yeah!) and I will begin my pre op in about 3 weeks. I appreciate all of your words. I realize that even though I am not entitled to let anyone know anything its good to let those who are close to me know whats going on. I never thought about it as a dirtily little secret but I guess I am treating it that way. I never thought about this as an opportunity to educate people on taking the initiative to get my health on track . People can be so judgmental and may view my decision as "taking the easy way out" but I don't care. I have a 5 year old and a 10 month old and would like to be able to be active with them and not get tired or feel like I am going to pass out. I will probably end up telling only a handful of people just so I can have a slightly bigger support system. I agree with bobbyswife that no matter what we all choose this site is intended to be a support network with people who have been through what we all have been through. We know the struggles and stigma that comes with being over weight. We know how people can easily judge others for their appearance and its so nice to have a site like this so others can no they are not alone. Lets be positive and support all those who need it!

Thank you ladies…If anyone needs a buddy I am here for you!

Hello all ..I am from Texas and I am scheduled for November 19th!