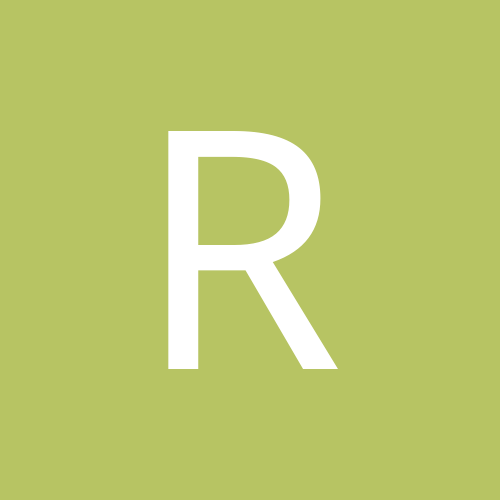 rian2010
Gastric Sleeve Patients
Content Count

68

Joined

Last visited
Everything posted by rian2010
Did we figure out if we have a leader or co leader yet?

Ooohhhh great idea!!! Id love to go meet up with a group.

I found the more calories, protein and water I can get in the more weight I lose LOL.... your body goes into starvation made when you are working off more than you take in. So If you started working out or you are more active now you should try and get more in. Now that I work out more I am finding myself stalling because I can't get the extra calories in. But I really don't wanna be flabby...... I am so paranoid over flabby skin

Has anyone already had surgery? If so how are you managing.....

I have done this only 2 or 3 times. It was with tough meat I knew I couldnt digest. But it was more of a i didnt know the meat wasnt tender enough so i spit it out. But Again i know how nice it is to chew your foods. what helped me in the beginning was soups with super soft veggies in it and it made me think i was "eating" instead of drinking. But like everyone else said it isnt a good habit to get into.... it is an eating disorder if it becomes a daily thing. But I def chewed gum in the beginning like someone else mentioned. It REALLY helped me.... it was like my teeth ached to get used LOL

Question... How is every ones incisions feeling? I was fine for awhile but now the "major" one is starting to hurt again. Like bending over and turning when I sleep. Its almost getting as bad as when it was first done. I think Ill call the dr monday if i am still in pain. I was thinking maybe I formed a hernia but I dont feel anything when pushing down. Its kinda hard around the site but thats normal....

UMMMMMM recipe share PLEASE!!! LOL

http://www.care2.com/greenliving/9-healthy-high-calorie-foods.htm This site has some good ideas for high calorie foods such as Peanut Butter, avocados, and almonds. It says the site doesnt work :-(

Yea my most ive gotten was like 850. But i have about an average of about 600. Ive been ok at work but I am afraid of my 8 hr saturday. I am going to have to figure out a lunch or where to get some decent soup LOL

So excited for you!! I swear by Jello and sugar free Popsicles. they got me though that first week!! and strained chicken broth from Soups is WAY better than plain chicken broth from a can (like swanson) LOL Keep us posted!!!

I was back to work today also.... ugh I am draggin... I have only been able to do 450-600 a day. I havent lost a lb in like 5 days. And I know its because I am not getting enough calories. What are people eating to get these calories.... i feel like the soups and cheeses are all so low.

anyone have good stage 3 foods? im getting worn out on soup and cheese!!! i need some ideas!!

NO MORE GREEK YOGURT!!!!! I swear if i have to look at another container of it ill be sick! BLAH. I cannot keep up with calories! I feel like I am eating all the time and if I am not eating im drinking.... but my dr said if i dont maintain at least 800 calories my body will go into starvation mode and I wont lose any weight. And I have notice this!!! Its so frustrating!!! Please Ladies and Gents give me some good healthy high calorie Ideas..... I am getting very tired of cheese and soup.

I have been trying to try more and more foods but I feel like most of them are getting stuck..... I feel like i have pain all the time because im always "seeing" if i can eat this or that. So far I tried to eat some tuna salad and it was good the first few bites and then it hurt. I think this whole relearning how to pace and eat is harder than it sounded. I need like a shock collar..... BIZZ your eating too fast.... BIZZ you didnt chew that well enough..... BIZZ too big of a gulp of drink.... LOL im sorry i just needed to vent.... old habits die hard....

Oh man that stinks!!! Well congrats on being about to get it and taking that leap!! yea I finally just got to soft foods. Well if you need to vent feel free!! being away from home has to be hard,

LOL i did just notice that!!! look at us go.... except i gained a pound back. I have no idea how .... LOL doesnt seem possible with the amount of food im NOT eating

yea I am having trouble getting all the fluids and proteins in. When we can start eating solid foods and exercise things will get so much better!!!

Awwww im sorry.... feel better keep us updated!! just push the fluids as much as you can....

i shoveled the foot of snow we got yest and i felt fine after that but for some reason walking too much just wipes me out!! thanks denise i might try the heating pad thing... my ribs feel like they have been stretched out. yest i was fine with foods and today im having the same getting stuck feeling with tomato Soup. maybe its too acidic.

I will be one week post op tomorrow. I went to the store yesterday and i got so winded my chest hurt i could breathe but it seemed my like chest wouldnt expand enough to let me. My mom said its because i need to build up the stamina but jeez I felt like a walking heart attack. I am also having a hard time drinking my food i feel like everything is getting stuck in my throat/chest. even fluids. Anyone have any advice? I am taking gas-x and tylenol every 6 hrs and prilosec 1x day. Oh and just a quick TMI..... when should I worry about not pooping???

omg i was just complaining about the same thing. I have my list on my fridge and i feel like i have 4 options for all the meals and snacks of the day. i had chicken noodle soup today strained all the good stuff out lol.... blah. I dont think i can eat another yogurt or pudding.... they just make me gag

yea I have been using it.... my lungs feel fine its my chest that feels tight. yea it seems like a catch-22 I walk around to help my gas but my chest feels so tight after walking around. so frustrating.

I AM SO GLAD TO HAVE FOUND THIS THREAD!!! I feel like everyone is doing so much better than I am. I had to get a stitch in the incision they took my stomach out of and that is what is causing most of my stomach pain. All the other pain is GAS!!! I have been taking my gas ex like clock work and yet I still get terrible pains in my chest and shoulders.... ugh every time I drink or swallow something you can hear the gas moving around. I have been up and moving too. I feel like I should be passing more gas and at least having a BM but nothing crazy. I cannot STAND the smell of chicken broth. I tried cream of celery Soup today and it was terrible. I feel like I am so hungry but there is nothing worth eating. There is this milk my dr recommends thats milk with powdered milk mixed in to get the extra Protein I might try that tomorrow. I know I didnt meet my liquid or protein intake today. I was terrible.

I am so nervous about my surgery tomorrow. I cannot tell you guys how amazing it has been to be able to read all your posts here on this site. It has helped me so much. I am a mom of two and all I can think of is not coming home to my kids. At the same point the life im living not being able to do much with my kids is just as damming. any positive words or experiences? thanks everybody!!!

yea these gas pains are terrible!! I ate a little Soup today and some Jello. I just want FOOD! I want anything but this crap that they have on the list ..... gimme anything else LOL I am starving. I just dont want to over do it.