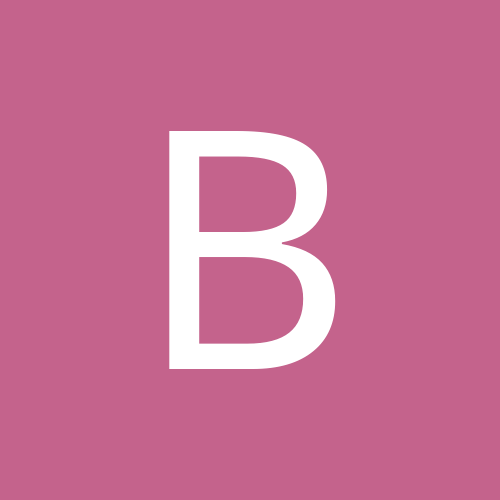 barbmeow
Gastric Sleeve Patients
Content Count

229

Joined

Last visited
Everything posted by barbmeow
It has been one year since we all have been sleeved give or take a few weeks, wondering how everyone is doing? This surgery has changed my life. Down from 246-250 range to 123-126. It has opened new doors, some good, some bad. Anyone have a shopping fetish for small new clothes, like me? I love my sleeve.

This surgery is so life affirming, ego spairing. I have lost 125 pounds in one year. I would love to post pictures but i do not know how. Could someone who has, please give directions? Thank you in advance.

Bronco, have you had the BRCA test to see if you have the breast cancer gene? I would suggest you do that first. Ask your Dr. With your family history I am surprised if you have not had the test. Then if you are positive you could think about prophelactic surgery, like Angelina Joli. Where your breast tissue,or what little is left of it, is removed and implants are inserted. Sounds radical, I know, but talk with your DR about it. If you are negative ask your Dr what are your increased chances of breast cancer with implant. Just the humble opinion of an old RN.

Now at almost 1 year I am 125pounds less than a year ago, I will Celebrate my 63 birthday being back in the pants I wore when I was 19. Low carbs, Protein grams over 60 everyday lots of Water, and walking at least 3 times a week. Most importantly no sugar.

Hi I am almost to one year post op. I am turning 63 in 19 days. To date I have lost 125 pounds half of what I weighed the day after surgery. It can be done after 60. Folow the rules and succeed. Go for it.

I have noticed recently that I get very pale after not eating for a few hours, Anyone noticed something similar?

I am almost 63 have been sleeved 10 months and have lost 115 pounds. I walk and stick to the protein first rule. Keep my calories 800-1000. It works.

I suspect there is also the demon that part of the reason we ate was to calm our anxiety down. We did it subconsciously and food soothed us, made us in a sense, happy, at least for the momoent. Now we do not have that soother in the form of food. This is also part of the picture I feel. That is why I have gone into therapy to learn to wrestle this dragon so I do not go back to being the fat person I had become. As to the hands shaking, and feeling hyoglycemic, are you getting your Protein? Keeping sugars out of your diet? I find when I even have a small amount of sugar as in non fat frozen yogurt, I have periods of hypoglycemia until I get more protein into my system. I think this is a really under analyzed portion of weight loss, the increased irritablity and anxiety can lead to weight gain and I feel should be acknowledged and studied. I for one am going to fight it daily, I am down 114 pounds in 10 months and never want to be fat again.

This discussion could not be more timely. I have continued to have anxiety and irritabllity. I finally talked to my Dr. and he discussed the aspect of fat, as a storer of estrogen and other hormones. So we have less hormones and this can cause the anxiety. I also did some research on the release mechanism of long acting effexor. The release mechanism is lipophylic, in otherwords it works in fat. So less fat means that the effexor does not break down as well as it did when we had lots of fat. Therefore we are not getting the medicine as we used to. I am now on a TID dose. Hoping this will fix the anxiety. It has only been a few days and maybe a small amount of relief. Will keep you all posted.

As of 9 months post op I am 107 pounds lighter. I visited my surgeon the other day and he walked into the exam room and did a double take. He said he almost walked out, thought he was in the wrong room and did not recognize me. Said I looked like an athlete. very emotional I am so happy with my sleeve but a few strange problems have occurred. I am having increased hot flashes, and my antidepressant no longer works. My Dr discussed why this is happening. Fat stores hormones and my antidepressant breaks down in fat. Less fat= less hormones and less efficacy of my antidepresssant. Here I am in size 8 and I am so sad. Hopefully just tweaking my antidepressant and adding estrogen will help. Anyone else having similar problems?

Hi I am 62 and have lost 103 pounds since Aug 21,2013. I keep a diary of food and I do not eat many carbs. My stalls have been few but I walk almost every day for about a half an hour. The sleeve has not made my life better but it has made me better.

Hi I am 62 and am now 103 pounds down from my highest weight. I am asking my self where do I stop the weight loss. How thin is enough. I weigh 143 and have always been 5'5" 3/4now I am 5"4"3/4. Help I am shrinking, both in girth and height. I am also much more vulnerable than I have been for a long time. No food to dull the pain of whats bothering me, It is a great time but it is a scary time. Then on top of it someone said they liked me heavier I was more vulnerable.With friends like that. Yikes.

Congratulations Paula, 67 pounds is fantastic. What do you think has caused your stall? What does the nutritionist say? I really like Dr Juarez, but went to Dr. Arnold at St. Joes. He had similar dogs, I know sounds lame but it meant a lot to me, as I am all about the dogs. I am slowing down in my weight loss but it continues to go down. I eat around 800-900 calories a day and still do not have a lot of carbs. It seems to work. I should hit my goal which is similar to yours in about 10 pounds. Your weight will come off, keep on track and it will. Again congratulations.

LOL I am worried the tattoo might weigh too much and I hate needles. I just ate 735 cals,and 70 gms of protein, and carried on as usual. Thank you for the idea though.

Got on the scale today and 147 . 1 pound to go until 100 pounds gone. I am feeling hip, ribs,elbow bones that have been gone for so long I forgot what they felt like. I would like to ask what does one do to celebrate 100 pounds gone?

You look so fantastic. Who did your plastic surgery, and what did you have? You look natural and fit.

Mark you are amzaing .Congratulations.

I was having mood swings as well really got annoyed with people(boyfriend -friends) now seem to have mellowed out. I am 7 1/2 months post op. I hope you feel better soon. I think it is the big change we go through due to the surgery that causes the mood swings. We can't run to our favorite food for solace.

I had a great week lost 2 more pounds now down 95 pounds. I feel like a feather at 151. Just cleaned out my closet. 4 bags of big clothes to folks who need them. Woohoo. 100 pounds I am chasing you down. I don't know about anyone else but I stick to 700-1000 cals a day. My diet is very low carb except in veggies and fruit, and not really any oil except found in nuts and low fat cheese. I am listening to my sleeve more now than before. Still get full with more protein, and veggies than fruit and nuts.

I still write down what I eat everyday and keep my food most days at over 60 grams of protein, low carbs and less than 1000 calories.. I keep walkinng and running everywhere. Weight is coming off more slowly now but still coming off. I try not to cheat and have not had really any sweets to speak of. I look at this as my mission right now. To lose 20 more pounds is my goal, and in 4 months it can be done.

Kennedy, 100 pounds, congratulations. I hope to join you in that accompllishment soon.

Hi August 2013 sleevers, was peeking in to see how everyone is doing. I am now 7 months post sleeve and down 93 pounds. Unbelievable. Only 20 more pounds and I will be at my goal. It has slowed down to about 5- 7 pounds a month, wearing a size 12 feels better than a 24. I am throwing out all of my big clothes, how about you all ? Anyone finding great fun in shopping for new clothes? Except for the hair loss and elephant skin butt, I feel pretty good. I can also eat about a cup of food at a sitting. How are the rest of you doing?

I was 62 when I had the surgery. Yes it is worth every gas pain, irritation about not being able to eat real food for weeks, having to buy new clothes, feeling strange in a new thinner body,and being healthier than I have been in years. I wish I had had this surgery when I was 20, but so glad I had it now. I love my sleeve and I love what it has done for me. As of today down 90 pounds. Why would you not? Find a great surgeon, realizeed the first month is going to be rough, and you will get through it. You are young at 60. If you do get a problem it is fixable. If you have a great Dr you will do well. I would tell everyone who is overweight to try the sleeve. It is a wonderful life changer.

Oh yes the "you have lost enough weight" friends, I think they are trying to complement us, but it comes off as if they know what would be a healthy weight for our bodies. Only we know what weight we feel good at. I was sleeved 8/21/13, have lost 88 pounds and currently weigh 158. I would like to loose another 10-20 pounds too, but being in my 60's, I think maybe I need a little more padding just in case, if I should fall. But wow does it feel good to wear size 10 petite pants.

Hi I am 62 and had my surgery Aug.21,2013. I have lost 80 pounds and am seeing the weight loss slowing down as I approach the 6 month anniversay of being sleeved. AS to hair loss, big yikes. I had glorious long thick hair that people envied. Now it is thin and yucky. It falls out in handfulls with each wash. Started losing it mid December and it has not slowed down. I am sad about the hair but happy about the weight loss. My friend who is into naturopathic medicine, said I should be looking at zinc intake,but zinc can be toxic. I am hoping that I do not go totally bald. I would be very sad.