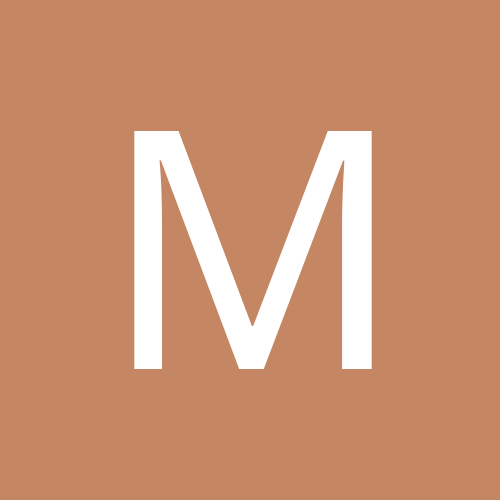 msoper
Gastric Sleeve Patients
Content Count

36

Joined

Last visited
Everything posted by msoper
I'm a over a year out and have lost over 100 lbs. I have a lot of hanging skin which I can't do anything about at this time.. Just exercise ... My problem is my belly button smells... I wash it a couple of times a day.... anyone else have this problem and what do you do about it. Even after I wash I think it still smells sometimes....

My only regret is I didn't do it years ago. I'm 58 years old and now trying to fit in everything I've missed out on for years. My husband says I sometimes wear clothes a little to young for me (my daughter in laws disagree) I say I'm wearing what I want and nothing to revealing or vulgar. Yes, this was tough in the beginning,, the first month or two I wasn't sure if I made the right choice. But after a few months I knew the surgery (sleeve) was so right. I have always lived for food,, it ruled my life, I still feel I revolve around food to much. But the sleeve helps keep me in control. I'm 16 months out and 107 pounds down. I range from 130 to 134. I want to stay here and that is my struggle now. I'm trying to stay away from very much fat and sugar.. protein first!!! Everyone says I will gain some weight back now.. I don't want that to happen. I've never been a size 5/6 before,, I love it!! I can play with my grand kids,, go to water parks and keep up at Disney!! I need to do something with the skin hanging problem.. it is a problem!!! For the person that is unhappy and feeling left out.. time will change this.. I go out with people and have a drink and enjoy the food,, but I usually share with my husband or take most of mine home.. esp. if I had a drink... it makes me feel good that I can take some home instead of eating a whole plate of food and feel guilty later,, that is in the past.....

I'm hoping to learn a lesson here.... My weight range is 130 to 135... I try to keep closer to 130,,, well, I'm 135 today so I'm hoping to be smart here and get back on the stick today more exercise ,,, more protein,,, cut out the sugar and fat... guide line...from Dr. Gluck... per serving,,, 5 grams or less of fat, 10 grams or less of sugar protein,,protein,, protein.... ok ME,,, DO IT!!!

you can do this,, one day at a time!!! and don't have anything in the house that will get you off track... for me it's anything sweet......

yes, I agree,, reevaluate what you are eating,, go back to basics..... I am 15 months out and sometimes I get upset because I feel hungry more often... but I have to ask myself is it really hunger,, is it boredom,, is it acid,,, Also I find if I eat dense protein, like chicken breast, I feel full longer and don't need as much. Love my Kashi Mocha Almond Bars, they have 6 grams of protein but they don't fill me up.....And I know I'm not exercising enough... If I want to stay at this weight I've got to follow the program!! My husband has not had surgery but is following the " get more protein, eat less, exercise more ,, and he is finally losing weight also!!

Don't get discouraged this happens sometimes... stay on track,, keep up the exercise ,,, keep eating what you are suppose to eat and before you know it the scales will start moving again. Our bodies want to hold on to the fat. It says ha she is starving me,, lets hold on... but eventually it has to let go. I also went through many times where the weight didn't budge for a couple of weeks... I would for my own sake look over what I'm eating and make sure it's protein,, no more then 5 grams of fat and 10 grams of sugar per serving.. that is my Dr.s guide lines and it works very well. I'm 15 months out from surgery and trying to stay at my weight of 130 to 134.. I still need to stay in my guide lines and get the exercise. I've lost 107 pounds but had some weeks of nothing happening.... hang in there

yes, it's great to hear about everyones journey,,,, so many people think we took the easy way out.. We understand it's not and we have a tough road to follow. I still try to make protein number one and sugar and fat as little as possible. Don't give up!! (I'm talking to myself too!) Keep our heads in the game!! I have found a group near me that meets once a month,, first Thursday of the month,, I think I may check them out!

I also get on the scales everyday,, just to be accountable..... If I don't it's like giving myself permission to not work at it today... so much of weight problems are a head game... eating for other reason than being hungry.... I might join a support group just to try and keep my head in the game.

that's pretty much me too! up 4 down 4... I'll be happy If I can keep it here though... my big fear is that I did all this and will gain the weight back.... I need to keep my head in the game and not think I need to eat all the time......

I'm working hard to stay at at the weight I'm at and not gain.. but my husband says I'm too skinny... I'm on the middle of the bmi chart for my weight and height.....5'4,,, 131lbs. I'm going to try and stay here and get stronger and tightned.

I just made it to a size 6.. happy with that,, never have been a size 6 and I was a size 22 to 24 when I started this ,,, a little over a year ago...

Exercise is key, that's for sure!! Great job motochic!! I totally agree with everything you said. I'm now going to work on gaining muscle and getting tighter... hope the scales stay around 130 to 135......

It happens,,, get your protein,, vitimens, water,,,it will get better.. it will let up soon..I started using a shampoo for hair falling out... I'm a year out and it's growing back fairly well.

I'm a year out and pretty much at goal...107 lost ,,I go up and down about 3 pounds..anywhere from 131 to 133...I just try to stay here and when I'm up I try to excersise more and eat better.

that's wonderful! I new life will begin!! Feb. 22nd 2012 was my new birth date!! One year later,, 107 lbs. lighter!!

you shouldn't be thinking about the scale now... just do what you're suppose to do. One pound could be water weight. It's more important to shirk your liver so it can be out of the way for surgery.

I have a question,, I lost a little weight before surgery and some in the first week after to total a lose of 25 pounds.. now it's been 2 weeks with no weight loss.. I'm really frustrated this is just like my life before surgery...anyone else have this happen?

mine did not last long,,, a few hours a couple of times,, but yes,, walk, walk, walk,

I got the surgery on Feb. 22nd... also had pain in shoulder and the nurses said it was normal.. not to worry,,,it did pass after a short while.