Content Count

86

Joined

Last visited
I am not a typical person that has always struggled with their weight. It wasn't until I was out of high school and in college that I began to gain weight, then I found out I was pregnant with my first child. After I had my first child, I didn't lose the "baby fat" as most people call it.....my son was 9mths. old, and I found out I was pregnant with my second child. Needless to say I never lost the "baby fat" from either pregnancy. Once my kids were a little older, I have tried numerous times to lose weight but, every time I would lose, I would gain back even more weight! I am now the most I've ever weighed, 230, and I have turned to WLS as a tool, not a solution. I am willing to make the sacrifice that I need to make to get my life back....my kids are now 10 and 12....I want to be more active and involved with them!3

Update: 1-30-13

It has now been a little over 6 weeks since I've had WLS. The first 3-4 weeks were tough. I did not realize what a mental challenge this would be for me. The last couple of weeks have been easier and I'm adjusting to my new life style. I'm glad that I've had the surgery.

Update: 6/20/13

I am a little over 6 months post op and I have to say that the sleeve is the best thing that I have ever done for myself! It is still tough at times but so worth it! I have currently lost 67lbs. and I have 33 to lose until I hit my goal weight of 130! I'm excited about my progress andI know I will have continued success!

Weight on Day of Surgery:
Surgery Status:
Post Surgery
First Dr. Visit:
05/22/2012
Surgery Funding:
Insurance
Insurance Outcome:
1st Letter Approval
CG75's Bariatric Surgeon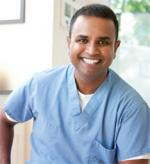 7777 FOREST LANE
Building C 670
DALLAS, TX 75230