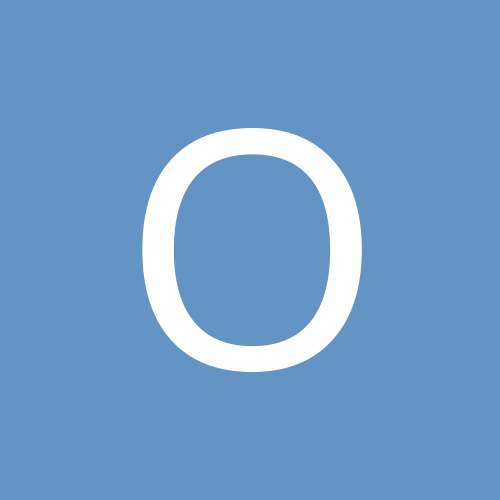 Content Count

204

Joined

Last visited
Everything posted by OMG123
It is pretty close. I weigh myself in the morning after I shower and use the restroom. I am just in my underwear so very little to throw the weight off....LOL. Usually doctors is in the afternoon and we all know there is a difference if the timing is off so I just deal with the few pounds.

Wow Maddie....you da bomb...LOL@!!!! Thanks for the GREAT and detailed information. I have been doing Atkins as well so I am double careful and was just considering adding in some LC beer or Diet Coke (splenda). I think I will continue to ignore these. Life changes so should we!!!! Thanks again!

It does track Protein. It also lets you put in less calories...I thought I had it at 500 or 600 to start with. Then I was at 800 for a long time. I just went to 1200 recently. UPDATE: I just went to it and it would not let me do 500 anymore but would allow 800 so I recommend starting with that. It will still track all your nutrients, carbs, Proteins and calories and will make this all so much easier.

It is a VERY simple recipe of basically eggs and cream cheese. I am able to get 6 sets of buns out of a single recipe which makes them about 1 carb per sandwich. I have also used them to make little pizzas out of too! You can do a yahoo search for Cloud Bread or here is one link....No-flour bread. Riiiiiiiiight…. I do eat a lot of low fat foods too I guess. I do fat-free or low-fat cheese, cottage cheese, mayo, etc.... I only use plain greek yogurt, sugar free smuckers, a lot of splenda products. I do not fry hardly anything at all, if I do it is with spray. I eat atkins bars, power crunch bars, pure Protein bars and I love whey Crisps. They come in regular or chocolate and I put them in my cottage cheese or greek yogurt everyday. I even eat them by themselves when I get the munchies. I used to eat only egg beaters or all whites but once I figured out how little cholesterol I was now eating, I went back to regular CHEAP eggs....LOL.

Sorry to disagree with you Ellisa, but carbs matter to EVERYONE. I found that as soon as I started eating more food (more calories) but dropped my carb % my weight loss took off. It is so funny to be able to lose weight at 1200 calories and low net carbs but sit still at 600 calories with the same amount of carbs. I owe a great deal of my loss to the low carb diet that I follow. ATKINS FOREVER....LOL!!!! But seriously, just by tracking what I eat online (myplate) I can see when, how much and why my weight changed (or didn't). Plus, I have come to love the low carb lifestyle. I do NOT eat breads at all anymore. If I want my burger on a roll, I make cloud bread (whoopsie rolls). I love eating my Atkins or power crunch Protein bars. They have a little as 2 net carbs a bar and help me keep the weight dropping off while been super yummy! I even switched to low carb, unsweetened soy milk like Silk or 8th Continent (my fave). I do cheat here and there, snacking on one of the kids Cookies or eating a few fries so I am definatley not deprived. Hope my 2 cents helps. BTW...I do have to go see the staff in 2 weeks and I know they are going to be pissy because I am currently below the minimum weight they set for me but it is more fun to be yelled at for being too thin than all the years of being told your too fat...LOL! Now to just get rid of the excess skin so I can take my shirt off in public....oh well, at least the shirts look nice now!!!

Yes, the version I use is free. They do have a gold version but I don't think it is necessary. I love the site and use it constantly.

I LOVE livestrong....been using myplate since Jan and love being able to see what everything adds up to every day. I am at 7 months and am now between 1000 & 1200 cal a day. This was a recent increase for me (at 2 months I couldnt get in 500). I try to keep my protein above 75 (closer to 100 if possible) and a lot of my carbs come from protein bars like Atkins so my carb intake may be 50 to 70 but netcarb intake is often below 25-30.

Great to hear and congrats!!!! I always wonder about the long termers out there. Although I am only at 7 months, I find that I can cheat a bit here and there. I mostly eat a VERY low carb diet (I LOVE the low carb protein bars) but I do have a couple chips or a cookie with the kids now and then. I am grateful to still be loosing and look forward to my new relationship with food as well. I still track EVERYTHING I eat (thank you myplate) so I can see the days when I go over my 1200 cal and the days when I am too low. It also helps me know what days my sugar intake was higher or my protein not where it should be.

I use MyPlate too! I love it. It allows me to track EVERYTHING! I know when I have too much or not enough (sounds funny to say that...LOL). It is so nice to see what everything actually is as I am eating it, not 50 pounds later!

I am currently eating around 1200 calories a day. I do an extremely low net-carb though and I credit that with helping me surpass my goal in only 7 months! I love my low-carb protein bars, especially Atkins. I do NOT eat any bread or pasta. Only a spoon of potatoes now and then and maybe a stolen cookie once in a while...LOL! I recently started making cloud bread to eat burgers or tuna or pizza on. Very good and less than 1 carb!!!

I weigh myself every morning on the WII. It tracks everything and it is amazing to see how often it changes even when you didn't expect it to!

Yes, I am almost 6 months out and even my gas is dangerous now...LOL!!! I think in my case it has to do with all the atkins protein bars I consume. The more of them I eat, the more gas I have and the worse everything smells...LOL!

I have the same basics as Tiff, except that I find the bolts of excess skin I seem to have around my middle the worst. Clothed I look awesome, naked....yuck. I hate to say it but I feel worse about my body naked now than before (stupid, I know!!!). I also have issues that the skin seems to roll around onto my super skinny back now too...LOL! Sometime I have to roll my shoulders forward to lean back into a chair or when I am laying in bed or it feels like I am laying on something. Now, I have exceeded my personal 100 pound goal (doc said 70) and my doctor says I need to stop now but it is hard...LOL! I know I will eventually need a tummy tuck to cut away all that hanging flab but jeez, it does suck. But I am still thrilled with the procedure!!! Just wish my belly button was back where it belonged!

From the guy side, my feet have shrunk. I went from an 11 1/2 wide to just a plain old 11 now!!!!

This is too funny but it is soooo true. I will tell you that Mr Happy does seem to have grown not only in length but width since being release from the fatcave he used to hide in. I think that a lot of it has to do with him being able to breathe for the first time in decades....LOL!

I found that once I got past the 500-600 calorie range and started eating in the 800 cal range that weight loss actually started moving again. The body is probably in starvation mode so your metabolism is way down. I watch EVERYTHING I eat and track it all at LIVESTRONG.COM - Health, Fitness, Lifestyle | LIVESTRONG.COM so I know when I am eating a little to much or not enough. (It is soooo funny to have to know that I am not eating enough some days...LOL)

Well I am at 5 months out and not only is my hair not thinning one bit, but I have more hair everywhere else than I ever wanted...LOL! I was just telling my doctors office and they said it depends on the individual and their vitamins and nutrition during the weight loss.

I am averaging between 700 and 1000 cal a day right now at 5 months out, but that just went up from 500 - 600 about 5 or 6 weeks ago. I have already lost more than the doctors expected me to and only 7 pounds from my goal. I use LIVESTRONG.COM - Health, Fitness, Lifestyle | LIVESTRONG.COM to track EVERYTHING I eat, drink and do as exercise. I follow a low-fat, high protein and LOW CARB diet. I never eat anything that is very high in carbs unless it includes the net carb breakdown. I get the majority of my food from various protein bars from Atkins or BNRG Power Crunch bars. I also use the chocolate whey crisps in my dannon plain greek yogurt or FF Cottage cheese. This gives me super high protein levels while everything else stays low. Remember, we have to lose the weight that is sitting there before we can start eating normal again, and they honeymoon period is only 6 to 9 months so as they say, no pain no gain (a better body)! Good Luck!

Congrats on the weight loss!!! As for the PB, I eat it occasionally when I want a treat....I just take a tablespoon full and eat it nice and slow. I have been doing this at least once a week since month 2 or so. I also have done the powdered PB, which is ok. Sometimes the little extra healthy doesn't cut it though...LOL!

I use the LIVESTRONG.COM - Health, Fitness, Lifestyle | LIVESTRONG.COM site. They have MyPlate which tracks all the important breakdowns of the foods I eat, plus I can track my exercise and water consumption on there too. Then it calculates how I am doing. It even has a place to track my weight so it can more accurately calculate the calories burned in the exercises I track.

Well, this morning the Wii fit told me the news that I have HIT my surgeons weight loss goal!!! It is not MY weight loss goal, as my ticker will tell ya...LOL!!! It is so funny to think that my surgeon thought this was all I would lose. Damn doctors underestimating me...LOL!!! I can't wait to see him in June and show him I beat his and maybe even my goal!!!!! Now, why do I still feel so fat????? Guess that will be my motivation to keep going, and going, and going and..........

I am eating the Dannon Greek plain right now. It is also a bigger container than the rest. I agree that it is an acquired taste but one I am willing to acquire so as NOT to acquire my spare tire (or 2) again!!! I actually add chocolate whey crisps to mine to really up the Protein content. Dannon plain (5.3 oz) cal 80 carb 6g fat zero protein 15g Chocolate Whey Crisps cal 105 carb 3g fat 1g protein 20g

I was a little nervous because at just over 3 1/2 months I have noticed that my caloric intake has risen. I was basically living on 400 or so calories a day but since I started walking 4 miles a day at work I found my appetite back and that I was surpassing the 800 calorie goal I set for myself online. I have had a couple busy days where I have hit 1000 this week. Crazy thing is, that now that I am eating more my stall seems to have passed and I am losing again!!!! Now I am wondering if my body was in starvation mode and trying to conserve???? This is such a roller coaster that everytime I think I have it figured out it changes...LOL! I do eat quite a lot of the Atkins bars so maybe the net carbs versus actual carbs does make a difference.

Interesting, that would work out to just about what my doctor planned for me as well. Lucky for me, I am only 3 pounds away from that and 90 days post-op I am sure I will be able to smash past that to where "I" want to be. Good luck to you!

My surgery was Dec 17th and I did not start doing any exercise until end of Jan. Then it was simply walking real slow on the treadmill (since we had such an awful cold & snowy winter here). I can say that it got easier and I worked myself up to 60 min on treadmill 6 days a week. I am currently walking 1 hour a day outside during my lunch and average almost 4 miles. Since I had back problems, weights are still difficult for me but I did order Richard Simmons Sweatin to the Oldies DVD set and do that with my kids on weekends (and WiiFit too) instead of walking. This way I have variety, the body gets surprised and we have so much fun!!! Good Luck!