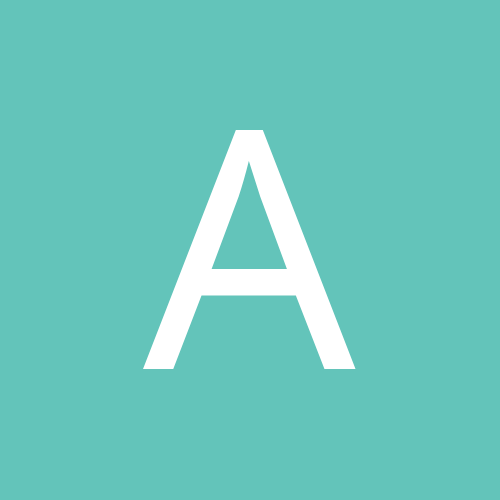 Amie S.
Gastric Sleeve Patients
Content Count

5

Joined

Last visited
Everything posted by Amie S.
Weight loss update? My surgery on 10/17 and I have had such a hate/hate relationship with scales my whole life that I decided I was not buying a scale because I did not want it to be about the "number". However, now I fear I am behind schedule. I was looking at stats on profiles of others around my size, but they are not easy to really determine where everyone is and was. For example, my weight when I "started this journey" was 270. However, my weight on surgery day was 265. I was weighed 7 days post-op and had lost 7 pounds. I was weighed today as part of life insurance enrollment, and I am 244. That is ONLY 21 pounds in nearly FIVE weeks!! WTH! How are all my other October surgery teammates coming along??

I am absolutely the same. I was too scared to even try anything during the liquid phase but when I got to pureed phase I tried chicken noodle soup at an outing with no way to puree. I was able to keep it down. I have had no trouble with eating anything. I am only 5 weeks out and still not eating anything too heavy, too hard, or sugary at all but I was absolutely convinced the doc forgot to actually remove the stomach. Had it not been for the decrease in appetite and the filling full quickly I would have argued him on it, lol. I am able to drink water like normal. If I drink protein shakes too quickly, like I often do when at work, I find I get just slightly nauseous, but it passes in like 15 minutes. I have hit a MAJOR weight loss stall though. I fear this may be part of the reason, I have done too much too fast. That being said, all the research I have done says you cannot stretch your stomach this soon after surgery and a weight loss stall early on is not uncommon. For now, I plan to keep doing what feels right and see how it goes! Thank you for your honest post, I was scared to admit I was moving faster along than prescribed!!

I would check with your doc about the period but your body also goes thru changes prior to surgery. You may find you start early or late simply due to stress of surgery and the dramatic change during pre-op diet. I started mine the day after surgery and was not due. I freaked a bit but then read that is also common. You likely have a pre-op appointment a few days prior to surgery. By that time, you will likely know how the pre-op diet is affecting you and if you started as anticipated. That is a great time to ask about it. As far as feeling exposed, I completely understand this fear. However, as another response noted, these people see this stuff all the time and they literally do not even notice. Actually, my husband was shocked to see on the day of surgery I did not have smooth legs. I told him I do not want to be itchy after surgery and that medical professionals do not care about that stuff. After surgery two nurses were helping me with my compression stockings and I made a comment about my "hairy" legs. Both nurses chuckled and one even pulled up her scrub pants and said, "they aren't as hairy as mine!" These worries are absolutely common and normal. I promise, this worry will be worth it. I have not even lost that much weight yet, but I am still so proud of myself for following the strict diet and accomplishing this goal I have had for years! Hang in there!

I had surgery on 10/17 (Saturday) and went back to work 10/24 (Monday). I had no pain or issues working but keeping up with water and protein intake has been as struggle. I also struggle with remembering to get up from my desk and take a walk. However, I am now almost five weeks out and am still having the same issues. I think, with a desk job, going back in one week or a month is not much different. No matter when you go back the fluid intake and movement are going to be an issue. I have yet to figure out a real solution. I have become much better about the protein and doing okay with water. The process of getting the steps/movement in is so HARD! Even with walking 30 min on lunch and 30 min after work I am nowhere near my desired step count. If anyone has a long-term solution to the "desk job" problem PLEASE SHARE!

I am scheduled for surgery TOMORROW! I am working my last day before I am out and cannot focus. I just happened to stumble on this group. I wish I would have known about it sooner! So my pre-op diet seems to be different than a lot of others. I am on 700-900 cal and 70g protein per day, no sugar or carbs. I was not put on a clear liquid or even liquid diet. Han anyone else experienced this? I am asking because I have been very strict over the last 10 days and have not lost any weight. I am nervous about eating once I get home. I ordered some bone broth from amazon but other than that I am not sure what else to plan to eat? I did get protein powder and protein water. Any suggestions on things I need to get in my house to prepare? Or at this point, I should say what should I have my husband pick up while I am in the hospital tomorrow night!? Thank you for any info you can provide.