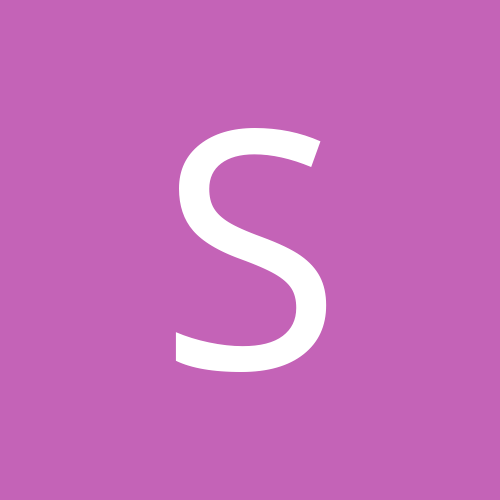 shawnt
Gastric Sleeve Patients
Content Count

15

Joined

Last visited

Days Won

1
Everything posted by shawnt
OK, click bait title..... I admit it......but I do enjoy looking at myself in the mirror these day. Down 80lbs...started working out late in the game but can tell I've added some muscle mass as well. Proud of my progress. Gastric sleeve for the win a year from today! Trying to squeeze out another 5-10lbs for my 25 year anniversary so I can prance around in front of my hot wife in my swim suit on our anniversary cruise! For all those sitting on the sidelines, jump in. My experience has been awesome! IMG_1798.HEIC

I know its a few months away but I thought I would start a thread for Nov 2020! My date is 11/9! Looking forward to starting my new journey, hoping Covid doesn't screw stuff up!

My 1 year anniversary was 11/9. Down 80lbs which puts me at 170lbs. Gonna try to shave off another 5-10lbs by EOY, but overall very happy with my results.

Thanks. Maybe the pic hides it but they are still there. The tans may hide it a little bit. the biggest one is on my right side which you can't see. Wife gave me some vitamin d ointment to apply during the healing, although I've always been a good healer.

I just got sleeved on the 9th. So far i am still on liquids post op. What does full feel like post sleeve surgery? so far, even when drinking shakes I don't feel much. I still drink them slowly....but only thing I ever feel is what I would pre-surgery call gas pain.....but I feel it randomly through out the day anyway, so I can't tell what full feels like anymore.

on Day 3 I started walking almost 3 miles. Day 4 I felt a little pain when I first stood up or when I sneezed/coughed.

I'm getting a lot of gas pain too, no matter how slowly I drink or small sips. I was sleeved on the 9th and it seems to be getting better.

Good luck. I just had my sleeve on the 9th and it went fantastically. virtually pain free by day 3 & 4.

I had my sleeve yesterday. all went well. Today(day2) was relatively painless although I still took my pain meds in case. The ride home with bumps in the road was the most painful part. Probably taper meds over the next few days. For anyone still upcoming on their surgery, don't be afraid to ask for pain meds. At different points I got a tylenol IV drip and a few times I got morphine. My doctors and nurses were great and very attentive. Had it at baylor scott while in Frisco, tx.

Thanks for that update. I'm 6 days away. Hope mine goes as smoothly as yours.

so far I'm doing pretty well on my pre-op diet...5 days in and am losing about a pound a day, although I know that losing weight isn't the point. hoping alot of the weight loss is my liver shrinkage After the first day it was much more manageable.

You might think about working with a counselor to help you get ready for the new you. I am/was a BBQ contest participant and won several times. I"m mourning that part of my life might go away. In the end, I have to chose what is best for my health. My surgery is 11/9 and start working with a counselor the next week to help me adapt/adjust. It'll be the first time I ever have gone to a counselor.

Mine is two weeks of liquid diet. I tried it twice so far to find some stuff I liked and it wasn't too bad. I don't know how several days of it will be like. I go in for my appt 9/22.

What is typically the course of action when your insurance requires diet monitoring? Obviously, my goal is to qualify for surgery, but I am kind of close to the BMI line, and I am not too confident diet is a long term solution for me. Did you all have to do it and if so, what was it like? thanks. new to this forum and glad I found it.