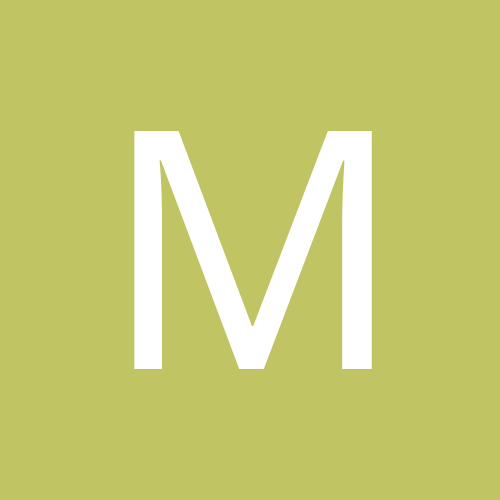 mary77450
Gastric Sleeve Patients
Content Count

23

Joined

Last visited
Everything posted by mary77450
Good to know Dreashall! I struggle to drink enough water to stay hydrated and not have constipation with all this protein. This is just one more great reason to stay on top of our water intake if lack thereof stalls our losing! Thanks for the tip Congrats on losing 23lbs!

It was really easy and quick. They knocked me out and I don't remember a thing. I woke up and my throat was a little scratchy for a day or two but otherwise I would have never noticed any difference

I had my first appt in very early Dec and got my psych eval done, endoscopy, cardiac clearance, and surgery on the 18th of the same month. My insurance approved in less than 24 hours.

Hi everyone! I had my follow up appt today, I have lost 23 lbs since the 8th of Dec when I went on my shake diet. Only 77 more to go ;o

Welcome Nikki! I was two days behind you on the 18th. I was glad to find this specialized support forum, a few days before my surgery.

I grabbed some isopure unflavored protein yesterday and put it in my favorite soup (italian vegetable with meatballs) and pureed it with an immersion blender. It tasted funky and thickened it up. I think it was pureeing the meatballs that did it. I am going to make some sugar free banana puddng with protein tomorrow. I had cottage cheese today, first solid food in a month and it never tasted so good! Glad you are doing well!

Happy New Year to you! I have my post op follow up on the 8th and I can't wait to see how much I have lost. I hope I have lost. I am sure following this dreadful liquid diet faithfully!

I am feeling much better, getting more water down every day. My favorite protein drinks are the Isopure Zero Carbs. Love those, they taste like punch, koolaid lemonaid anything but a protein shake. Clear liquid, not that milky protein drink task. The premier protein drinks, I can handle the chocolate and the peaches and cream. Normally I don't like peaches as much as other fruits but that flavor drink is good. My favorite is their new cafe latte flavor. It's kind of like a starbucks brownie frappacino without the whipped cream and chocolate. How are you doing?

Hi Shyree! I am pretty new here too, I had my first consultation in early Dec and went straight to surgery about a week ago. I had a bad case of nerves 48 hours before surgery and almost chickened out. Everything has gone really smoothly for me so far, except some crazy itching today. Good luck to you!

OMG day 8 and I woke up with redness all around my incisions, I had trouble getting to sleep last night because of the insane itching. My Dr's nurse advised me to take benadryl and try cortisone cream and that they did not believe it was an infection at this time. The benadry knocked me out cold but did stop the itching but didn't make the redness go away. So when the Benadryl wore off I tried the cortisone cream. I can hardly stand this itching. The Benadryl works but knocks me out cold. I hope this passes soon!

I had my surgery 12/18 also. I drank water and some chicken broth the day of and the day after, but know I totally failed to get my protein in those two days the gas was bad and pouring liquid down just made that worse for me. The following day at home I drank water but probably not quite enough but as much as I could. The fourth day, yesterday I drank more water and got two and one half protein shakes in without incident. Today I am determined to get all three in and plenty of water. I also like the ISOPURE zero carb drinks, those have 40 grams of protein, are 20 ozs each and only have 90 calories. They are more like punch or koolaid, slightly thicker but very little and I like them because they are clear and not so sweet. They have an alpine punch, a lemonade and a passion fruit flavor I really like. No sugar no carbs and no artificial sweeteners. The protein drinks, my favorite is the peaches and cream (and normally peaches would not be my fave) the chocolate and they have a coffee bean flavor is my second fave. The rest of them are too sweet for me. My husband is doing the shake diet with me just to be supportive, so I have not yet had to face food really. Tuesday night we will go over to a friends for Christmas eve where there will surely be lots of real food but I think I will be OK with a shake, I know my stomach wouldn't be able to handle it and I have no desire to try and put real food down only to find myself chucking it back up. It hurts to sneeze, cough or laugh hard and I can't imagine vomiting would be be any better. I haven't had any appetite either. I had nothing but water and meds on day three and was fine with that.

Hi everyone. I had my sleeve surgery on the 18th at 7am. Been fighting dehydration, but feeling much better today than I did on the day and two days after, which I mostly slept through which is my normal MO when I feel crappy. Don't seem to have any issues, other than gas and dehydration. Not sure how I am going to get three of these shakes down and the proper amount of water a day but I am trying. Glad everyone else is doing well!

OK so I need the right doctor. And I need to lose weight but not necessarily in that order. Thanks Billy. Good to know. My bariatric surgeon recommended an ortho after I told him my story yesterday. I will call the one he recommended and ask some questions, perhaps there is hope. I was really put off by the one I saw who told me there was no hope of a hip replacement unless I lost all this weight. I had already decided, that I would not be seeing him again about my hip even if I did lose all the weight, I'll find a more caring Dr. The one I saw didn't seem to have an ounce of empathy for what it's like to be in pain with very step you take. Like somehow I would have been more worthy of not being in pain if I weren't overweight, as if in the case of a thin person who blew out their knee running or a football player who was injured playing. Thank you!

Billy do you mind if I ask if that is because your Dr. was willing to go to bat for you or do you attribute the pass to something else? (and if so can you share your secret?) I have not really ever tried to lose weight, and part of me feels like I should really make an honest effort to at least try before resorting to permanently modifying my stomach surgically. I have lost ten pounds in 8 days on this shake diet, but I wouldn't think I would be able to keep this up and exercising with this hip isn't happening because walking is an issue.

Perhaps I need a second opinion then Billy. I assumed the orthopedic I saw knew what he was talking about after then leaving his office and finding many stories online about obese patients being denied hip and knew surgeries. I thought it was odd my insurance co approved a bariatric surgery in less than 24 hours if obese patients were too high risk for elective surgery.

Very funny Sid! I am sure my office mates would love that. I actually have dysplasia (a structural abnormality in my hip) which has caused significant tearing in the labrum in my right hip, unfortunately the only thing that is going to make it not hurt for me to walk is a hip replacement and my Dr told me insurance companies don't wan to be responsible for costs associated with surgical complications of patients who are obese related to elective procedures. So if I wan't my hip fixed I need to lose a significant amount of weight. Losing excess weight will make me healthier and change my life, but without a replacement hip I am going to be in pain with every step regardless.

Hi Cathy, I am in Texas too, but haven;t yet had my surgery yet. It's scheduled for next week and I have a bad case of cold feet setting in. So sorry you are having this complication. Did they tell you how long it will be before they fix your leak and how they are going to do that, success rate etc?

I worry about being able to stay hydrated and being limited to drinking tiny amounts constantly. I haven' t had my surgery yet and it's one of the reasons I am hesitant to do so. I tend to get dehydrated now because I don't drink enough and so when I realize I am I then drink a couple huge glasses of water. Knowing I won't be able to do that any more is a concern. (and the reason I don't drink enough is I have a bad hip and it hurts to walk and so I refrain from walking any more than I have to and all those trips to the kitchen and the bathroom at work means a lot of extra walking ;o I have been told however they won't fix my hip until I lose a lot of weight.

Thank you for sharing Roberta. I am glad this is going well for you! I am a MAJOR chicken, and pain is also something I am worried about. I am doing the shake diet fine, they keep me full and I am not hungry. My diet before these shakes had to be protein deficient and very carb heavy

ty Jenny. I had my gall bladder out in Feb and that didn't cause me to lose hair. I was more worried about my diet being deficient in some way. I was back at work in 8 days afterwards and healed up fine after that, but was not limited in what I could eat. I was sore that first week, and terrified to eat my normal greasy bad food diet due to all the horror stories people told me about how my body would be different when I was missing my GB and such. After about a week of eating soup, applesauce, oatmeal and yogurt and taking it easy on my system I wanted some real food and went and got a nice greasy burger and fries and ate it just to see what I could handle (or not). Turns out having my GB removed cured my lifetime constipation problem and made me normal. I was still able to eat anything I wanted without it "running right through me" like I was warned about.

I like the popsicle idea ty Capycapybara. Have to get on that for the illusion of solid food, I do miss food I can chew already

I have long very healthy pretty hair and would be really upset if it started falling out, I'd have to cut it and I have had really long hair since I was a kid. Long story. My mom whacked it all of when I was seven and I never got over it. I hope I have the guts to do this.

Dec 18th and starting to getting cold feet already. Forever is forever. This has come on very suddenly for me as I have a hip injury that requires surgery to fix. I saw an orthopedic Dr. who told me insurance companies won't approve elective surgeries on people who are as overweight as I am (5'10 303) because they don't want to be responsible for post-op complications people who are as overweight as I am are prone to have after surgery (infection etc). I have been ridiculously healthy my entire life, but am seriously overweight and started taking high BP medication about a year or two ago. I just turned 49, have arthritis in my right knee and in the past two years have been experiencing pain in my right hip and high thigh area. Walking makes it worse, and so I am limping around doing as little as possible these days. So I went to see a Bariatric specialist who was able to get me approved for surgery in less than a week. Today is day 3 of protein shake diet. It's not bad, I am not hungry, it's just a lot more rich and sweet tasting that I would normally eat. It is really boring and has taken all the fun out of eating. My relationship with food has always involved eating because I like to, it tastes good and eating all the wrong things (bread/pasta carbs fried foods, fast food, junk food, nearly exclusively red meat and some seafood.) I think the scariest thing for me is risking my hair falling out or some kind of internal injury to another organ, leakage/sepsis and my normal fear of needles, doctors sharp object surgery etc. I am now starting to question if I am doing the right thing, or for the right reason but know in the long run I will be much healthier if I lose a lot of weight. Mostly I am tired of being in pain every time a take a step, but I question why an insurance co would not approve me for hip surgery why they would approve me for a bariatric surgery so quickly. I also am concerned as my health insurance is changing companies Jan 1st and wonder if the new company could refuse to cover me if there should be an issue citing a pre-existing condition?