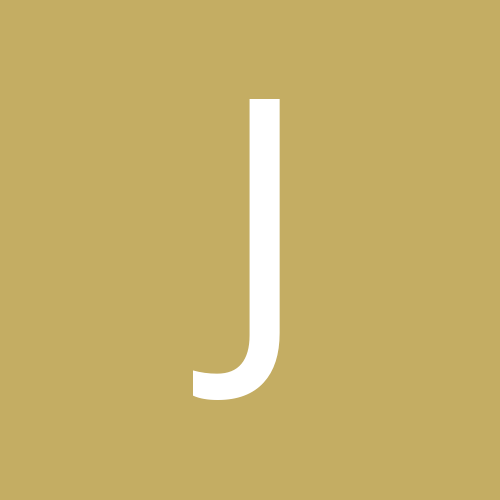 jaymmee
Gastric Sleeve Patients
Content Count

28

Joined

Last visited
Everything posted by jaymmee
Congratulations!! I have kaiser so I have until October 28th as my last class then I get to do whatever else is required. I'm really hoping for a thanksgiving surgery timeframe, but we'll see. Who is your surgeon? What's the preop diet like?

So I have Kaiser and I have attended the first class of orientation and I'm scheduled to begin the rigorous 12 week class on Aug 5 and ending Oct 28. I meet the guidelines with my co-morbidities. I honestly cannot wait to get the classes finished. I have seen some posts where people don't do them and others who have. I understand why we need them, I just am beyond ready for this surgery. I'm in excruciating pain daily and I'm extremely exhausted day in day out. I want it all to end and I don't know if I can wait out the long timeframe. It seems like Dec would be the surgery timeframe based on my reading. How did y'all do it? How did y'all get through these classes? I know the light at the end of the tunnel is faint right now, I'm just anxious at this point and wish it could be the big day already. I'm beyond ready to get my life back from pain. I understand there's going to be pain from the surgery, however, it's temporary. I keep telling myself at this point so is all my other pain... Looking forward to a healthier lifestyle!!

Cjbetty congratulations!! So how long after the Options class did you get your surgery date? What kaiser area are you located?

KCGirl - you're absolutely right! I've been learning so much here! I'm meeting my Dr tonight at a class he holds and I start my classes Monday. I'm excited to see what they have to say. I'm just in so much pain I wanted this surgery last week. I know it's gonna go by fast. I'm going to try to get all my appointments done during the 12 weeks classes and then when they're done hopefully I can schedule surgery. We'll see.

She had her sleeve a year and a half ago, but the acid reflux was doing terrible things to her. She had her revision last week on the 24th and has had a few complications, now she has a picque line and will have a nurse come to her house daily. Her process has actually scared me. The Dr isn't sure if she has some sort of blockage and may need another surgery. Damn Sorry to hear that about your friend. I hope she gets to feeling better real quick! And it sounds like her Dr's all over it. 🤞 🙏

Congratulations!! Wow definitely have a lot going on... keep up the good work!!

Can I ask why your approval situation is different than most? Is it a health condition that is causing it? I only ask because just makes me wonder if I or maybe someone else might have it too, and we can work with the insurance company to help speed things up? If it's personal I understand too and you don't have to disclose.

This is true! Everything does happen for a reason. I hope your surgeon can schedule you when you want. I wish you all the best of luck!

Ok so I completed my sleep study and was told I have mild sleep apnea result is 6.1. I have kaiser insurance and I'm starting options aug 5. Hopefully having surgery in November. I know Bariatric surgery can improve sleep apnea should I even bother getting the machine? I'm hoping after surgery it'll be resolved and then I have wasted money on the machine and equipment. Anyone else have similar?

How'd it go ladies? How are y'all feeling?

Who's going to be attending the kaiser options classes starting in August at the Murrieta kaiser?

Ypease... wow you're coverage doesn't provide anything? I'm sorry to hear that! I agree I think my 3 months will be faster than 6.

Krimsonbutterflies... I'm sorry you have to wait. I'm sure it is for the best though. So you can pick your surgeon? They didn't just assign you one? That's pretty cool! I wonder if I'll get to do that too! 😃

Wow that's interesting you mentioned the nightmares. I never really put that together with it. I'm going to get a machine with the heated mist, I'm hoping I don't wake up so damn dry anymore, and as a result my post nasal drip will go away. Thinking that it's probably over productive being so dry.

Sorry I forgot you are in GA!! I was thinking you were out here in CA! Lol

OMG this is awesome!! I know it's super exciting! Can't wait!! Which one are you going through?

So with kaiser in the inland empire area, when you get the referral to the options class, is that the approval that you will have the surgery? Or after going through the 12 weeks class can they still deny us? If so what reasons could they deny us?

TraviMac can I ask what types of things they ask without getting personal? Like are they asking questions geared towards our health and diet wellness or digging up past crap? I just wonder if it's like standard type of questions for this surgery or if it's like a general everything questions. Hopefully I'm making sense.

Thank you! That's really good to know!! I guess I'm a little worried because my BMI is 37.2 and I have many co-morbidities, and I fear dropping below the requirement BMI of 35. If I do, i don't wanna be denied because it seems it's just going to return and then I have to redo everything again. I'm just done with that loop you know.

Oh my goodness... I get up 3-4 times per night to pee too!! And I have nights sweats badly lately too. Getting a great nights sleep again is what I'm looking forward too the most about this machine. And the additional bonus that it helps me get approved for my surgery 😉

Krimsonbutterflies and Jonah have y'all learned yet who's doing your surgery? Which kaiser location are y'all at?

I've decided to get the machine. I need it. Can't stand how exhausted I am and not to mention forgetful. My insurance covers 80% so not too much out of pocket. I have the co morbidities for my surgery and AZhiker said it adds to my approval. So I'm getting the machine.

So I have mild sleep apnea. My insurance covers 80%. I'm wondering if I should wait and recheck after I lose some weight.