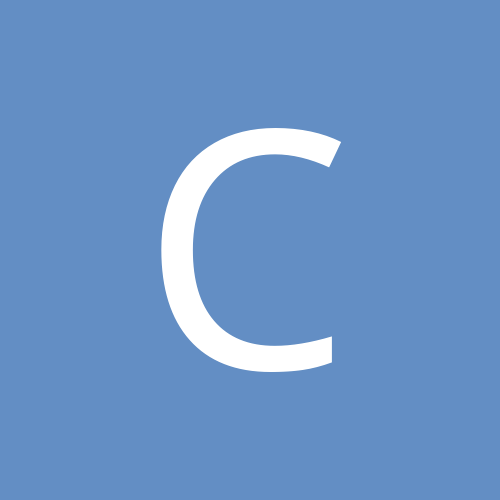 Content Count

23

Joined

Last visited
Everything posted by Claudine J.
I had some pains here and there for about two weeks and then it disappeared. It got a little bit better day by day :-)

Hi Rick, they are capsules I swallow whole, so I don't believe there is Sorbitol in it. But it's just an odd coincidence that it started again right after taking these Vitamins again.. I am thinking about quitting for a few days and see what happens and discussing it with the dietician next time, because this is very inconvenient and embarrassing hehe..

Hi, I am wondering if anyone else suspects that the post surgery weight loss vitamins cause diarrhoea? I had diarrhoea so many times right after surgery, but then I ran out of the vitamins and didn't take them for four weeks and everything was totally fine...until I started the vitamins again yesterday and bam, today I had the runs again (at work out of all places, so humiliating haha). Sorry to be so disgusting, but I need to know if anyone else has this problem? Thank you.

All the best! These things don't happen often and you are starting anew, better life today :-)

I had lots of nausea, especially the first three days and then on and off for about eight weeks depending on what I ate. I was vomiting in the hospital but because there was no food nothing came up, just a bad taste in my mouth which made the nausea worse. This will most likely go away soon so just hang in there and take your anti nausea medicine if you have.

Same here, exactly the same actually and so sick of it! I have had a job for 10 years and just can't leave..but soon I hope. All the best to you with your job search as well!

Very true haha..but I have never felt confident in my own skin during job interviews while so big..but soon though hehe..

I had the sleeve in April and was super nauseous for three days, but never had any pain in my legs. I would also keep walking as you already do and if it doesn't get better within a few days, maybe get it checked out! Keep us updated and all the best with your recovery!

To apply for a new job and feel confident and not think I won't get the job, because I am too fat!

I will take that on board haha!

Oh wow, massive difference, well done! I am still on my way to get to my goal weight, but your pictures are very encouraging and keep up the good work!

Could it be a gallbladder attack? Six weeks after my surgery I had that type of pain you are describing and it ended up being a gallbladder attack (which was brought on by my weight loss). Never had one before but went to the emergency department and they removed my gallbladder the next day. It's probably best to see your doctor because it sounds like it needs to be looked into further, but I hope you feel better soon!

Looking very good! You have all reason to feel great! Do you have a before picture for comparison?

I have had my surgery in mid April 2019 and I am 55 pounds (or 25kg) down.

Too true, but couldn't help myself haha.

Bit shallow really! Have you considered that maybe some people here don't speak/write english as their mother language? Good for you though that your spelling is perfect, deserves a golden star haha.

Okay, that is very recently and I understand that you might have these feelings. But once you can eat some proper healthy food again and you start losing weight, you might feel a lot better emotionally too. It is a huge decision to have this surgery, but I honestly think those first few weeks are extremely tough. I hope in time you come to terms with the decision you have made.

Sorry to hear that! When was your surgery? If it was only recently I would say give it more time, because the first few weeks are difficult.

Congratulations! I am 8 weeks post surgery, but just like you I was doing the same step amount per day and it didn't do me any harm at all. I was more worried about potential blood clots from sitting around too much, so I kept moving and walking around a lot. I also found it very hard to keep hydrated, done days I only managed a tiny bit of Sustagen and apple juice. Keep us updated 😊

Hi, good luck with your surgery, I had my gastric sleeve in April this year and have already lost 24 kg. Your life will change a lot soon, but for the better 😊

Hi, I had gastric sleeve surgery on the 15th of April and on the 1st of June had my gallbladder taken out as an emergency surgery. Never had any problems before with gallstones, but I am thinking I am still better off lighter and healthier and at least my gallbladder won't make troubles anymore. I am healing well, but now have an abundance of small scars on my belly 😂

Interesting question, I had my gastric sleeve surgery on the 15th of April, lost 23 kg since, but have not noticed any hair loss yet. I do take the vitamins and calcium the dietician recommended and am hoping, I won't get too much hair loss.