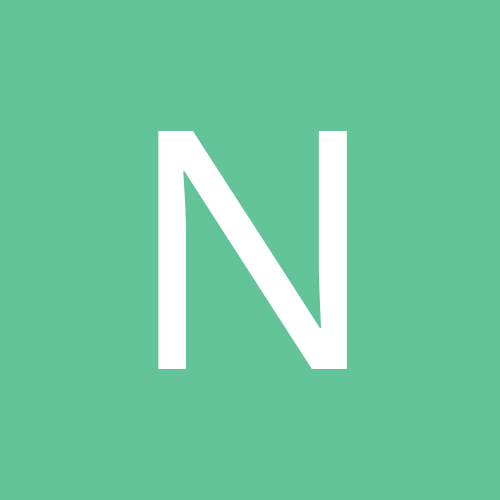 Content Count

10

Joined

Last visited
Everything posted by NuMe2
I am 10 weeks out, liquid is hard for me at times too. I keep water on my night stand. Wake up take a swig and keep sipping till I leave for work. Breakfast when I get to work....then liquids till snack or lunch. I work with a group of nurses who have me look for dehydration signs.... thirst, dry skin or dark pee. So even if I dont make all the liquid, I seem to be doing ok. I dont flay myself if I dont make it everyday. Protein, I try to get as much as I can with food. Eaten some weird stuff for breakfast lately....left over dinner? But it's getting me there. Also some protein water, which a little to sweet for me....but I dilute it down as I sip. Adding more water, which works both protein and water goals. Fluctuate your calorie intake...body gets used to same amount of calories everyday and scale won't move. A personnel trainer taught me that trick years ago. Really paid off this week for me. Down 37 lbs from 12/17/18 surgery. Just takes patience to get where were going.

As soon as I finish all the chewable vitamins going to try the patch vitamins they sell. Read the reviews and seem to work just as well. Calcium chewable is the worst for me, I have caramel (gag) chocolate (tolerable) cherry (really chalky) Variety of shakes, but still getting burnt out on them.

Yes! 6 wks out. Hiccups keep coming...no matter what I am eating. As long as it doesn't lead to up chucking I can handle it.

Surgery 12/1718 - Share you concerns about calorie intake after those shakes! Applesauce & yogurt my go too. I can only take on so much food too. For some exercise in bad weather...."skate" movement like an ice skater....you can do it while watching t.v. Set your own pace....its cardio. Videos on internet. I might not be as intense or have the perfect form as videos but it works and got things moving. Down 30lbs. Took awhile for me to get those digestive sounds down too.....but finally can tell difference between hunger and tummy issues. Give it another week. I had a caprese salad last night, slice of tomato, slice mozzarella, basil, drizzle of olive oil & balsamic vinegar. Very low calorie, good protein. Took a few minutes for my tummy to decide if could handle but then it settled down and enjoyed! Usually takes about a hour or two if something new will result in direahrea. This did not happen. Did miss the bread to dunk in the oil and vinegar, but stay strong. I have never vomited.....came close but have been able to talk myself out of each time. Dr. finds that funny...lol!

Has anyone tried the patch vitamins? I really hitting a wall with the chewable. I can barely eat them anymore. Have three flavors, caramel, chocolate and cherry. I just start to gag on them. Having a little issue with protein shakes to. Guess to much of a "good" thing. Doing some protein waters to mix it up. Going to gym too....elliptical, treadmill, weight machines for legs arms and free weights. When safe to do abs? Consistently worked out before surgery...miss the abs. Has released me to swim though. 6 weeks today..

I tried the tea too....but when that nauseous difficult to add anything to my sleeve. Brought it up instead. So I stick with oils and I can sniff them anywhere.

4 Weeks post-op. Nausea after taking my medication. I carry around essential oil bottles of ginger or peppermint. Take some deep snorts straight from bottle and it eases the nausea. Used it prior to surgery for same reason and always helped then to. Buy at health food store.

Can drink from straw too with no problem. Chewing gum since second day out. Down 23 pounds.

December 17, 2018 VSG surgery. Can't handle hot coffee, but iced coffee with little milk no problem.