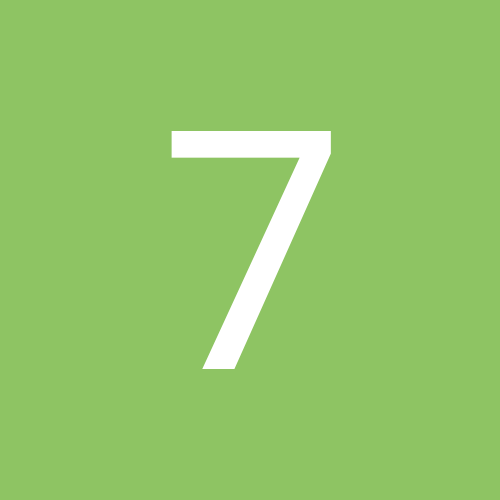 7TimesBlessed
Gastric Sleeve Patients
Content Count

67

Joined

Last visited
Everything posted by 7TimesBlessed
Scheduled to go on to get sleeved at 5 a.m. in the morning. Surgery starts a 7 a.m. I am starting to get really nervous.

yep I was sleeping the 9th and have the same problem. I hope you start to feel better soon

I hope you are feeling better. I received on Wednesday the 9th. And I understand your pain

can't keep anything down miserable

Thanks for your responses. I haven't even left the hospital I was supposed to be discharged and they decided to keep me and put me back on IV fluids

Wondering if there is anyone having the gastric sleeve in the Tampa Bay area during March or April.

Thank you and I will let you know how I'm doing.

Almost D Day! I am nervous surgery at 5 a.m.

Just purchased a bottle of citrate praying this works

I have severe constipation and need a quick remedy. This is the second and I'm miserable. Scheduled for sleeve on Wednesday.

The candy makes you use the restroom?

sells chocolate in Florida

Hi, I sent you a FB request. Thanks Send me a friend request / message on Facebook if you want to be added to an awesome secret group for people being sleeved this spring :-) Alea Birbeck, same pic Sent from my SAMSUNG-SM-G530AZ using Tapatalk

Run now it regrets later.

Get a new GP!!! You need a doctor that will be a team player. It seems to me that he may be misinformed about WLS and the struggles of food addiction.

I'm having the gastric sleeve done. My surgeon will be checking to see if I have a hernia, if so, he will correct it at that time. I am in the Tampa Bay, Florida area. What area are you in?

Hi Nicrock22, I am scheduled for March 9th at 7 a.m. I am also looking for a support buddy.

I was approved 36 hours after my appt. with him. I was shocked. Thanks so much for your response! Happy to hear that they like him and ever worked out so well. How long did it take you to get approved after submitting to insurance? Best of luck to you!

I was approved within 36 hours. My insurance is Humana

Thank you. Waiting to be seen now.

What questions should I ask my surgeon at my final pre-op apt. today? My surgery is scheduled for march 9th. Excited!

My co-worker and her sister both used him and have rave reviews. So much so, I have decided to use him and I am scheduled for surgery on March 9th. Today, I am going in for my pre-surgery apt. and pre-surgery diet plan.

I just joined this board a couple of days ago and it has been very inspirational. I was prepared for a two week wait before getting an answer from the insurance company. However, I was pleasantly surprised that to be told this morning the surgery has been approved. March 9th here I come... So thankful to God for a second chance.