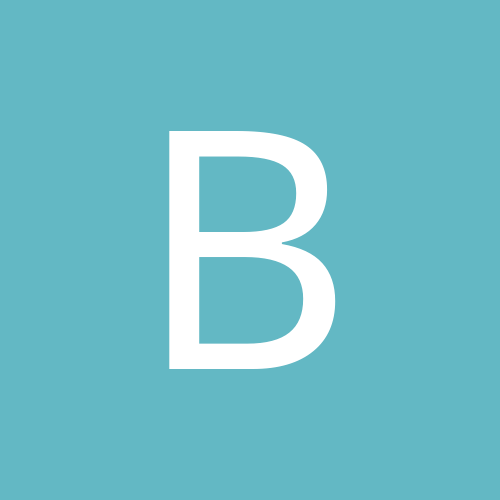 billyfromphilly
Gastric Sleeve Patients
Content Count

26

Joined

Last visited
This is a letter I wrote out when i decided to pursue surgery. 
 
 
 
 My name is Bill, and as long as I can remember, I have been overweight. It's not like I wasn't active either. From a very early age to well into my early 30's I have always played sports. Baseball, hockey, bowling, and soccer I have played them all. In fact one of the things that was always said about me was that I was very quick for my size. But even though I was very active, I was very self-conscious about the way I looked. I was healthy, but heavy.
 
    Throughout my life there have been incidences of people commenting or flat out making fun of the way I looked. Whether it be shouts from passing cars or neighbors just calling me fat. One such incident happened when I was young; I couldn't have been more than 10 or 11 years old. We were out back in the alley playing and I had my shirt off like most kids did in the summertime. My friend's aunt yelled out "Look, his boobs are bigger than mine". I put my shirt back on and since that day it rarely comes off around others.
 
       For all of you who are thinking, "just put the fork down" or "just push away from the table", you might want to stop reading because you just don't get it. For most, if not all, overweight people, it is not that easy. I have tried almost every diet (fad) there is to try. Atkins, weight watchers, low carb, no carb, low fat, no fat, just to name a few. These with exercise mixed in simply did not work. The last one I tried was the Paleo craze, I had some significantly good results, but like every other one, it just didn't last. Taking it off was easy enough, It was the keeping it off part that was a challenge.
 
            Fast forward to now, I am 45 years old and I am very scared. I am scared of what obesity has done to me, not only the way I look but most importantly, the way I feel. Years and years of obesity have caught up and for the first time in my life I am scared of how I feel. Until the last couple of years I have generally felt Ok. Never too sick, tired, and never really winded. But getting older in this body, it is harder and harder to just get going. Most recently my fears are stronger and stronger. I have a wonderful, beautiful and very understanding wife and two awesome, fun, intelligent kids and I am scared that I won't be around to enjoy them. Sleep apnea, high blood pressure, pre diabetes, gout, vitamin deficiencies and an overall feeling of sickness plagues me and I need help!!
 
           So after many years of contemplation and hours and hours of research, I have decided to get the help I need. I have decided to have surgery. I know that this is not a popular decision but I feel it is one that has become necessary to help me survive. A Sleeve Gastrectomy is just a tool and it will take a lot of effort to change my habits and tendencies toward food, but it is something that needs to be done. As with all surgeries, be them minor or major, there may be complications, but the rewards far outweigh the risks. I know people on both sides of the argument when it comes to weight loss surgery. In the end it all comes down to the fact that their stories are not mine. No matter what the arguments are it is all up to me. So, if you support my MY decision I thank you. If don't support it, that is fine too. If you have questions just ask. Don't be judgmental. Just be happy for me, that I have finally decided to help myself.

Weight on Day of Surgery:
Surgery Status:
Pre Surgery
First Dr. Visit:
10/08/2015
Surgery Funding:
Insurance
Insurance Outcome:
1st Letter Approval