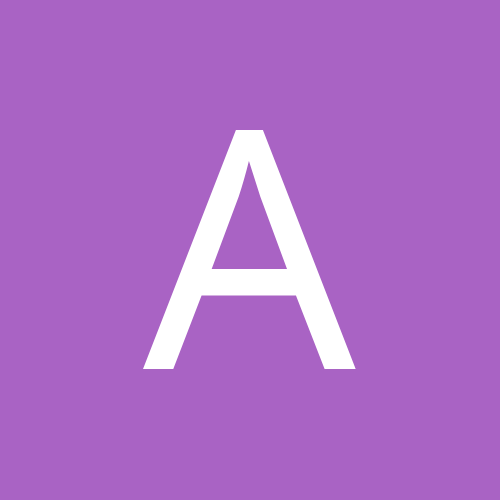 ajones3300
Gastric Sleeve Patients
Content Count

34

Joined

Last visited
Everything posted by ajones3300
EFree - It's been three years since I had my surgery with Dr. Rod but if you have any questions I would be happy to answer them. Who is your facilitator at Belightweight? I had Jessica and she was great (I'm sure they all are).

Hi All, I had my surgery with Dr. Rod almost three years ago (April 16, 2015). I was extremely happy with my experience with Beliteweight and Dr. Rod and his team. I have had zero issues from my surgery and am still down over 100 lbs three years later. Beliteweight was so easy to work with. They set everything up from start to finish aside from booking a flight if needed. Jessica is the bomb. She called after I got back and checked up on me and still emails me from time to time. I experienced a lot of concern from my family and friends about going to Mexico for my surgery and I will admit I was a bit scared myself. But you are never really alone while you are there and the hospital is very secure. There was a bit of a language barrier with some of the nursing staff but there is always someone around that speaks English to help out. Dr. Rod and his team have a great bedside manner and put me instantly at ease. My daughter went with me and was allowed to stay in my room with me the entire time. The only time she wasn't with me was in surgery or while getting testing done. I flew to El Paso and was picked up at the airport and taken to Juarez straight to the hospital on Wednesday. I had my surgery on Thursday. I was taken back to El Paso to the airport on Saturday morning. There were storms from El Paso to Moline and our flight was delayed. We spent 8 hours in the airport in El Paso then flew to Moline, IA and had an hour and a half drive home. It was brutal - hard to find jello or broth in an airport lol but I survived. We got home about 1:00 a.m. on Sunday morning. I was back at work on Monday (I have a desk job). I did have to have my gallbladder out about 10 months after surgery but this is not uncommon (not an emergency situation). So if you are on the fence about Dr. Rod or Beliteweight - don't be. They are both great!

ajones3300 replied to OKCPirate's topic in The Lounge

Thank you! It's nice to read a male's point of view on this subject.

@CanyonBaby. I am due on April 16th. Hopefully it won't take me 30 years to lose this weight from this baby lol. Immaculate Conception is right!

@@CanyonBaby - LOL I too am a permanently pregnant 53 year old. I found that wearing a knit cami or tank top under my shirt and tucked into my pants keeps them up quite well in most cases. I am 13 days away from surgery and can't wait to throw away all those cami's.

April 16th is my date. I sent a friend request on FB as well.

Hello All, I am having VSG done by Dr. Rod on April 16, 2015 at StarMedica Hospital. I am putting together a packet of info for my family. There are many and hard to get all together at the same time. They are going to be difficult to convince that this is a good idea. I am completely comfortable with my decision and I would like them to be as well. I would love to have some testimonials from past patients of his to add to the packet. Tell it all - Good or Bad. Thanks in advance for the help. Annette

@@Peppa Glad you are still feeling well. Keep me posted on your progress. I am excited to get my journey started. @@vsgSarah3 I had read a bit about the possibility of vomiting old blood. I hope this has resolved itself and you feel better. I took a year of Spanish in high school but that was back when they used stone tablets for books so I don't remember much. I do know how to ask for beer though. Unfortunately I won't be able to have any of that.

I do Low Carb/High Protein for 10 days (but I started already) and then water only the day before the surgery.

@@Peppa Thank you for your response. How are you feeling today? I hope everything is still going well.

Hi New Dawn, My sleeve date is April 16th in Juarez. I will fly into El Paso on the 15th. I will have my testing done that day and surgery on the 16th. I will fly back home on the 18th. My daughter is going with me. I too haven't told many people yet. I am having a hard time getting them to believe that this is safe. I am so excited to start my new life as a healthy person. 53 yo 5'4" SW 272 CW 255 GW 150

Hello everyone. I am new to this site. I had my first visit with the surgeon's office two weeks ago (insurance requirements already met). They gave me my list of tests that needed to be done before I could schedule my surgery. They told me that I needed to quit smoking and that my nicotine level would be tested. I quit immediately after that appointment. This surgery is way more important than smoking. I have to have my nicotine test done in a couple of days. I am worried about passing it. How long does the nicotine stay in your system after you quit. It's only been two weeks and I was a pack a day smoker. Does anyone know the answer to this? Thanks in advance!

Thanks everyone. I took the test today and hopefully it is negative. This surgery is much more important to me than a cigarette so that is making this way easier than any other time I tried to quit. Motivation is everything

Thank you. I should be fine!