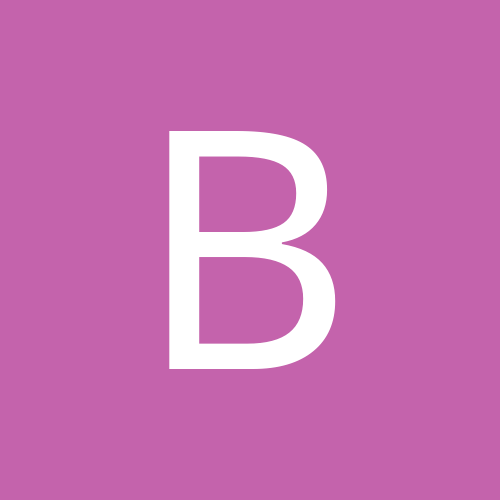 beautifultina
LAP-BAND Patients
Content Count

400

Joined

Last visited
Everything posted by beautifultina
I have heard mention of other months having a list of people who are being banded that month...where do you start one and how do you get on it? I am being banded tuesday, july 26, 2005. thanks

I know that there are alot of people on here that believe in the power of prayer. I was wondering if there could be a way that we could make a sticky out of this. We could post things here that we would like others to pray for us about or for our families etc. I have seen a lot of people ending threads with please pray for me or I will pray for you. I think that with God all things are possible. Imagine what can happen with all of us praying to God (or to whom ever you pray to)...THE MOST AMAZING THINGS CAN/ WILL happen. Just a thought.

beat of luck to you from a fellow NEVADAN!!

beautifultina replied to shellyj.'s topic in The Lounge

OMG YOU ARE A BEAUTIFUL BRIDE!!! Congrat on the beautiful wedding and the stunning pictures. May your wedded life be as Beautiful and as picturesque.

Hi Marc~~ Glad that you have made the decision to look before you leap. I was banded nearly a year ago. I LOVE MY BAND!!! It is a life altering decison. One that is not made easily by most. Most of us here on this site have delt with the emotional and physical and pyschological effects of being over weight for most of our lives. There have been people here that have been through the therapy I was always afraid to seek for myself. I see thier conclusions helping me. I see how someone's words of encouragement stick with me. I see how I think about my friends here when I am away from the keyboard. My job doesnt allow me to be on here as frequently as I would like to..ALL DAY EVERYDAY... but, when I am here I love the time I get to share with others. I share a little part of myself in the hope that I could maybe be the one whose words encourage you. I am so encouraged and loved when I log on. I hope that you will continue to feel that here. I wish you the best of luck and many happy returns here. just to share a bit about myself.... I am 5'2" tall, I used to weigh 335 pounds. the day of my surgery I weighed 308. Today I weigh 248!! I used to eat to build up layers of protection around myself to keep the world from hurting me. Those fat layers just added to my shame and humiliation. As I slowly see them come off , I also feel a great sense of protection from myself and the rest of the world. Most people I was trying to protect myself from are the very ones who have been so very encouraging to me as I take this journey. If you need a friend to hold your hand as you take the first few steps... LBT will be here for you as it is for all its members. This is the BEST place to come to!!

i can feel it from the outsdie pushing in on it but from the inside I only feel my port when i over do it..odd? i think so

Penni I pray that your friend will have a full and speedy recovery. She is so young!! I will also keep others here in my prayers. God Bless you ALL!

I have to say that I am disappointed. I signed up early and gave you my new address and confirmed with you that I wanted to participate. I will wait for the next one. Guess it was a miss communication on my part for not letting you know that i REALLY wanted to participate.

:Banane10: OH GOOD LORD Can you believe that we only have 81 days until the VEGAS BASH!?!?!?!?!?!?!? WOW I am so excited about this!!! OH MY!!! my piggy bank is looking a bit weak so i will have to step it up a bit!! :Banane25: has anyone decided upon a hotel to stay at? does anyone need a roommate in a hotel? is anyone else reading this thread?!?!?!?! I am so excited about this!!!!!:Banane35: I am so surprised that more people are not asking and talking about it. Wonder if i call around and get a hotel and a rental car if i can get a better deal with my flight?:plane: i am sure i can if i look on line anyone have any suggestions? I am so excited about this!!!!!:Banane35: This is actually happening on the weekend of my company Summer picinic and I told people that I wouldnt be attending that party ...I have my own special BASH to go to..lol I am passing up the oppertunity to see my 54 year old male boss in a bathing suit to hang out with you all..:woot: .lol at least with you ll i wont be grossed out!!! but, on the other hand i could use the pictures I could take of him as BLACK MAIL>>>lol just kidding.... I am so excited about this!!!!!:Banane35: Lisa could you pm me an idea of what local casinos or hotels are near you so i can book at one that wont get me lost in the traffic. thanks hope to see you all in 81 days!!! YIPPEE!!!!! I think I am going to litteraly burst into flames before i get to meet you all!!!:Banane45:

my surgeon required us to be on a liquid diet for two weeks pre op. now that takes commitment...best of luck to you on your upcomming surgery.

I am happy to see that there are more bandsters in reno chatting here. I had my surgery with Dr R Watson at Western Bariatrics. I love him. He has given me a new lease on life, I am still covered under my 1 years post op care and dont pay for fills yet. But I am sure there are more to come and my year will soon be up. I will ask next time I go in. I had an appointment today for a fill but the office cancelled it since Dr W wasnt in. I will see him on the 14th. I didnt have any restriction until after a few fills. the thing is to get into a habit of measuring your food and water and keeping track of your exercise all in a journal. develop the good habits even before you have restriction. Best of luck to you all we have support group meetings on the third thursday of every month at washoe medical center south at 6pm it is open to pre and post op patients. hope to see you all there.

OK I am back and want to thank all of you for your prayers. Harry and I are moved in and only have 5 boxes left to unpack. What a miracle that is, in and of it self. Thank GOD!!! I have also been more aware of my eating and water intake and I have dropped back a little in my weight. I am down to 251!!! I was back up to my old gold standard of 257! Why can't I seem to over come that number? i begged God for his guidance. I know that now that things are a little less hetic I should be able to settle into a great routine at the gym too. Thank you all for your prayers. I do love to come here and seek fellowship with you all. I do have 2 jobs and off time is a scarce commodity for me. I choose to share some of it with you, my on line family. My prayers go out to all of you who are asking for them and to those who are afraid to post thier requests here for all to read. May God continue to bless you and keep you.

I have not been here on the site since the day i posted this thread. I have been praying foir all my LBT friends and thier families. I am in the middle of packing up the apt. Harry and I are moving. It is only a local move. It is due to the land lord making a $70/mo jump in rent. I am still paying my surgeon and the hospital for my band so that big of a jump for my budget. We did find a brand new place for $130/mo LESS!!!! That my friends, is GOD's WORK!!! I am going to send out a prayer request for myself. I need support. I am banded. I have restriction. I am not losing any weight. I am also not exercising. I am not eating the way I should be. I am being a Band Failure. Please pray for me to get back on the road to weight loss and to find my way back to the gym on a DAILY basis. I have been terrified of getting on the scale. I KNOW in my heart and by my pants that I am gaining!!! HOW INSANE IS THAT!?!?!?!?!? Please I am begging you to pray for me. I know it is selfish to ask but I know I truely do need help.....Thank you for your support.

Vines you are one of the greats on here with words of wisdom beyond your years and a heart that overflows with love for others. Let us love you back by offering you whatever surpport that you need. If it truely is being left alone for a while, then so be it, but if you want love affection and support from us; I know that there would not be a person on this site who would not offer it to you. What is mine is yours. Sending you prayers for answers and love for support.

I think that if you had sucess witht he band the first time around until the complications developed you should condiser being re banded if it is an option you want to/ can afford to persue. I think it would be AWESOME to see some oneI know on the Biggest Loser" IT would give me an ever greater reason to watch tv and cheer on someone (and I know you are all behind me when I say this) that we love and admire. Penni, maybe eating protien bars for meal replacements would be an option for you as you travel. Maybe you could order glass of ice to pour your protien shakes over as others eat.. if it is for work that you travel try ordring a fish dish or the healtiest dish on the menu... try out the different cusines that offered in the differnt places you go. My biggest problem with eating out preband was that i wouldnt try new items. I knew what i would eat at each resturaunt. esp the fast food ones. I am sure you have looked into some of these options; I hope I am offering you someithing new to consider. best of luck on your options. we wil all be praying for you.

yes it is possible to lose that much in a short amount of time ESP since you were just banded!!! enjoy this side of it it will start to taper off. start doing the good habits that you were told to do by your surgeon and you will do fine. dont start eating mushies for two weeks post op then another week before you progress to solids.. take you time... food will still be there when you get to the solid food stage again. ( i had a feeling that all solid food would disspear off the face of the planet before I could eat them again). Keep up the GREAT WORK!!! Congrats on being banded!

OH OH OH SIGN ME UP!!! I LOVE GETTING LITTLE PACKAGES OF ENCOURAGEMENT IN THE MAIL!!!! I LOVE the 4th of July.. It is also my baby kitty Mickey's 1st birthday this year.. I am a SECERT SAM!!!!! Being Partiotic is big in my family. As my grand father was in the navy and my father and step father were both in the army and my bf was a marine. Love em all!!! GO USA!!!

the reason the surgeons dont want us drinking with our meals is that the liquid flows directly out of our little pouches creathed by being BANDED, into our other "natural" stomach and takes some of the food with it. thus leaving more room in your pouch/ new stomach for food. Which is defeating the purpose of having the BAND in the first place. I drink drink drink until about 30 before my meal time and then nothing with and nothing for about an hour after....makes it hard if you eat something salty and then want to drink more but do your very best to not drink with meals. I too had a hard time with this thinking myself being thirsty.. and I decided that if i felt as thought I couldn't go with out drinking with my meal because I was thirsty I would have a drink and then push my meal time back 1/2 hour...:hungry: this helped me decide if I was hungry or just thristy. I have even gone to the extreme of taking my plate into the bathroom and eating on the edge of my tub so as to avoid being able to easily get a drink... :faint: sounds warped; but it worked. I did feel full longer as they promise in the pre op meetings. :clap2: best of luck to all of us with this issue.

beautifultina replied to DeLarla's topic in The Lounge

slouching around the house in a too big for me tank top that is a part of the matching pj set that i was too lazy to put the bottoms on no bra the puppies are playing freely in the yard panties are size 9 Hanes Her Way french cut white cotton panties.... getting ready to go senoir sitting today...As opposed to baby sitting...so I will be showered and dressed in white cotton bra and a fresh pair of HRW cotton french cut panties...gotta love those multi packs of panties... BF says with as thin as the material is for ladies undies he doesn't understand why we bother with them...I would feel (and BE) literately naked with out them is what I tell him... here is an odd ball NSV I tried on BF's udnerwear and HIS were too big for me... OMG!!! THough I was going to wear them all day just cause I could fit into them... FYI I have never worn another person's underwear before in my life and I was laughing so hard at my self for even trying his on that I almost fell into his dresser while putting them on. LOL

beautifultina replied to Kimber-lilly's topic in The Lounge

Pat, I am HAPPY to say I received your Gift on Monday April 17. It is recieved with Open arms to a very grateful bunny. Thank you so much for the thoughtfulness you put into putting my basket together. I tried yesterday to post but I sincerly couldn't find this thread. I took a picture of the wonderful contents of my basket and will try to post it. Pat was kind enough to send me a beautiful jeweled picture frame along with a set of leaf-shaped tea light candle holders and a wonderful smelling home interiors candle that smells of apples...yumm... and a great card that made me feel very special. Thank you Pat. I love it all! I really hope that my not being able to find the thread until today has not hurt your feelings or come across as ungrateful. If it has, I do apologize. It was not my intention to let you go unthanked. I really do love all the gifts you sent me. As far as who signed for it I am not aware of that. My apartment complex's office signs for packages for us and then calls us when they "remember" to. I have caleed the office and they apoloized to me for not calling me sooner. I am sorry that I hurt your feelings Pat. If it is any consulation I looked and didn't see that my secret bunny recieved her gift het either. Hope she did and that she liked them. They were mailed to OH.

ok its the 19th of April and that can only mean one thing.....:director: 129 days until VEGAS BASH 2006!!!!! Its cool Lisa about already being booked for this year..I will start looking for a hotel near your home.. any suggestions.... I am so very excited... I told my bf about it and he said its cool. So the Piggy bank is filling up and the more I put in it the more excited I feel about getting on the plane and giving all my LBT friends a hug.:hug: I can hardly wait!!! I think I will burst into flames before the Bash!! :confused: THE EXCITEMENT here is UNCONTAINABLE!!!:lock1:

(((((((((((((((((((Lisa)))))))))))))))))))) Lisa, I think I can trust this forum enough to give you my phone number here and BEG you to call me..(775)-220-4928.... PM me your number I will call you!!! You are only a 45 min plane ride away!!! I have read this thread and actually cried (crocodile tears) with a few of the responses here. I hate to think of you suffering and hurting. It breaks my heart that someone I CARE about is hurting. If you need a friendly voice on the other end of the phone...call me!! So, know that when you are laying in bed next to your sleeping husband, that I am up here in Reno sitting next to my sleeping boyfriend wishing I could talk to someone too. I would love to share so much more with you. I was thinking about this last night as I got off work and came home to the boy friend already asleep in bed at 915. I sooo needed to talk to some one. Whenever I ask people at the support group meetings to exchange numbers I get the " I am doing GREAT with my band" line and no one wants to talk. No one in the surgeon's office knows what it is like to be fat so talking to the nurses there is like talking to a text book. They spew text book answers at me. So,with my best friend unavailable due to dealing with her transgender girl/boyfriend issues, I headed to the kitchen and decided to eat my dinner at 945. I ate a cereal bowl full of tortilla chips with salsa then proceeded to eat two all beef hotdogs (no bun) and then was still empty inside and ate two handfuls of wheat thins and a handful of lemon drops. I made myself quit eating and go to sleep with the tv on the timer. I woke up this morning with RANCID breath and an inate desire to keep up the old pattern. I made myself two scrambled eggs and two pieces of sourdough toast. I told myself that I would stop eating when I was FULL. I only fisnished the eggs and one piece of toast. I was very proud of myself...It is a very small victory to leave one piece of toast behind but I know it is a start. This thread is not about me but ,I am shareing what I know, which is me. I hope that in some small way it can help you all to know that others are going through it too. Again, Lisa, PLEASE Call me. I dont have all the answers but I do have a heart and I am willing to share it with you, as you have done so with yours with all of us here at LBT. I have no sisters, I have no husband, I have no children. I have two cats and a boy friend who is working on his own issues. I have love and friendship and support to offer you. Please call me.

lol i love to shop too and i have been at my current size for about 4 months and I am so ready to start dropping again.... I am glad that i didnt buy smaller clothes my tastes have changed and they way things fit me is different than i would have thought plus this way i get to wait for the next clothes swap to get smaller sizes for FREE!!! YEAH ME AND MY CHEAP FRUGAL ASS!! A fellow lap bander sent me some of her clothes that didnt fit her any more and I have felt like a princess ever since in all the AWESOME clothes that she mailed to me.. man this lady has GREAT TASTE in clothes!! ( thank you again ... you know who you are)

what does it mean to be in TOPS????

We meet every third thursday at 6 pm at Washoe Medical Center SOUTH the next meeting is Thrusday March 20. you can PM me if you want to kmow more.