 Content Count

56

Joined

Last visited
I am breaking up with food! While we used to be a great nurturing couple,the relationship is now co-dependant and unhealthy. I have now become an obsessed partner. Its gotten to the point where I simply stay home with "food" and eat in front of the tv than go out with friends. Its time to stop throwing old food wrappers out of the car window (before my husband sees them). Enough!
I am a professional woman who has gone from a size 10 to 18+ since 2006. And rising! I was looking into a gastric balloon for a six month springboard - but my surgeon strongly suggestion the lap band. I am going to be banded on March 26.
I am Extremely nervous that I am doing something permanent to my body that may have serious ramifications when I should have will power. But overeating also has serious ramifications (as I huff and puff up the stairs). I don't have that willpower and if I keep binging my bmi will skyrocket.
While I am looking to lose 60 pounds, I understand thatthose banded with a lower bmi lose more slowly. I could really use friends who understand.

Weight on Day of Surgery:
Surgery Status:
Pre Surgery
First Dr. Visit:
04/09/2014
Surgery Funding:
Self Paid
enuf's Bariatric Surgeon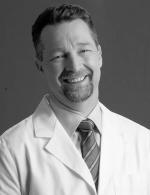 1413 Hurontario Street
Mississauga, Ontario L5G 3H5
Canada