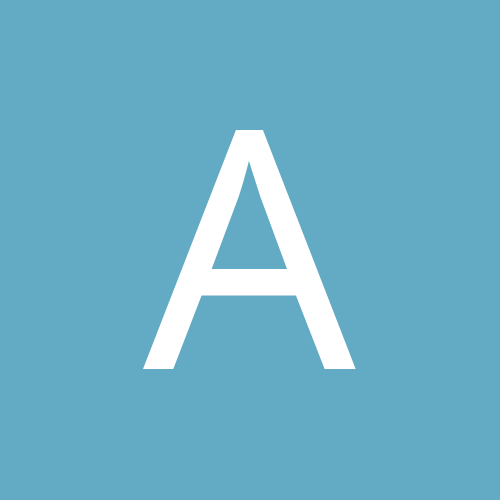 Ashbeaux
Gastric Sleeve Patients
Content Count

28

Joined

Last visited
Everything posted by Ashbeaux
I don't really see any harm in it, I would just try not to fall into the "Last Meal Syndrome" and eat like crazy on Monday and Tuesday.

Ahh this just gave me some hope. I have my surgery on Wednesday the 23rd and I haven't yet seen any stories about it going so easy. Congratulations!

I've been told by many that it isn't always about the weight. Do you measure your self? You might just be stalling a little, having an increase in lean body mass and loss of body fat.

Hi everybody, my surgery is scheduled for May 23rd., in Houston, TX by Dr. Yu. I was originally set for April 11th. but after I arrived and got prepped for surgery I found out I had a UTI that I had no symptoms of so I had to go home, take antibiotics, and reschedule. At the time I was devasted and felt like maybe it wasn't meant to happen, but now I'm ready to go again. I get the pleasure of doing the 2 week liquid pre-op diet all over again... YAY! The first 4-5 days were the worst but after that it was pretty easy. Good luck to everybody else and update!

I was very crushed when he showed me the lab report, and I just couldn't understand how it could prevent me from having surgery if I wasn't even aware of it. He said if it had came back a mild case he might do it but there were too many risks involved. I'm okay today though and thankful that he made that choice. No I won't have to resart the 2 week liquid diet, he told me I could eat just to try to make it as healthy as possible so I don't regain any weight and when I have a date set I can go liquid a few days before.

Well I got there and was all prepared for surgeryhad my IV and everything, then my urine analysis came back positive for a UTI. So Dr. Yu was to worried to do my surgery with me having an infection. So I'm taking antibiotics and I have to reschedule.

Dr. Sherman Yu is doing my surgery tomorrow (April 11th.).

Best of Luck to you too!!!

I'm only on day 3 of my 2 week liquid pre-op diet and I keep getting nauseous and dry heaves. Has anybody else experienced this? Can you do anything to fix it?

I was very dizzy on day 2 and 3, today is number 5 and I'm feeling better than yesterday. Hopefully it continues this well. I hope you start feeling better!

Oooh I had a headache too, I think I'm missing Dr. Pepper though. I'm supposed to drink 4-5 shakes a day and get atleast 80g of protein, my shakes (GNC Lean Shake 25) have 25g each so I've just been drinking 4.

Well today is day 4 and I'm feeling a lot better today... so far. Maybe I'm getting used to it? I hope you feel better too!

Hi everybody, I'm having my surgery April 11th. in Houston by Dr. Yu. I'm on a 2 week liquid diet and I have to drink atleast 3 shakes a day. My nerves have really kicked in these past 2 days and I have to keep telling myself that I'm going to be ok and that this is for the best. Best wishes for everybody else!

Mine is April 11th. and they told me 10 p.m.