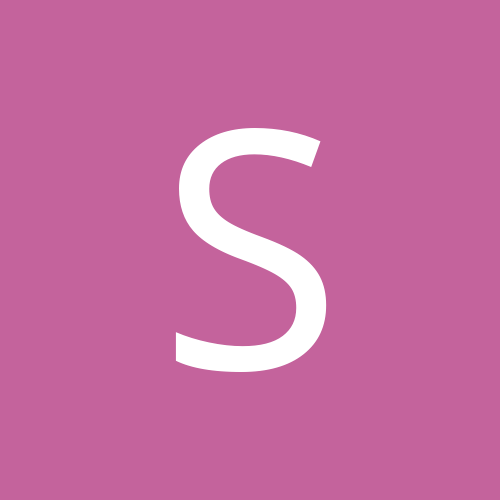 Sherrischeffler
Gastric Bypass Patients
Content Count

415

Joined

Last visited
Everything posted by Sherrischeffler
Tell them you have stomach ulcers& can't eat certain foods anymore

Gallbladder for an excuse is good until it goes which usually happens after weight loss surgery

Have you consulted a dr about gastric bypass?

I just looked on amazon they have spanx tummy control for women in a 3 x , check them out . From what I understand they are excellent.

You can look on amazon for surgical binders which usually are very thin & possibly try that.

Have you had weight loss surgery yet?

Have you tried spanx? Possibly order them online if unavailable in your size in store

Eat more get I up some long enough to get approval tell dr your a stress eater onnext visit

Supergirl88 do the surgery & stop thinking negatively it's gonna be fine having a child has more complications , just give ur Delaware couple wks yo recover & font lift anything.. follow Drs instructions all the way.

Almost 6 yrs post op & same thing here so I'd say it's normal

Happy for husband finally supportive if this, unhappy with ur Dr & no pain meds, Wow but don't take ibuprofen it can cause ulcers & ya don't want them. Possibly try slowly walking & when finally getting a bowel movements you should feel better .

Congratulations & welcome to losers bench.. new beginnings ahead.

Good luck tomorrow, it's what's best for your long term health & children but do it for you mainly.im glad ur friend is helping you. Also hoping your husband doesn't work at same hospital & try stopping surgery..everything will work out & get surgery done & within several days you'll notice a difference..

I feel it there also plus I feel my hip bones a lot my jeans fit exactly on top , not sure why it feels like outside my skin but it's a nice feeling to have jeans I feel comfortable wearing.

If ya wanna chat I'm in fb as Sherri landers Scheffler

If you like look me up on fb @ Sherri landers Scheffler

Do what's best for your health & happiness, good luck during surgery & recovery. Once weight starts coming off your happiness will start to return, we if us have been there this surgery sounds like what you need do go for it & im praying your spouse understands it's about you & your future healthy life , being that he's so much older just tell him not only did you make this decision for you but for your children's future. At his age anything is possible & your children need a healthy parent around & if he doesn't see it that way maybe he needs counseling on several levels... keep us posted

Oh excuse me Missouri-Lee's Summit I accidentally put 3013 but meant to put 2013 but keep smart comments to yourself.

I'm actually a country girl & have 47 acre farm & that's what ppl call me

Have a friend take you to hospital or1of your children if they drive if those aren't possible take UBER.. although you are married to him you can put on medical papers that he isn't to know anything about procedure but still possibly take you but I'd try &make arrangements for a friend to take you & check on you first few days while children are in school.,

I'm bypass would never have considered band & my surgeon said in 3013 they were considering taking them off market due to slippage.

I'm 5 1/2 yrs post op & still having major issues with gurgling when drinking or eating but always wait 45 mins either way... I'm baffled.