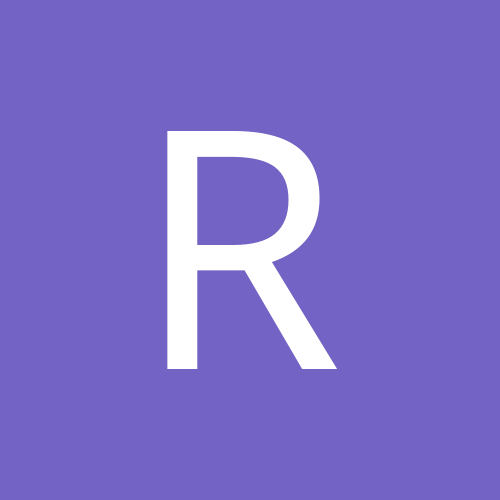 Content Count

53

Joined

Last visited
Everything posted by Rdy4Change
I start the morning with 16 oz of water. Then, I have my protein shake. I have lunch, dinner, and at least a couple days of snacks. I purchased a really great recipe book with high protein options. A couple of my favorites are bell pepper nachos and tofu tacos. The biggest help is that I marinate enough for two or three family dinners and freeze the extra. This lets me take a break from planning during the week. My go to snack in a hurry is a Chobani 60 calories yogurt that has 11 grams of protein. I add some Granola and fruit, and this is a very filling and healthy option for me. I still have restriction, and that helps to keep me in check. This week, I am 6 months out and will need to push up my calories and protein intake.

Tomorrow, it'll be five months since my surgery. I can share that the first two months were the hardest. I now find myself eating intuitively. The only food that I avoid is bread. My weight loss has slowed down, but continues to steadily decrease. On my surgery date, I was at 229 pounds. I currently weigh 173. The biggest change is that my knees and back are no longer in pain. I am able to work out without any issues. The only down side is that I have begun to lose my hair in clumps. While this has been frustrating, I am so thankful for this surgery. I feel so much more comfortable in my own skin! I hope all my February surgery pals are having a positive journey as well!

This biggest challenge in the post-op process hit me this week. Work was so busy with presentations, I didn't have time to follow my nutrition schedule. Barely ended each day with my protein shakes, only one meal instead of two, and no where near my water goal. A couple of times felt so overwhelmed, knowing that I was not taking care of my needs.

I had my sleeve on the 8th and have been doing well this last week. The only medication I have an issue with is the multivitamin/horse pill 🤣

Agree with DebbieDoo on this. Previously, I had colon cancer and ended up developing ileus (bowel not working). I wasn't walking as much as I should have been. The treatment when I was hospitalized was very painful. After the sleeve, this was a big fear for me and I was walking laps every time I got the chance. When I go to refill my water I walk three or four times around the house. Also, make sure to take the docusate (stool softener).

I found an article about a woman with similar weight and issues I have in Health magazine. I read that multiple times, and thought about it during pre-op at the hospital. It really helped to change my thinking from this is an elective surgery to this is a necessary surgery. Sending positive thoughts for your surgery!

Has my sleeve on 2/8 and doing okay so far. The first couple of days were the most challenging. My energy level really dips toward the end of the day. Very light walking only. Has anyone started exercising yet? I'm pretty apprehensive about getting started.

Wishing you all the best! The first day was definitely the worse for me, the next day was so much better! Rooting for you!

Had my sleeve on 2/8 and it went well. Very low energy, but aside from that doing well. I did have a lot of nausea and dry heaves the first day, the nurse told me to up frequency of nausea meds and no problem since.

My sleeve was on the 8th as well!

Anyone have the surgery yet? I'm so nervous about after surgery.

Hi everyone! I'm scheduled for a gastric sleeve on February 8th. Excited and nervous at the same time.