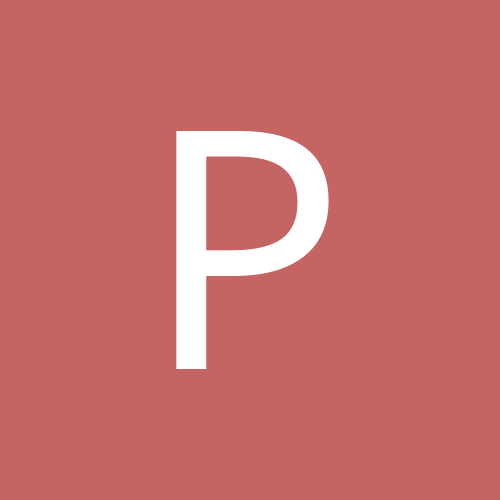 pmorgan315
Gastric Sleeve Patients
Content Count

20

Joined

Last visited
Everything posted by pmorgan315
ONE YEAR LATER… my surgery for gastric sleeve was on May 26, 2021… I have lost 90 pounds and still hope to lose about 20 pounds but I feel great. I started at 268 and wearing 2xl and size 20 pants and XL tops. They were all snug. I am now wearing 12-14 (size L) bottoms and M tops. I carry most of my weight from the waist down. My surgery and recovery was not bad at all. I immediately began walking and am back up to walking/jogging 3-4 miles several times a week. I also do reformer Pilates four times a week. That has been a game changer for me. I have had NO reflux and no other issues since surgery. For that I am most thankful. I don't get hungry and minimal cravings. I don't really eat a lot of dairy since surgery. It may be the only adverse outcome from surgery. I am looking forward to the warmer months so I can benefit from the fresh fruit and veggies that are available. This surgery was a game changer for me. I am so glad I did it and am thankful for my surgical team and my husband for his amazing support. I am considering doing some skin removal but maybe not for another year to see where we are then. The first photo is from the first day of my two week liquid diet before surgery and a photo taken last month. The other four are a series of photos one of my coworkers took over the past year - date stamped. Wishing all of you a happy 1 year anniversary! Hope we can all continue to give as many success stories a year from now!!!

It is absolutely not too late. You just have to break up with your bad food choices. I recommend you make an appointment with a nutritionist and discuss where your weaknesses are and get her to help design an eating plan for you! You may also want to find a licensed therapist and work through some of those issues that are life long. We all have them and mental health has a huge part to play in this. in the meantime, be kind to yourself and forgive yourself. This is not always easy and finding the balance between old and new is not easy to navigate alone. Find your support system and surround yourself with those who will help you! Wishing you luck! I feel you absolutely can turn this around!

Surgery was May 26th. Down 69 pounds and have lost 52 inches on my body. Down from a tight size 20 to a 14. I am walking/running and doing reformer Pilates for strength. I sometimes still wake up and am convinced I gained it all back overnight. I think it will be a while before my mind realizes this is permanent!!! Still not hungry and no cravings so sometimes it makes it hard for me to figure out what to eat. Thankful that I have had no negative side effects and that I am getting g healthier everyday!

Oikos Triple zero yogurt - 15 grams of protein, P3 protein pack snacks - they have about 12 to 15 grams of protein, grilled shrimp and green beans, protein bars - typically about 12 grams of protein, and cheese with crackers. When I am working out I carry the Gatorade zero with protein.

So my surgery was on May 26th but I am following those posts about both May and June surgeries. As of today I am down a total of 65 pounds and have lost a total of 45 inches all over. I am down from a Size 20 pant (that fit tight) to 14 and 16 pants! I now have the stamina to walk and run and am now doing reformer Pilates three days a week. As far as food, I am still not hungry and do not have cravings. However, that creates its own challenges as it makes it hard for me to motivate to eat or to figure out what to eat. As we all know we have to eat in order to lose. I have gotten to the point where I now have my staple "go to" foods always on hand! I get so much inspiration from reading everyone's posts!

700 to 1000 but typically closer to the 700

Yes!!! My big learning curve involved leaving food on the plate. Even when measuring out portions I found myself wanting to finish what was on my plate. Twice I had that same sensation and have since recognized that even my 2 Oz of protein, 1 Oz of veggies and 1 Oz of carbs was more than I could eat. Now I smile at the victory or recognizing when to stop! 🥰

Absolutely agree! I find it liberating to be able to eat what I need to and be done!

My surgery was 5/26. Overall I feel I am doing great. My recovery from surgery was with no issue but I did hit a 3 week stall. It was in week 3 and it lasted a little over 3 weeks. However, in the past week weight is dropping. I struggled to get in enough protein and fluid for a while. I am now comfortably getting my protein and water in and exercising without issue. I am like you as far as food. I often don't get to my vegetables because I am full after eating my protein portion. I also am never hungry and have to make myself eat because of that. As of today I am down 38 pounds and was told at my surgeons office last week that I am doing great. More than anything, I feel so much better than before and am sleeping better than I have in years!!! So thankful!

I was able to graduate from puréed to soft foods today. My program allows for 3 saltines in the soft food period. I am excited about that as it will be nice with tuna or chicken salad!

Yes. In the first two weeks after surgery I noticed the same thing. I found myself thinking about "wanting" certain foods but physically have NO desire to eat it. I honestly have not had a hunger pain since before surgery. I also see some foods and have no desire to even want them. I would imagine it's a pretty common thing.

Just checking in. On Wednesday it will be four weeks post surgery. For the last week to ten days I have been in the "stall". I have just plugged along through the two weeks of puréed food and look forward to shifting to soft food on Wednesday. I can tell my stamina is returning and am comfortable with the loss of weight so far. The scale dropped a pound yesterday so I am hopeful that the stall may be shifting to loss again! 29 pounds gone is still great even with the pause! So far I have not had any foods disagree with me. I also have not had any nausea or feelings of food being stuck in my throat. For all of this I am thankful!

Yes. Focus on the non-scale victories. Do your measurements weekly and you will still see progress even with no movement on the scale. I am in a week three plateau and just won't let it get me down.

I had surgery on 5/26. I just had my first post op appointment with my surgeon. I have not been able to reach the recommended protein or fluid amounts since surgery. My energy level has been very low as well. They told me that is normal and that as I move to more and more real food options that will continue to increase and my energy will as well. They took me off all vitamins and other meds after surgery but told me to resume those and that will help too. I also read somewhere that it can take up to five weeks to really get energy back. So I recommend you listen to your body. Rest when it's tired and be active when it allows you. Hope you turn the corner soon!

This!!! The pre-op liquid diet was boring but I was not hungry at all. Additionally, I have not been hungry in the two weeks since surgery. I do have thoughts about certain foods but interestingly it stops there. Where I used to think about something and would then crave it, now there is no craving and no hunger. I am so excited to be on this side of the process and now look forward to exploring with healthier options in the weeks ahead!

I had gastric sleeve on May 26th. My surgeon repaired a hernia that I didn't even know I had. I did not find any issue during recovery from the surgery. I was tender in my upper abdomen and had IV pain meds and anti-nausea meds in the hospital. Have not needed any since being home. I found at a week out that I felt back to normal - however my energy level is still low. My surgeon took me off my vitamins, iron supplements and Vitamin D for a bit to keep from having bouts of nausea which I hear can happen. Wishing you all the luck in recovery astern your procedure!

Had my gastric sleeve surgery on Wednesday, May 26th at 8:00 am. I was bumped up from 2nd surgery to 1st. All went well. I stayed one night was discharged around noon on Thursday. Doctor found I had a hiatal hernia I never knew about and repaired it during surgery. The biggest challenge for me is getting the volume of fluids in. When I take sips I get a painful sensation much like a gas pain that goes away very quickly. Did anyone else have this? If so, how long did it last?

Gastric Sleeve surgery tomorrow, May 26th! Not nervous but just ready to be on the other side of this! The two weeks prep has not been difficult at all. It has been boring but I have not been hungry the entire time. Had my Pre-op Testing and I report tomorrow morning at 6:30 am! Any positive vibes, well wishes or prayers you want to send my way I will gladly accept! Goals: get through any initial pain and discomfort by walking as often as I am allowed, get through the two weeks of liquid and then puréed food week while increasing physical activity as allowed.

Awesome! I am not nervous but so ready to be on the other side. I am not sure if I have lost any weight but have been on the "full liquid" diet religiously for the past week. Tomorrow I will start the clear liquid so it will be a small adjustment. I have found the Premier Protein Water is a great clear source of protein - I am not a huge fan of shakes. Do you have a brand of shakes/protein water that you like better than others? It is nice to connect with someone who will be tackling surgery the same day as I will!

New here! Scheduled for Gastric Sleeve on May 26th... am six days into the first week of liquid diet... so far so good. Looking forward to connecting to others - especially when challenges arise!