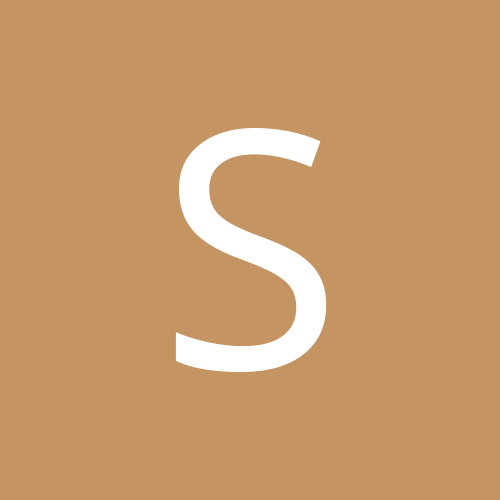 SLCxn
Gastric Bypass Patients
Content Count

17

Joined

Last visited
Everything posted by SLCxn
I had my surgery March 2019. When I got home from the hospital I could barely choke down 2 oz of water or protein and my doctors office would yell at me during check in calls because I wasn't being "compliant." I cried so many times in that first week and wondered why I purposefully did this to myself. By the next week, I was a new person. Most of the pain subsided and even though it was still an effort to get the water and protein down, I was doing it and feeling much, much better. Each day/week got better. Sometimes there were setbacks but mostly good days. Learning to eat again was a challenge then and is still a challenge now. One year post op I was down 115 lbs and beyond my goal weight. My whole life has changed. My health and numbers are really good and I would go through all that again without a doubt. You took such an amazing step having the surgery and you will get through this and you will be glad you did. Hang in there and keep us posted on your progress.

That's awesome progress. I'm right behind you. My surgery was March 4th. I feel the same as you. I struggle some days but don't regret the surgery for one minute. I feel for the first time that I am living my best life. I too though worry about regain. I guess we just have to have faith in ourselves. Keep up the good work!

I am a couple days away from 4 months post op. Best thing I have ever done for myself. The changes physically, mentally and in my health in 4 short months is nothing short of amazing. I wish you all the best and a quick healing. There will be some tough spots but keep looking ahead. It will all pass. Keep us posted!

I am ok. My recovery was excellent. I felt great at the week mark. I had trouble getting all my liquids down too. They moved me from purée to soft foods and unfortunately, I broke my no-vomit streak 🤢. So I've been scaled back to purée for another couple days. Weight loss was good and then stalled at the 3 week mark but it's kicking back up, slowly (very slowly) but surely. I had to laugh when you talk about crying. My pre op nurse has bypass and she held my hand and confirmed my decision and told me how my whole life was about to change and a balled like a 5 year old. My husband was laughing. But all in all, great decision. And hats off to you - 3 days post op and back to work! You're a better woman than me! Keep me posted on your status and feel good!

I feel you. My surgery was 3/4 and I was terrified. I was so happy that they whisked me in and put me out before I had a chance to freak out. Lol. How are you feeling?

Claricey, My surgery was 3/4 and up until yesterday I didn't have a solid stool. Of course if you have other symptoms certainly call your surgeon. As for the gain, I was 10lbs up and didn't start losing until about the week mark. That's normal. Hope you're feeling well otherwise.

Glad you went to the ER. Hope you are feeling better soon.

How exciting! Best of luck!

MAL - my surgeon gave me a list. The best on so far that I like is Ensure Max Protein. That's the only Ensure on this list because the others have a lot of sugar. Max is 1 gram of sugar and 30 grams of protein. I am 4 days post op and the Max is going down pretty good. As for vitamins I splurged on the Bariatric advantage. They don't taste as bad as some and I really want to avoid vomiting where I can. Downside: you have to take 2 a day and they are expensive. I wish you all the best for a comfortable recovery.

Cher, so far so good. Still in the Hospital but being discharged in a couple hours. No issues so far. Gas pain isn't as bad as I though. Pain in general is not as bad as I imagined but I am on serious nerve block drugs so I'll report back when they wear off! 😁. Now I move on to the changing my whole mindset portion of this adventure. Feeling a little nervous about that but I know it's just me being over anxious.

I'm so sorry you had to go through that. Wishing you a speedy recovery.

Thank you. It did. Lots oh gas pain but other than that I'm doing pretty good.

I check in tomorrow at 11 am. Very nervous but so very excited. I just took my "before" pictures. 😁 Wishing everyone well on their procedures and a speedy recovery.

Nerves are starting to set in for me. Wishing you all the best and a speedy recovery.

I'm with ya'! I am March 4th too. Moved up from March 11th. Wishing you best of luck!!