Content Count

17

Joined

Last visited
About leenie625
Rank

Novice


Birthday

January 8
About Me
Biography

About to embark on the greatest challenge of my life, and I'm EXCITED!!! See My Story for details!!

Gender
Interests

gardening, crochet, love the beach

Occupation
City
State
Zip Code
I have been obese since childhood. At age 8, I found a photo of myself with a note on the back in my mother's hand, "Isn't she fat". I was devasted that my own mother would call me fat!

Even though I was overweight, I was quite athletic. I rode my bicycle everywhere I went, played all the same games that my siblings (5) and friends played, was first string on my school's basketball and volleyball teams, and I ate the same meals that all my thin siblings ate. But I was the fat one.

My weight has yo-yo'd all my life. I have lost as much as 105 pounds, and gained almost all of it back again. So humiliating, and I'd beat myself up over and over again for my lack of discipline. I'm sure, over the course of my lifetime, I have probably lost, literally, a ton of weight.

Even with all the extra weight I carry, I am rather healthy. I am not diabetic, Praise God, only mildly hypertensive, and I have cholestrol that my PCP would kill for, or so she tells me! But, the weight has taken it's toll on my spine, where I suffer from spondylolisthesis and severe lumbar stenosis in L4-L5 and L5-S1. These issues make it extremely difficult to have a good quality of life, with extreme pain being overwhelming at times, having to walk with a cane because I have no balance, and I cannot stand still for more than a couple of minutes, without having to sit down. Not because I'm winded but because my spine cannot support me. The extra weight compounds this dramatically. My pain specialist, 2 orthopaedic surgeons, and a neurosurgeon have all told me I must have back surgery, but not until I lose weight. Each one of these physcians has recommended weight loss surgery to me.

I originally started working through the bariatric surgery requirements of my insurance company back in October of 2013. In December same year, I put those steps on hold, as I had begun following a Paleo lifestyle, and was having success at weight loss. However, as I have done in the past, I would find myself with a week ahead of me where I had not planned, so the correct eating went out the window. I decided I could not do this by myself any longer, and I needed a tool to help me stay on track.

I contacted my case manager with my insurance company and asked if I could resume the protocol. She agreed, as she knew my history of back problems and the need for back surgery. I attended my bariatric seminar with my insurance company's center of excellence closest to my home on May 10, 2014. Since most of the protocol had been fulfilled (6 months of supervised dieting with a physician, 5 years weight history, etc.) I was able to go right into the bariatric surgeon's protocol. I am scheduled for surgery on August 21, 2014. I'm very excited, and anxious to get started on my new life.

I'm looking forward to this community. It takes a village!!

Surgery Status:
Pre Surgery
First Dr. Visit:
05/10/2014
Surgery Funding:
Insurance
Insurance Outcome:
1st Letter Approval
leenie625's Bariatric Surgeon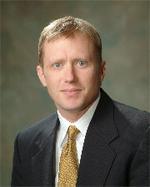 The Bariatric Center Of Kansas City
23401 Prairie Star Pkwy
Suite 300
Lenexa, Kansas 66227