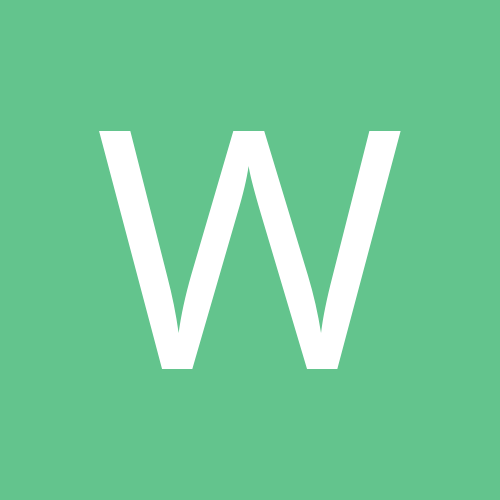 Wisconsin_Gal
LAP-BAND Patients
Content Count

163

Joined

Last visited
Everything posted by Wisconsin_Gal
@Circlesis Sleeve to DS in 2013.

Pros: it works, like seriously work. Cons: I'm probably a more extreme case, but the amount of RANK gas and stool that had never been anything other than runny, becoming immediately intolerant to lactose, garlic, onions, green peppers, broccoli, cabbage and other gas producing foods... it means I avoid dating, sex, working out in publics, or joining large groups. I have even **** myself a few times for too taking too long to run to bathroom. All the poop drains me physically, no energy. The gas is depressing. I have never had lower self esteem. (Damn good thing I have so much that I can hardly afford the self esteem loss, but this would be something concerning for anyone prone to depression and less self esteem) . I came home crying for a few hours after my coworker joked with me that some of the cleaning staff mentioned the smell in the work bathrooms. Wonder who it is, they said gossiping.... FOR ME, this was not worth it. Vsg alone worked and got me 80% there. To the point I am looking to get it reversed. It was life limiting to an extended that was unacceptable to me. Don't feel bad for me! I really do think I am on the extreme side and my complaints.

Prepare for the worst diarrhea and gas ever. For life.

Hi all, Anyone out there from Wisconsin? Aimee

All, I need a bit more accountability now that I am chewing! I am doing this because of what I have eaten today. Hope to do this daily or every other day! Pre-Op start weight: 276.4 LOG START: 14 days post op Phase: Mushies Phase Start weight: 258.4 Today: Day 14 post op Breakfast: 1/2 Scrambled Egg 1 tsp gravy 1/4 small sausage patty Observations: sausage patty too hard to mush by chewing Snack: 16 oz apple juice over 6 hrs Lunch: 2 Tbsp of Ruby Tuesday's white Cheddar Potatoes 3/4 of one slice of southwest quesadilla Snack: the rest of the potatoes and quesadilla Snack: 3 tiny bites of hubbies McDouble Driving drink: 16 oz hot chocolate (drank over 4 hrs) Dinner: 1/4 cup potatoes 1 oz roast Water throughout the day. End of Day Observation: while my stomach did not rebel, this is not how I want to eat and am mentally disappointed despite these being small amounts. These are not healthy and physically it did not feel good- and I am not talking about my stomach either. I will cut myself a bit of slack since it was 2 days of non-stop traveling, but now that I am back home it is back on track!

Kara, I am back to lurking. I haven't had a lot to say lately. I live close to Platteville, WI and I had my surgery done in Dominican Republic late December 09. To date I have lost 40 lbs If you would like someone to talk to, I would welcome the opportunity to help out a fellow sleever-to-be.

Still losing.... Look at signature...

Post Op day Fat(g). Carbs(g). Prot(g). KCals 25.99. 25.1. 64.81. 613 Brunch ??* 2*servings*Egg Beaters - Original * 1*serving*Lactose sugar free Light chocolate shake * 1*serving*Monterey Jack & Jalapeno cheese * 1*serving*Veggie Breakfast Sausage Patties dinner ?* 1/4*serving*Crock Pot Classics Beef Pot Roast * 1/4 cup White Rice (Long-Grain, Cooked) Snacks / Other * 1/2*serving*Homemade Ice Cream ??* 1*servings*Lactose Sugar Free Light Chocolate Shake Today's Observation: I had another eating too fast episode, but I am learning!

Wisconsin_Gal replied to Tiffykins's topic in The Lounge

Oh boy... Here are a few: 1) I hate being married. I made a mistake and married a "best friend" and not really a husband. Chancie, I met my great guy over the internet too. Make SURE there is chemistry! 2) I hate my 3 stepchildren. Actually, I am not sure it is them. - think I just hate having children! 3) I am VERY selfish and don't like to share with those closest to me. Easier for me to share with strangers. 4) I hate owning a home ( does anyone else see a trend? I think I am a commitment-phobic) 5) Sex is a bore. I had more fun when I was alone and didn't really know what it was all about. 6) I *think* I liked it better when I was alone but am too scared to go back (plus, I love my hubby despite all my gripes!) Ok, those are my biggies!

What am I going to do after I lose all my weight... Hmm 1) Shop for some cute, trendy and tight clothes. Ok, maybe just try them out at the store, but y'all get my drift. 2) Way personal: enjoy missionary and still be able to breathe. 3) Enjoy traveling in an airplane more. 4) I want to hike the Bright Angel Trail at the Grand Canyon. Not because I really want to, but because I remember a very embarrassing event that happened there where I only went a really short way and it took me forever to get back up and I thought someone was going to have to call a helicopter to get me out! Doing this will hopefully replace that memory. 5) Start taking more pictures with me in them. That's all I can think for now.

So apparently I am an idiot. I thought I could finish off that pizza and even though my body was saying "hey, we are getting full here"... My head is going "well, finish what you have in your hand". Needless to say, I threw up my pizza. I hated the experience but man, I love my sleeve for making me accountable for my stupidity!

Today's Observation: I think that stuff about the nerve endings in the stomach coming alive a few weeks after surgery are true. Or else, I am finally eating less carbs! LOL.. I have been very full the past two days. My morning meal totally rocks and is VERY heavy and satisfactory. lunch was a joke. I got the meal and then pretty much picked at it because I was full almost right away. And dinner... LOL... I was actually planning on eating a whole slice, but I couldn't. I sliced my one piece into 3 parts and couldn't eat all of it! Yeah! I am adding the two Snacks for later tonight... I need the extra Protein and the knowledge that I am getting a few more "treats" tonight... Now, if I could just stop eating real food and go to mushies or soft foods... I think I completely skipped mushed and soft foods... agh. :frown1:.. I am looking forward to my leftovers (today's lunch) tomorrow and probably tomorrow night, too! Later everyone... Fat(g) Carbs(g) Prot(g) KCals 34.95 39.79 70.48 753 Breakfast (Aimee's String Burrito) 1 large Egg omelet or Scrambled Egg with cheese 1 serving Light String Cheese 1 serving Whole Wheat Low Carb Flour Tortilla Lunch (Pollo Asado from my local mex restaurant) 0.125 California Avocados 1/2 serving Pollo Asado 0.075 serving Refriend Beans-full fat 1/3 10 chip serving Tortilla Corn chips Dinner (Part of my stepson's birthday dinner) 0.3 serving Taco Orginal Crust pizza (Large) Snacks / Other (to help me boost protein) 2 servings Lactose sugar free Light chocolate shake

Total Calories: 891 Fat: 45.60 Carbs: 73.91 Prot: 53.69 Breakfast ??* 1 large Egg omelet or Scrambled Egg with cheese * 1*serving*Light String Cheese * 1*serving*Whole Wheat Low Carb Flour Tortilla lunch * 0.125*serving*Diced Tomatoes & Green Chilies * 1*serving*Light String Cheese ??* 1*serving*Roast Beef Canned * 1*serving*Whole Wheat Low Carb Flour Tortilla dinner * 1*serving*Broccoli and Cheese * 1/4*serving*Lean Beef Stew meat * 0.02*serving*Mongolian Beef Seasoning Mix 1 piece White Cake with Icing (Home Recipe or Purchased) Snacks / Other * 1*serving*Homemade Ice Cream

Lauramomof3: The tortillas I eat are "Buena Vida Low Carb Whole Wheat Tortilla". They are the soft taco size (like 6" or 8") and the stats are: Cal:70 Fat:4 Carb:7 Fiber:3 Protein:4 I buy these at Wal-Mart. Are the ones you are talking about the bigger sized tortillas?

Tiff, I need to figure out how best to measure what I am drinking. I don't think I am getting it all in! As for eating pizza... yeah... I ate it, but I had heartburn from hell and I think I had a mighty sugar spike as I had to take a nap afterwards... for the tummy, it felt fine. I am not following the "Protein first" rule, from what I can see... and I think this is why I am getting way too many carbs in... I find myself hungry on days I eat too many carbs... I am trending that. I am going to try to do a "under 30" carb day tomorrow (consciously) instead of doing what I have been doing for the past few days and winging it... I am eating with my eyes as i find myself giving my hubby what I don't finish most evenings. I will try conscious eating first to ensure that I PLAN what I eat instead of winging it before I go all "starvation mode"... I probably just need to get those carbs under control, I think... Keep the suggestions/comments coming. This is why I am posting what I eat so someone can knock some sense into me if I go nuts... Pizza... that's just nuts, even though my tummy took it like a champ... lol

Oops, forgot to mention that I bought an ice cream maker... made some strawberry ice cream with splenda and it is about 108 calories, 5g carbs, 2g protein for 1/2 cup... I can up the protein in my next recipe... YUMMMMMY from what I sampled.

Lauramomof3: Are we supposed to check net carbs or just any ole carb? I have been doing ALL the carbs... Today: Day 25 post op Breakfast: 1 Scrambled Egg 1 Morningstar Veggie Sausage Lunch: 1 (small) slice pizza Snack: cheese and beef Jerky Dinner: 1/2c rice and 1pz chicken Water throughout the day. Cal: 1171 Carbs: 95 Prot: 71 End of Day Observation: Damn, I did not feel good today. I ate too much and ate crap. The pizza was SOOOO not worth it and is where all my calories came from! I promise to keep tracking what I eat as no matter how embarrased I get from eating crap, I need to be accountable and keep track of what I see on the scale. I am thinking that if on Monday things don't look good, I am reverting next week to a liquid diet. I feel that I am eating too much... ArGH!

Day 23 Post Op: Cal: 1300 Carbs: 94 Prot: 60 I made the mistake of eating a sub for lunch/dinner and THEN I lloked up the nutritiona lnfo. Today: Day 24 post op Cal: 861 Carbs: 66.5 Prot: 75.5 End of Day Observation: I actually ate very well today, but with 1 one yogurt and an apple juice, I screwed up my carbs!

I will tell you this, I had not had anything like foamies or anything until I had my pills whole. The ONLY time I have had any issues are when I take my pills and I was told to wait 21 days. If you haven't started mushies yet, definitely don't... If you decide to do it anyway, take small sips with you pill and wait a few mins in between each pill and see how it goes! Not pleasant!

I'll pipe in... Today it Day 23 Post Op. I started as follows: At Doc's office: 283 Today: 256.6 Total Loss to date: 26.4 Sometimes I sabotage my efforts it seems, but you have to take each day as a new day! Today was a good example for me. Had customers visiting at work today and thought I could go ahead and eat a sub. I split it into three parts and ate it all in between lunch and dinner... WAY too many carbs and WAY too many calories. I was very surprised and I should have planned better. Tomorrow, they are here again, so I am going to plan much better. Later everyone!

Yesterday, Day 21, I had 1 egg, 2 veggie patties for brunch and 1 oz beef tenderloin, 3 stuffed mushroom caps, some cheese and like a slice of summer sausage through the night. I also had a few sips of alcohol. It was my companies holiday party and I had a blast. We has some games too and I ran around like a crazy person and didn't hurt today. Still managed to stay under in Carbs, but didn't hit my Protein... Cal: 714 Carbs: 28.5 Prot: 41.75 Today: Day 22 post op scale Moved again! Yeah! Breakfast: 2 Scrambled Egg w/Cheese Snack: 40g Isopure Snack: 1 string cheese Lunch: chicken salad Snack: Crystal light Popsicle Dinner: 1 srv Stove Top Bake Water throughout the day. Cal: 867 Carbs: 32.5 Prot: 87.88 End of Day Observation: Felt like I ate A LOT today. Need to start working out tomorrow! Later everyone!

QUESTION: Is this post useful? This is sort of what I was looking for when I started researching and am hoping this is actually useful... If y'all think I have written enough, PLEASE let me know :-) Today: Day 20 post op Breakfast: 1 Scrambled Egg w/Cheese (6:45am) 1 Scrambled Egg w/Cheese (9:30 am) Snack: 1 Muscle Milk light Lunch: 1oz chicken Fajitas 1/2 - 6" Flour Tortilla 1/4c Rice 1/4c Refried Beans Snack: 1 Cookie 1 Sun chips Garden Salsa (1 only) Dinner: 1oz Chicken Fajitas 1/2 - 6" Flour Tortilla 1/4c Rice 1/4c Refried Beans Snack: 1 Muscle Milk light Water throughout the day. Cal: 848 Carbs: 60 (WAY too high.. Let's see what the scale says tomorrow) Prot: 65 End of Day Observation: Enjoyed lunch and dinner. I could have done without the tortilla and possible saved myself 24g of carbs, but hey, I enjoyed it... Next time, my fajitas will be naked!

I really like leftovers, ESPECIALLY restaurant left overs... Today me and my husband went to our favorite mexican joint and I ordered the lunch fajitas (chicken strips, onions, tomatoes & green peppers (hubby ate those), rice, refriend Beans, guac salad (hubby ate that) and 2 flour tortillas. I ate: * 2 chicken strips and a few slivers of onions and tomatoes * 1/2 6" tortilla * 2 small spoonfuls of rice * 2 small spoonfuls of refried beans I was full for about 6 hours. I had a repeat for dinner and it tasted YUMMY! I still have enough for about 2 more meals (at least of chicken and tortillas. That's awesome for $7.00. There are certain left overs I wouldn't like, but the above works awesome. I was going to order from the kid's menu, but they are usually fairly high in carbs so I, so far, have been avoiding them...