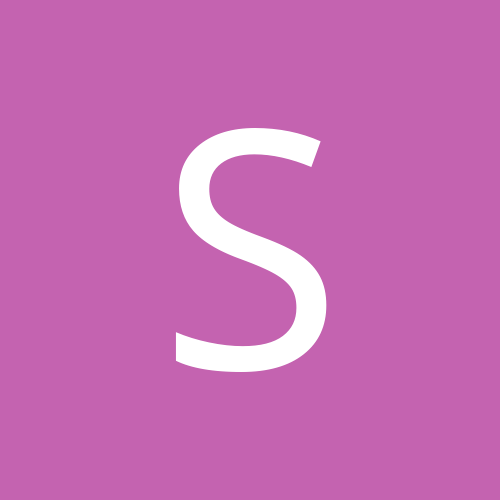 slimmingkazzy
LAP-BAND Patients
Content Count

18

Joined

Last visited
Everything posted by slimmingkazzy
Hi all I have not been on since 15th August! Shocking, so i have bookmarked this as a favourite again, my computer totally died and I lost everything..... sobs I will have to go back to the beginning of the thread and catch up on all the news, then will post again tonight LOL I am doing ok, have been staying the same the past two months to be honest and had lost restriction but not realised it.... Duh the brain takes awhile to catchup I am sure.... I had a small fill yesterday so at 8cc now. Full again LOL why did I take so long to get another fill! Anyway just to say hi, and talk with you all this evening maybe. Karen

Hi Brenna, Yay you, it is great to get that weightloss moving again, I find when ever my mind starts to say "I won't lose anymore, I'm a failure blah blah blah" it is usually because I have lost some or most restriction and am hungry again, go get a little fill and think "oh thats right this is what it does" LOL So I am not a failure after all. The fills are imperative though, I can imagine the hassle of going to Tga everytime you need a slight tweek to get you going again, a friend gets her's done in auckland by her surgeon, are you able to just get your fills in Auckland, or do you get them free with your surgeon in Tauranga? It would not hurt to transfer your file if you were happy to do that for convenience... I would love a get together sometime, there seems to be a few Aucklanders here, and I am happy to come that way for a weekend some time, maybe we could meet for Band practice LOL Sounds great even sharing food ideas for when we get stale would be good. Karen

Hi Merelou, How are you feeling generally, are you feeling restriction, I cannot eat foods like bread, Pasta, rice (well maybe 1 tablespoon) potato as they tend to get stuck, (yep just as well for me too LOL) It really sounds like you don;t have great restriction yet even though your band sounds pretty full? Just take it slowly though, just do .2cc rather than another whole 1cc in case it kicks in all of a sudden and bites you in the behind! I had a fill about 10 days ago, it has really kicked in now, but I have had a few regurgiutates and really need to do a liquid day or 2 to let the swelling from that go down. I reallt benefit from the Nutritionist and the Head doctor appointments, so take them, the head shrink ones are great and I am working on those issues that got me over weight in the first place, I lovvvvvve it! Being in control too. I have now lost 13kg and feeling fab, have 8cc in a 10cc band, 18 weeks out now, and nearly half way, only got good restriction the past fill or 2, it only lasts a few weeks until the fat pad on your stomach shrinks then need another fill, but hope I don;t need another for a while now. If anyone wants to talk on the weekend call me, love to chat 07 871 9931. Karen

I have added you all to my friends list so we can keep in touch even if our thread disappears! Now just a few questions for us all to answer: How long banded? How much lost? How much to go to get to goal? Banded by whom? How many CC in band and band size? What things do enjoy eating after banding? I will answer below Kazzy

Hay Bex I'm such a dork I did not read below that you are scheduled for August, feel free to email me and we can chat if you need someone to talk too - very excited for you!!! Kazzy

Hi there Bex, I was also banded by David Schroeder, I hope it all went well for you, love to hear how you are getting on! I am down 12.5kg in just over 4 months, nearly half way now, slow and steady and going great! Must log in here more, nice to chat Kiwi chat! Kazzy

:hungry: LOL this is me, I lost my little restriction can you find it for me! I'm sorry have not been back to the Kiwi thread for quite some time, but here I am, can I gatecrash back in on the party?!! Nice to see some more Kiwi banders, we will so have to have a get together, that would be great! All is going well here except my hunger is back, I have lost 6.5kg in just under 1 month, I go for my first fill on Wednesday and cannot wait to get rid of the cravings again.... Anyway welcome all, I will keep popping back in now I know we are all about, and to those about or soon to be banded, be great to have you on the Kiwi Losers Bench! Kazzy (Hamilton)

Glad to see we have our own little area, albeit not many posts yet! I was banded 20.3.07 so just new to it all, but feeling great. Still on liquids for another week then onto the much looked forward to mushie stage! Mashed potatoes has never sounded so good, with gravy! Kazzy

Hi there, I am about to start my assessments etc to see if I am eligible for the band (BMI says yes!!!) I am also on Effexor but only since Dec so am really just finding a total happiness again now, (other meds have not worked the past year) was wondering if you had heard if after weight loss then it helps depression lift and people go off their meds, of course everyone is different, but I know aside from some other issues that if I felt good about ME I'm sure life would be easier to deal with... Any thoughts?