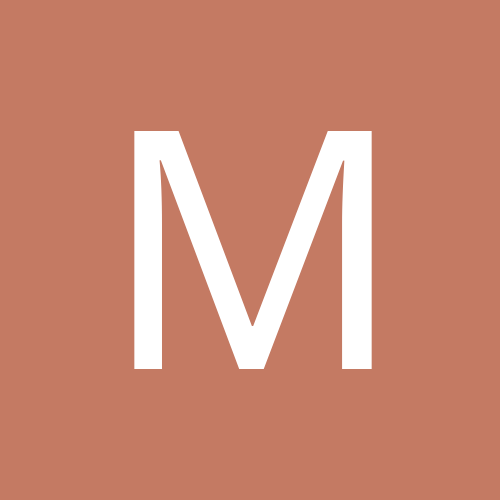 mocha
Gastric Sleeve Patients
Content Count

157

Joined

Last visited
Everything posted by mocha
Excited for you! Be well!

I'm only 6 months out from surgery but the more dense protein like salmon, chicken, turkey, pork, beef keeps me more full than things like soft fish, tuna fish and egg salad.

Hello all! I'm so glad you formed this group. I've emailed with a few of you and I think you'll all have a great experience with Dr. Washington, his staff and Conway Medical Center. I came all the way from Bermuda for my surgery with him back in October 2011. You'll get through this pre-op liquid diet - no problem! LOL Headaches and not feeling so great the first few days is normal as your body detoxes and sheds the cravings for carbs. Good luck to each of you!

You look great! Congratulations!

I had surgery with Dr. Washington on October 18, 2011. He and his staff and the hospital staff were great! I have no regrets and had no complications. Look at my ticker for weight lost. Good luck to you!

Hi andi0120- Don't overdo it! I was exhausted at the end of my first week back to work. I was working at my normal pace but with so little food that I was using up all my energy reserves. I also was careful to only eat when I was not rushed. Eating too fast or not paying attention and eating just that little bite too much can be ugly! LOL Find a routine that works for you for getting all of your Protein, Water and supplements in for the day. Once I found a rhythm that worked,most of the time I was able to reach my daily goals (minimum 60g protein and 64 oz water). But I had to find the best timing in my work day. Like I found if I didn't get at least 40-48oz of water in before I left work to go home, I would be nowhere near my water goal for the day. Also, if I didn't get a less dense protein source in for lunch (chili, milk based chowder, yogurt), i couldn't hit my protein goal. I think the key is to listen to and learn your body and how it's adjusting to this new way of life. Good luck!

Lissa you look amazing! Congrats on your success and I look forward to seeing less of you real soon!

Work that dress Girl! LOL You look wonderful and so happy. Congratulations on your NSVs!

Sis - I don't know what you do in your professional life, but your ability to reach out and touch our hearts and souls through your writing is a GIFT from God. Thank you for sharing your heart, your healing and your wisdom. I pray that God will continue to do a GREAT work in and through you. And I know your Mom is proudly smiling at what her baby girl is doing with her life! Be Blessed and Stay Encouraged!

Praying for you and wishing you a safe and speedy recovery!

You look great! Congratulations.

I've used the ready to drink and the powdered isopure. I can taste the protein in the RTD but it's not terrible and you should try different flavors. The powdered isopure is the only protein i'll use! It's the only one I can't smell. If I can smell the protein it makes me sick so isopure works for me.

Hey there! I used Dr. Washington and would be happy to share my experience with his practice. Other sleevers have emailed me and I've sent them my response. Send me a message if you'd like.

Girl, go with it and enjoy! Keep your head on straight and have a good time!

You look Amazing! And so happy! I'm glad for you. Keep on workin' it Girl!

I'm so sorry for your loss and praying that you will have a good outcome for your health issues. Be well and Stay Encouraged.

Calf raises have helped me in the past. Also, I start walking at a slow pace and pick up when I feel my calf muscles are warm.

Same here. If I eat too late or the protein I have is really dense, and I forget to take a PPI before bed, I wake up in the the night with the same problem.

I was self-pay and I had surgery with Dr. Washington on October 18 2011. Great experience! Two day hospital stay in a private room of a very clean, well-run hospital. No complications at all, Healthwise or with either Dr. Washington's office or the hospital. Google Dr. Washington in New Jersey where he helped set up a Bariatric Center of Excellence. I believe he's trying to do the same thing in S. Carolina. Joyceob21, sorry you're having that experience. Good luck to all!

I was self-pay with Dr. Morris Washington in Myrtle Beach, SC. It was $8000 for everything. Good luck with your choice and you can inbox me if you have questions.

LindaS, Thanks for the tip. Now that you've said it, I recall the times I was stalled and drank more the next day. The scale did move. Not always, but often enough that I can see the correlation. I also noticed that when I do a fitness routine like body pump, where there's lots of squats, lunges and barbell/dumbell use that I either gain a bit or stay the same. My body holds onto the Fluid to heal the muscle tissue and soothe my poor knee joints! I'll definitely try to increase my fluid intake. Helen, You can buy Zumba workout DVDs on Amazon.com or directly on the Zumba.com website. I do Zumba at home when I can't fit it in at the gym.

Inbox me if you like. Dr. Washington did my surgery on October 18, 2011.

Work it girl! Lookin' good!

I regularly donated before surgery but I'm holding off until I'm at least 6 months out from surgery. I don't always get in enough calories so I don't want to risk light-headedness, etc. I also want to make sure my 3 and/or 6 mo blood test results come out with good numbers. Unfortunately, apheresis is no longer an option for some women. I used to do it all the time. American Red Cross says, "Recently, it has been discovered that women who have previously been pregnant are more likely to carry antibodies that are believed to sometimes cause post-transfusion complications for blood recipients." Some centers just won't allow women to give platelets now. So, I'm listening to my body to see when I feel strong enough to go back to donating whole blood. Good luck to you!