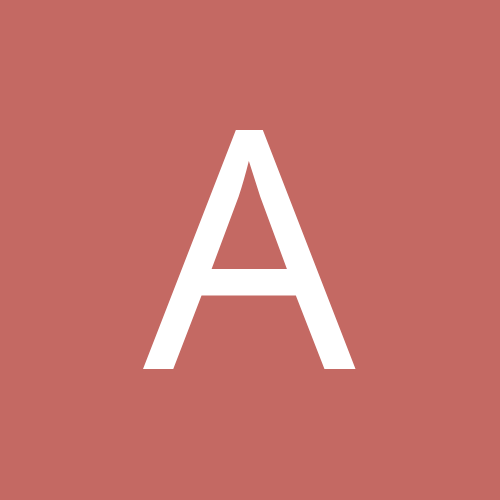 Addicted
Gastric Bypass Patients
Content Count

28

Joined

Last visited
Everything posted by Addicted
We had guests last week, my brother-in-law and his wife. I am close to both as is my husband so they knew about my WLS. I didn't mind the questions about what my guidelines were as they seemed to be out of interest. However, my brother-in-law and husband are both "bossy" and I found the dominant question being "Are you supposed to be eating that?" or "How much of that are you allowed to eat?" I recently graduated to regular food and was pretty much sticking to my quantity requirements so I had many "to go" containers in the refrigerator of my leftovers. If I deviated from my quantity requirements, I paid for it in misery but it was a reinforcement of why we have guidelines. I got lectures about how my brother-in-law lost weight and his exercise regimen. I wouldn't mind it if he were just "sharing", however, I was getting what I perceived aslectures at the end of their visit. I know that he cares and I have to take his personality into account so I am taking what I like and leaving the rest. With two of them (my husband and brother-in-law) at the table, it was a bit much but at least my husband kept reminding our guests that I had to eat every 3 hours. I know that people who do this sort of thing are uneducated about what it takes for us to meet our goals. It is a definite process and we have the tools. They cannot do it for us. If we could do what they have done to meet their goals, we wouldn't have been forced to take this major step. If we have people constantly telling us what to do then we won't know how to "self manage". I kept saying that I was in a "learning curve" and while I was making "mistakes", I was getting into a routine where the program was more intuitive. We have benefit of the knowledge telling us "what" and "why" and I don't mind educating but I don't want to keep explaining or justifying. I am tired of feeling, "less than" but it is hard for me to let people come to their own conclusions but I can't control others, I can only control how I react to them. All our lives people have thought they knew what was best for us. I am learning to say, "If I make a mistake, it is my mistake."

I have been having difficulty swallowing pills. My reflux made my esophagus sensitive and once they hit my stomach, they made me nauseous and I felt like I had swallowed a rock. My nurse practitioner prescribed Sucralfate to coat my healing organs but insurance won't pay for liquid and they are horse pills. I started crushing them and tried putting them in a liquid but I had to keep swallowing because they kept coming back up. My husband is a pharmacist so he suggested putting the crushed pills in sugar free pudding. It works like a charm because I can swallow the pudding without chewing. So I am now taking my anti-depressant and blood pressure meds the same way. Just can't crush time release blood pressure meds because it affects the way they work so my GP switched me back to a non-time release so I can crush them. I wasn't taking my meds properly or taking vitamin supplements at all. I was even having a hard time with the melting vitamins because of the taste. I discovered vitamin patches that I purchased on Amazon. You just apply one and leave it on for 24 hours then skip a day and apply the next. I am also taking self administered B12 shots once a month. Whew! I am so glad to solve these med problems because I was getting fatigued, my blood pressure was up and I was down. All is well.

Water makes me nauseous. After so many trials and errors, I bought Luisianne decaf tea bags and make tea in my cold brew coffee maker. I will drink a lot because the Luisianne is not bitter like most teas, sugar and caffeine free. No muss, no fuss. Using small eating utensils works for me. It takes longer to eat with them and taking smaller bites allows the food to go down better. I bought mine through Amazon and rather than being toddler flatware, they are dessert ware. Protein shakes out of the container are not easy for me because sometimes they solidify and no amount of shaking dissolves it. So I put mine in my Nutribullet with ice and sometimes almond milk. When on the soft foods diet, ground beef is one of the only meats allowed. I take a pound of hamburger and mix in salt, pepper and Worcestershire sauce. I press it into a glass loaf pan which makes a thin loaf and bake it. I can take slices and eat them with vegetables or alone to fulfill my protein quota. Most often I pair it with beans to up my protein.

"Garden Lites Veggies Made Great, Mushroom and 3 Cheese Egg White Frittata". Found at Walmart. 6 individually wrapped, 45 seconds in the micro. Great for Soft Food Diet. Actually tastes great. There were different flavors but I chose this one because I thought it didn't have potatoes as most quick breakfast items do. Read the verbiage on the box and it does have potatoes but they are mixed with cauliflower and kale and have to be very fine because none of these are obvious.

"Malnourished" is a very vague term. Did they go into details? He didn't write details. He has a medical background so I will ask.

I came across a diary that my husband kept for me while I was in an induced coma in icu for 3 weeks with bacterial pneumonia and sepsis. My WLS had to be cancelled. I had seen the dietician as required and was following her diet instructions. My husband was shocked to be told by the ICU doc that I was malnourished and had been for a while. IDK whether the low calorie diet was the culprit but I'm not sure it wasn't. Comments?

I got an email for Skinny Me Belgian chocolates. Free "trial" paying shipping only. It is good, tastes like expensive chocolate. . I decided not to order any more because it is expensive. Then I get charged $35 on my debit card for a membership. The membership doesn't get you anything but a chance to buy more expensive chocolate. When I called the company, the young woman said that they never use the word "Free" in their advertisements so I guess "Free Trial" doesn't qualify. She said that I didn't cancel within the required time frame so I was charged for the membership. I insisted that she cancel the membership and kept telling her I wasn't going to pay the charge. Basically I think I was paying for the chocolates I received for shipping only. She said I wouldn't have to return the product if I wanted to pay the $35 less a 30% discount. I was aware that they had a 30% off deal going on anyway so I told her that I was not interested. Because there was nothing that qualified this as a "membership", I called my bank and refuted the charge. I do not intend to return the product. This is a scam that I have gotten sucked into before. You buy a product online and then find out that you are on the hook for a regular shipment which is charged automatically to your card. I was included in a class action suit against one company that did this and got a small sum out of it.

I think the dietician is just trying to earn her keep. If you are on point with your protein what else does she have to whine about. I understood that you are supposed to get your protein from shakes during the first 2 phases at least if necessary. I believe when you get to normal food phase, you are only supposed to use them as snacks rather than as a meal so that you get your other nutrients as well. I wonder if we really need the dietician. Mine told me not to use the KETO diet, too much fat. I found so many recipes on Pinterest that are tasty and easy to make. They must all go to the same school because she told me the same thing that someone else was told by hers, "Maybe you could just eat one slice of pizza instead of two." With regards to eggs, my information says "egg whites only" but the nurse at the hospital said I could slip a little yolk in. I'm not a fan of egg white and was informed that I cannot add salsa so I just add cheese, sometimes refried beans. I hate wasting the yolk but I cannot bring myself to buy egg whites in a carton. I am finding that I am adjusting to eating differently though I am looking forward to a week from now when I can eat regular food in small quantities. I am worried though that I will try to eat everything in site so I am trying to think ahead.

Pearl reminds me of my ex-mother in law. Manipulative witch. She was my best friend when her son wasn't around but when he was, poor neglected and abused mommy dearest. Set me up over and over again. May she rest In peace.

Before surgery I made overnight oats with almond milk, protein powder and plain yogurt. I also added fruit and a variety of other sugar free stuff. I loved it.i was just concerned about the texture. I actually knew better on the cereal.

I didn't care for the surgeon mandated dietician though I don't think it was anything she did. I was sort of defensive and every suggestion or direction she gave, I would justify my actions or try to correct her thinking. I guess I felt like I was being talked down to. I do tend to be paranoid. I think I just didn't want to hear what she had to say because it was not what I wanted to hear. When I was in the hospital after surgery, my program dietician came to see me. She was the dietician from the hospital who led the required seminars and provided my manual. I have since been able to email her to ask about foods I want but am not sure if they fit the criteria of my recent diet. I can read the manual and have several times but I still have a hard time discerning some things like: Is oatmeal okay on a soft diet, what about putting fennel in spaghetti sauce, is cereal okay? It means a lot to me that responds telling me why I can't and how to prepare what I can, like adding protein powder to oatmeal. It seems that it is important to work with someone that you trust and feel comfortable with. Best of luck! You got this!

I didn't have a choice, I had to have Gastric Bypass because I had a Nissen for my reflux. I was told when I had the Nissen surgery that I would only be able to have the Bypass so I wasn't surprised. It was a serious decision to have WLS but I was in serious trouble.

My. first slip was pizza the first week post op. Adding spicy condiments followed. I was arrogant thinking that I could handle it. I may have thought I was getting away with it but I started to have really bad reflux and had stopped my reflux med. I also had that terrible feeling you experienced from overeating. When I had my follow up appointment, I was told that it was possible that I had damage with the spicy foods and not sticking to my full liquid diet. I have digestive issues anyway so ignoring the "rules" made no sense. My brain now talks to me when I think I can have something that does not comply with my soft foods diet. I analyze everything and find that so much it would seem like I can eat is a "no". It's like, "you can have fruits but it can't have skin or seeds", "you can have vegetables but they have to be cooked, soft and watch out of gas producing vegetables. You can have beans though." go figure. I no longer scoff at the rules though because I only have another week or two before I go on regular foods. I made it this far, why blow it. I would think that we all have pushed the limits at some point and lived to regret it. Don't be discouraged by the mistakes you make. You are awesome!

I was scheduled for surgery in April of 2018 but had bacterial pneumonia and sepsis so it had to be cancelled. Being in ICU in an induced coma, I lost a lot of weight. I told the surgeon I didn't need the surgery because I lost it on my own. I'm sure he chuckled but my GP wouldn't approve surgery for a year anyway. When I topped out of my last size range, I chuckled. Anyway, my point is - if I was going to lose the weight I needed to lose to get healthy, I would have already lost it and kept it off. From your story, I see red flags everywhere. My surgeon actually wheeled me to surgery, just him with the surgical staff walking alongside. It was like he was saying, "It's you and me kid." He was an excellent surgeon who I was referred to because he took Medicare insurance. His office staff was very good, however, when the first scheduling was cancelled, I complained directly to the doctor in a letter. about his staff. My issue was with their insurance coordinator who told me my surgery may not be paid by Medicare and that Medicare doesn't do pre-authorizations. She said that after surgery, I may have to pay out of pocket. I had checked with Medicare and they would pay based on the surgeons submittal paperwork. I told the surgeon that I had never had dental work or surgery done that the doctor's office didn't know what the insurance company would pay. Additionally, I checked all the boxes that are required by Medicare in order for them to pay. Not to mention, I was in need of a Nissen and hernia repair and had good secondary insurance. Unfortunately, if Medicare doesn't pay, neither will Blue Cross. When I finally had the surgery August 3 of this year, the Surgeon's office had checked on the insurance and the staff was very helpful and attentive. Previously, they seemed rather snippy. Most surgeons are arrogant but not mine. He was professional and supportive. It seems that your surgeon thought he was being friendly but he was being unprofessional. I felt creeped out by everything you had to say about your surgeon, staff and surgery center. By now you will have made your decision and it will be the right one for you. Your weight loss is awesome and it is recommended that you lose as much weight as possible prior to surgery. It was a major life changing decision to have WLS and it sounds like it was the right choice for you based on family history. You are wise to take everything into account and put the brakes on if you are not 100% comfortable. Best of luck and God speed.

I saw the surgeon in December of 2018. There are requirements I had to meet like weight tracking, approval of primary care doctor, psychiatric approval, classes and appointments with a dietician. My surgery was finally scheduled for April of 2019. Then I got Bacterial Pneumonia and Sepsis most likely due to aspirating food caused by my upper respiratory blockage. So I spent 3 weeks in an induced coma in intensive care, 1 week in transition in the hospital and 3 weeks in rehab. My primary care doctor wouldn't approve me for surgery until after a year. I was scheduled for June of 2020 but then COVID hit and surgeries were cancelled. I was again scheduled for July 6th, my birthday and I made the mistake of continuing hormone replacement therapy so I had to stop it and wait another month. I finally had my surgery on August 3rd. No regrets. Just thought you guys would get a chuckle out of my journey.

I have read that not all overweight (or obese) people are unhealthy. Myself, I knew that my weight was causing my high blood pressure, hiatal hernia, shortness of breath, bladder leakage and GERD. However, the sleep apnea is believed to have been in existence since I had my tonsils out at 15 and I was tiny at that time. The thing is that I listened when I was told that my weight was causing my health to fail because it made sense, after all, I am 4'11" tall. That doesn't mean I didn't drag my feet getting WLS. When I made the decision to have surgery, I knew I had no choice. My heart is in good shape but wouldn't be if I kept going the way I was. For a long time, I knew the truth but kept lying to myself. When I topped out of my last size range I said, "That's it." What if the doctor is right and we take offense and choose to ignore them? Is it the doctor who suffers? Nope. Ask for what you think you need. Your health is in partnership with your doctor or doctors. I have waited for doctors to take the lead because I wanted to be taken care of. It still pisses me off when the doctor doesn't remember what you told them in your last appointment. But truth is, I am only one of their patients and they don't see me every day. I give TMI because I want them to have all the information they may need. I know my body very well and you never know what detail might make a difference. I just have to be careful not to self diagnose or push their diagnosis in the wrong direction which I do and have done. You have to fight for your right to be healthy whether it is the doctor or the insurance company. You can bet that if Medicare approves your claim, you need the surgery. The surgery costs a lot as some of you have found out through paying it out of pocket. I jumped through every hoop willingly. Why? Because if they are willing to pay for it, I have to do my part to help them make that decision. The nice thing is that when you have secondary to Medicare's primary, the secondary will pick up the percentage that Medicare doesn't. On the flip side, if Medicare denies the claim, the secondary will not pay. WLS is not a given, If it was, many people who don't need it would have it (for example: Models). It is a last resort tool for those of us who for whatever reason have failed over and over to lose and/or keep off the weight that we need to lose to be healthy and prolong or save our lives. After all, it is a life change and a decision not to be taken lightly.

I added imitation crab meat to my egg whites this morning and threw some mozzarella cheese on top. I would have liked to add spinach but I am day one on my soft food diet. Does anyone know if spinach is a good idea? It is soft but stringy so idk. I am dying for taco shells, wheat tortillas or tortilla chips. They are considered sharp or difficult to digest I am assuming. My husband made some taco meat so I am adding that to my fat free refried beans with green chilies and lime. I also have no-hip nachos. ( beans, taco meat, sour cream, mild guacamole, jalapeños and fresh salsa. The problem is that I am not a bland food eater and spicy foods are not allowed. Needless to say I eat salsa and jalapeños but I guess my gut is accustomed.

I use the recommended tool of minimizing the size of the dish and utensils. I bought crystal 1 oz. shot glasses to make me enjoy the experience more since shot glasses are recommended. That is what I most often use to measure my food and snacks and often eat from. I also use appetizer spoons (or child/baby spoons) which are pretty and small. These tools definitely help to make me eat less and slower. They also make me think. That being said, yes, I have overeaten when I don't feel like following rules and don't stop before I am full. When the food all gets to where it is headed, misery. But I was told that it will settle down after about 20 minutes. I was also told not to lay down until it clears but with my system, I have to lay down to give the gas room to roll up or down. It helps me to relax my stomach and esophagus and keep me from tensing up making it worse. Having gastritis has given me much experience. We are all going through learning experiences and will probably all make mistakes along the way, however, we are not alone on this journey. This was definitely a scare but I hope you find the courage to kick ass.

Here! Here! "This President" has created a hate atmosphere in the U.S. It may have always been there but he basically legalized it. People that keep saying we needed a change need to explain to me just what kind of change we needed. We have lost all decorum and decorum meant civility not the chaos we are experiencing. I am old school and have seen what life is with laws and regulations and what it is without. When people don't have the knowledge to make decisions, they most often make the wrong ones. It is the band wagon effect. It appears to me that often people don't even believe or understand what they are fighting for, it is just an excuse to spit in the face of anyone and everyone. Bringing your children to a protest to make a statement and calling it a history lesson, well I hope that they know whose responsibility it was if they are harmed or killed. To me, it is nothing but teaching a child "hate". The change I see us needing now is logic and common sense. A child could do what "this President" is doing for the country and probably do a better job. How cliche' of me! Everyone knows that his party just wants to stay in power and will stop at nothing to have it even if it means supporting insanity. I wince at the anger I hear in my words and I wish it weren't there, but it is. Just needed to vent I guess.

I would like to keep my weight status up to date but I do not weigh. I wish we could use clothing sizes. I get too obsessed when I weigh so I just don't unless its at the doctor's office. I have family and friends inquire as to how much I have lost and all I can say is 2 sizes. I may be forced to dig out the scale. Trusting the doctor's scales isn't always a good thing. I had an assistant at my pulmonologists office tell me I weighed 250# but a couple of days later at my PCP's office, I weighed 189. lol Luckily, my husband said, "No way!" when I told him I weighed 250.

Pre-surgery I had sleep apnea and Acid Reflux but had no idea what they were. I kept going to my PCP and she kept referring me to specialists like ENT and ordering all kinds of tests. Perhaps I wasn't explaining my symptoms correctly but I was so frustrated. Finally, I used my own common sense and asked for a referral to a gastroenterologist. I cried when he told me that he could fix my problem which was GERD. I won't go into the whole history of GERD surgery and diagnosis for sleep apnea because my point is that a lot of time can be wasted not going to the specialist to begin with. I understand about necessary referrals but sometimes you just have to ask for what you want or need. In other words, sometimes you have to take the bull by the horns. Through this situation, I have learned that often I am just looking for validation. We know our bodies and we know when something is off, waiting for someone to tell us it is off can make things worse. Anxiety can make your symptoms worse so the sooner the better I would think. I applaud you for reaching out. All this being said, my dentist correctly diagnosed my sleep apnea. LOL

The melt vitamins are easy. I wish I could say that I am good about taking them but they are like sweet tarts and don't sit right with my taste buds. I find myself putting them off to the point of not taking them. I am trying to take them when I am occupied with something so that I am not as acutely aware of the taste. I literally shudder.

I am not pre-op but post op but cannot figure out how to change my statistics.

I don't think it is helpful to lecture someone when they have trusted professionals to guide them in their best interests and that trust was broken. In my opinion It is not our place to reprimand only to listen and support. We can't change the decisions we have made to this point but we can learn from them. If someone needs to vent then it seems this is the place to do it. I hear depression and it can be pushed much deeper by blame and shame. Yes, I am new here but have been trained in trauma counseling so I have seen the damage that can be done. From what I hear, It took courage to admit the mistake and not applauding that courage, heightens the chance that the courage won't be found again. I hope you will not shoot the messenger.