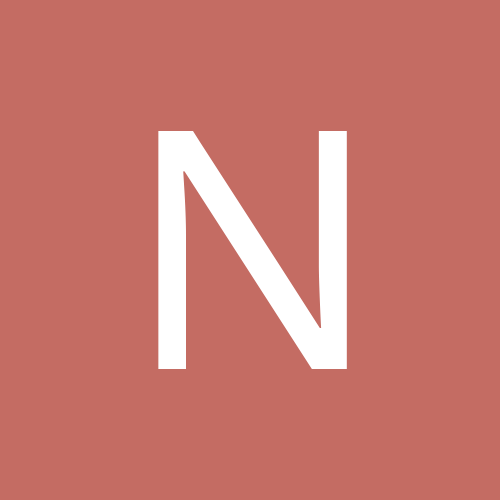 Ninjamom2019
Gastric Bypass Patients
Content Count

12

Joined

Last visited
Everything posted by Ninjamom2019
Hi! Any marathon runners out there? What is your hydration strategy? What is your fueling strategy? I am 2 years out and my long run now is at 15 miles. I have run with and without gatorade chews. Not sure if I feel a difference or not when I ate some chews. I have no issues eating sugar (not sure why). Thank you!

Hi all just checking in. It has been 99 days since the surgery. I am down 41 pounds at 160 lbs. I now weigh what I weighed 10 months after my second baby. Another 30 and I will hit my goal. I have not lost during the past week. I hope this stall will go away. I hope my March buddies are feeling good and healthy. Keep up the good work!

yes I do but they have been dormant in the fridge. I would be happy to share them with you. My kefir grains are for kefir water (think champagne not yogurt).

March 18th almost 30lbs as well. 30 is amazing! I am praising God for every lb gone... I don't mind if the weight loss slows down due to sagging skin though.... I know this surgery works and time will keep us losing more. Congratulations to you!

Hi all, This article has me wondering if this research is legit or not. They are saying that BACCs compete with tryptophan which in turns leads to lower seratonin levels which can lead to obesity (due to lower satiety). https://www.medicalnewstoday.com/articles/325088.php Here is the journal entry https://www.nature.com/articles/s42255-019-0059-2

Hi Skyguy, How did you get your running endurance back after the surgery? Can you tell me a bit your training? I am about 6 weeks post op. On week 1 I walked 3 miles, tiring but no issues. Week 2 and 3 I tried to jog and hit a wall at mile 1 (pre op I had run a 3 miler same course no issues). Yesterday (6 weeks post op) I tried again and jogged for 3 walked 2. I was very tired at the end but alive. Would you mind telling me what your daily food intake is like and how many miles you are running per week etc? Thank you!

Hi Leia It is easy to make your own non carbonated kombucha. If you are in Houston PM me and I will be happy to give you a "kombucha mother". What gives kombucha its fizz is the second fermentation. Just like with soda if you leave it open it will lose its fizz. Kombucha on friend!

My theory is that because we are on a low carb diet. Our bodies use up all the carbs which is the first line of fuel for aerobic exercise. So cardio is hard bc we run into a "wall" so much sooner than before when we had carb reserves in our bodies.

I also struggle with water. I found out cinaom tea ( using cinnamon sticks in the water) and peppermint tea are great warm. I make a 32 oz pot and that is my tea goal for the day. Crystal light is the other 32 oz.

Hi! Congratulations on getting the surgery. I am little over one month and have had red beans (the Cajun kind) and it has helped me a lot. It is soupy but still requires you to chew or blend it. Has helped me go to the restroom and literally add some spice to my life. Low fat mozzarella cheese sticks have been good too. I eat them slowly. Also I found if I need to drink a protein shake ...I turn on the TV and distract myself while drinking the darn thing. I have been drinking a lot of peppermint and cinnamon tea a little warm. Helps me with getting hydrated. Hang in there!

Staying positive is super important! Way to go! I am almost 2 weeks post op RNY. Easiest recovery ever! No nausea or vomiting post op, no pain meds needed at home. Walked 3 miles 6 days post op. No issues yet drinking and eating. Best surgery and decision ever. I know the Lord led me to this surgery no doubt. My two cents for pre op folks : if you can run or walk as many miles as you can days 3 and 4 before the surgery. Cardio is great to get you in shape for the surgery, work out the pre op anxiety and get you moving post op. Stay hydrated before the surgery Keep your bed at 30-45 degrees at all times post op. Gravity helps. Thank you for keeping it positive!

March 18th! I am in my second week of full liquids! So looking forward to pureed foods. God is good! I have had an amazing recouperation. I ran a slow 4 miler in a Thursday and a 3 miler on a Friday. Rested Sat and Sunday (pre op liquid diet days). Had the bypass on a Monday and walked as much as I could post op. Upon getting home adjusted my bed so I was on a 45 degree angle. Again walking around the house. Days 3-5 walked to the end of the block...day 6 walked a slow 5k. I have dialed it back to 1 mile per day now. Struggling with protein shakes. The one I tolerate better is Thinkthin with probiotics. Also found out about FAIRLIFE milk. 1 cup has 13 grams of protein and is lactose free praise God! The hospital have me a binder and I wore it at first for both support and protection. It is helpful to set a 15 minute alarm and keep snoozing it so you can keep drinking ;). This surgery is a blessing! Stay positive, work hard and remember this is a process! You are loved!