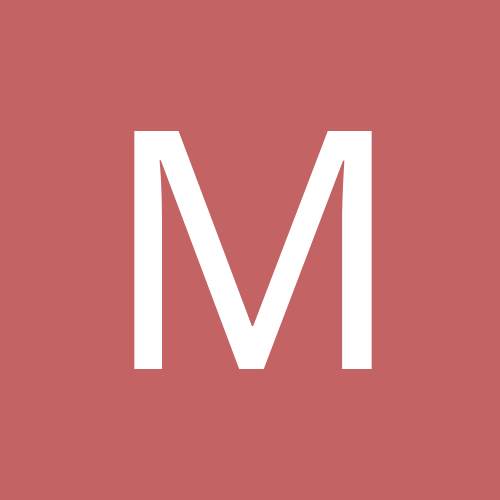 Mahoney
LAP-BAND Patients
Content Count

70

Joined

Last visited
Everything posted by Mahoney
Hey all! sassaay - I'm in the same exact boat as you!! I read all of the posts about needing multiple fills, but I somehow convinced myself that I would be different. Not. I had 1cc and my appetite/hunger is still about 98% of what it was pre-surgery. I'm scheduled for another .5 fill next Thursday, so hopefully that will put me closer/ at my sweet spot. I can't wait until the day that I don't snicker at a frozen dinner as a weak appetizer. Fill my band doc! Bob

Thanks all! Anne and Alexandra - thank god I didn't wake up with the oxygen mask on or I really would have felt like bustin' out. My wife reminded me today that I sort of had the same reaction when I woke up from gall bladder surgery 6 years ago, so it is probably something with me and surgery/ anesthesia. Linda - Glad you and Heather are home and thriving! I bet having lap-bands together was quite a bonding experience. On Sunday, my diet plan loosens up a bit, so the finish line is in sight now. That creamy tomato soup sounds really good right now. Marsha - I would definitely recommend Dr. Kuri, and I think you'll be happy with him as your surgeon! I don't know if you know Spanish, but I don't know any really. Some of the communications with the nurses where challenging, but the nurses were patient with me and we worked it out. My advice would be to ask for a remote control and put it in your room before you go in for surgery. That is probably just my XY chromosomes kicking in worrying about the remote control minutes before surgery, but it did take a little while for me to get one after I woke up. If you want to spend a little money ($40-ish) and have a great meal the night before surgery, I was recommended and loved a restaurant called "100 Casa" (make sure you try the mushroom soup). All of this is only relevant if you are staying at the older hospital, not the one with the ocean view. Also, Dr. Kuri will give you some pain pills, so remember to take one before you board your plane home. Best wishes Marsha!! Bob

I'm banded! I had my surgery by Dr. Kuri on Friday, and I'm trying not to drive my wife too nuts while I'm home all week. The surgery went well, but I had a strange reaction to it. I didn't feel nervous at all the morning of the surgery, but when I woke up and was still a little groggy, I think I had an anxiety attack or something. For some reason, I felt caged in and wanted to take my catheter and IV out and walk outside or something. I never really got close to actually doing that, and about 2 hours later I finally calmed down and just relaxed. Right now I'm just enjoying the clear liquid diet and looking forward to another glass of apple juice soon - NOT. Bob

Nice work Leo! I've probably stopped by your webpage every week or two since September, and it has been inspirational to watch the success you've had. I'm flying to Tijuana on Thursday for the surgery, and I printed out the "Useful Spanish Phrases" from your webpage to help me out. Congrats on your success. Bob

Well said ladies. I'm not really interested in losing weight with "style points" anymore to gain someone's respect, and I just want to lose weight and keep it off already. Bob

Hi Staci & ihvbzs, It sounds like Alexandra has some good news for you. The most important thing is to have a carrier that is band friendly. I'm a complete rookie to all of the insurance stuff, but I learned that in my case at least, it was a lot easier to demonstrate medical necessity for WLS than it was prove that the lap-band is not experimental/investigational. I got denied by AmeriHealth last year because of that, and got denied again this year from Benefit Planners for essentially the same reason. Both would have approved me for the RNY gastric bypass. Because my insurance plan is self-funded, I had limited options to pursue it further. :confused: The other thing that some of these insurance companies hit you on is a medically supervised diet with regular weigh-ins at your doctor for 6 months in the last 2 years, or even 2 6-month medically supervised diets. Alexandra - do you know if BC/BS requires this? Best Wishes! Bob

Awesome, Awesome, Awesome! I so happy for you. I can't believe you have surgery tomorrow. Congratulations and best wishes, Bob

Hey Anne, What an emotional rollercoaster! :confused: I just rode the same ride. I'm going south of the border myself, although it looks like I'll miss you by a day. I'm scheduled for surgery with Dr. Kuri on 2/20, and I'm flying back on 2/22. I'm looking forward to getting past all of the insurance garbage and getting on with getting healthier! Best, Bob

Hi, I don't know for sure, but my guess is that it won't matter at all. The surgeon may mention in their summary letter to your insurance that you've seen a psychiatrist and that you have his or her blessing (which you do), but I seriously doubt that they will provide any additional information about your session beyond that to your insurer. My hunch is that requirement for the psych eval is more to provide a defense against any potential legal issues against the surgeon more than anything else. That being said, I think they are a good idea to make sure that someone is ready for the surgery. Like you, I wasn't looking forward to the psych eval, but I ended up finding it interesting. Best wishes on your insurance approval - I'm awaiting the good word myself, Bob

Yikes - can you find another cardiologist? I just went to a cardiologist recommended by my surgeon last week for clearance, and he was unusually enthusiastic about me having surgery. He went on about how his handful of patients that have had the surgery have come off medications and become much healthier. He gave me an EKG and looked at my recent bloodwork that I brought with me, and that was it. Did your surgeon require that you see this clown???

Hi Marcia, Thanks for posting that. I'm in a different situation than you as I'm due to have surgery in 6 weeks, but I can completely relate to your feelings about the comments from family. The ridiculous answer would be to "don't worry about what they say", but that isn't always human. I don't really have any words of wisdom, but I most certainly know what you are talking about. You sound like a GREAT wife!!! Thanks again for your honesty. It will help me be more sensitive when I'm hopefully losing weight. Regards, Bob

Awesome and Congrats! Although the sickness part doesn't sound like fun, it sounds like you are in great spirits.

Hello - I'm biased :cool: , but I like the idea of the band for the same reasons as you. Nice to meet you, Bob

Hey Alexandra, Thanks for the restaurant suggestion. If I was able to arrange baby-sitting with the grandparents, I was planning on trying that restaurant with my wife. No luck, but I did attend the seminar. It was similar to the Schmidt/ Trivedi seminar (the Hackensack docs) - probably a little more crowded and slightly more salesy. One of the things I liked about Dr. Trivedi is that he really wanted to talk about any negatives with the surgery. Otherwise, it was the same type of thing. There is one big difference between Hackensack and Morristown after the seminar. The Morristown center does a lot more/ requires a lot more before surgery. For Hackensack, you attend the seminar, you meet the surgeon for 10 minutes, you get your date, you show up. As you know, Morristown requires the seminar, psych exam, nutritionist, extensive blood work, meet the surgeon, get your date. I had the psych exam and nutritionist today, and although I was kind of dreading it beforehand, it was pretty good. I think these extra precautions demonstrate a more thorough approach (or more paranoia for a lawsuit :cool: ). I won't make up my mind until I meet Dr. Abkin around Thanksgiving, but I was impressed today. See ya! Bob

Seanmamma, Sorry to hear about the denial. It is a shame that the insurance game revolves around that magic 40 BMI number. The difference between 38 and 40 is only a 32 oz soda and a hunch. Good luck with the appeal - I hope everything works out!!! Bob

I've heard that several insurance companies require evidence of 6 months or so on a medically supervised diet. Other than it meaning that one must go to the doctor, what exactly does that mean? For example, is 4 visits to my family pracitioner over 6 months sufficient? What about 2? I went to my doctor in August and discussed my weight and he presribed me wellbutrin to try for weightloss (I never fill the prescription after reading the side effects). Would that mean I'm "on the clock" towards six months? Thanks! Bob

Hey Alexandra, I have some potentially good news. I found out that my company is dumping Amerihealth and I'll have a new plan effective January 1. I bugged the plan administrator at my company enough to tell me which company it would be and she did, but she made me swear that I not mention it as all of the contracts haven't been signed just yet. They are a small plan administrator, but she verified for me that they don't consider the lap-band experimental/ investigational and that they cover it. I've been optimistic before , but I found 2 people on www.obesityhelp.com that said the new company covered the band. I don't know what they'll require, but I'm going to hold off on the self-pay surgery for now and try again in January. BTW - since I now have some extra time, I think I'm going to attend the Abkin/ Bertha seminar next week to see if I like them. Do you have any comments on any differences between the 2 doctors? See ya, Bob

Likewise Lenny - I hope all is well!

Suck it up Lenny! Just kidding of course. Us males are for some reason not embracing this surgery like women are, so I had to slip into male mode for a second. I have enough storage on my body to carry me for a while food-wise, but the no Water thing would trouble me. Personally, I wouldn't hesitate to head to the ER for a healthy IV if I was feeling dehydrated. Hopefully things are better by now - are they?? Bob

No Cigar Alexandra - denied because of it being (wrongly) considered experimental. I knew it was coming as I researched it more and more. I was initially optimistic because I work for one of the best companies around (IMHO) that covers everything (massage therapy, acupuncture, day care, weight loss surgery), but unfortunately the darn plan administrator (Amerihealth Administrators) fully interprets the WLS coverage clause. I would have gotten approved for the RNY in a second (and I'll resist going into why that is a joke). I'm not upset - I'm just moving on. The appeal process doesn't look too promising because my company's plan is self-funded and I evidently wouldn't get in front of an external arbitrator or any of my company representatives. The insurance companies will catch up, and the surgeons at these seminars will modify their "gold standard" speeches as their gold providers modify their coverages. In the meantime, off to Dr. Kuri I head (Oct. 30) as a self-pay. I'm I quite comfortable with this decision. At some level I feel slightly guilty for not fighting harder for the cause, but I'm already deflated with these clowns. My focus now is in trying to learn 30 or so Spanish words. Dolor = Pain Adios, Bob

Hi Karen, There are many, many people in this world that follow Chinese medicine, and one of the first things any CM practioner will do will evaluate your tongue for insight on your health. They certainly consider the tongue to be reflective of overall health. For thousands of years, CM used accupuncture while Western doctors quietly snickered, and now any of our doctors that follow the peer-reviewed journals often recommend it without knowing why it works. I find it interesting, even though I never really sought out a CM practioner to explore further. http://www.google.com/search?sourceid=navclient&q=chinese+medicine+tongue

Hey Leo - First of all, you have a great website. Thanks for all of the info! I'm convinced there will be a better bariatric procedure in the future, which is a big reason why I prefer the band over the RNY. Some may view new procedures that will invariably come along with suspicion, but I will look with an open mind because I decided not to permanently alter my body. If in 25 years a much better solution comes along, it will always be an option for me. I agree with you 100% that it shouldn't be a divisive issue for baratric patients, but I'm glad there are people out there (here) reasonably discussing the pros and cons of each procedure. Good luck in CT, Bob

I'm pre-op, so I have a feeling I'll be working through the same thoughts myself. That being said, the fact that it is forever is what excites me the most. After what seems like endless attempts (and some successes) to lose weight, nothing worked forever. Although I'm sure I'll have doubts along the way, I'm most excited about having success forever with the lap-band. I know you're having some initial pain, but long-term, your health will most definitely improve dramatically as you lose weight. I think you've made the wisest decision a morbidly obese person can make. Best wishes. Bob

I don't know how true this is, but I once looked into various fasts that people do for short periods to detoxify their bodies, and those people were thrilled when their tongues turned white as it supposedly indicated that toxins were leaving the body. The theory is that once the liver gets a break from its daily duties with digestion, it can turn its attention to cleaning up the body. Who knows... but if my tongue turns white, that is the theory I am running with. Linda - I noticed your surgery was today. I hope everything went great and that you are now in the comfort of your home! Bob

That would be nice. I have a feeling my insurance process will run pretty close up to my scheduled surgery date (October 15th), and I was worried about when I'd fit in the pre-op tests. Maybe I won't need any!