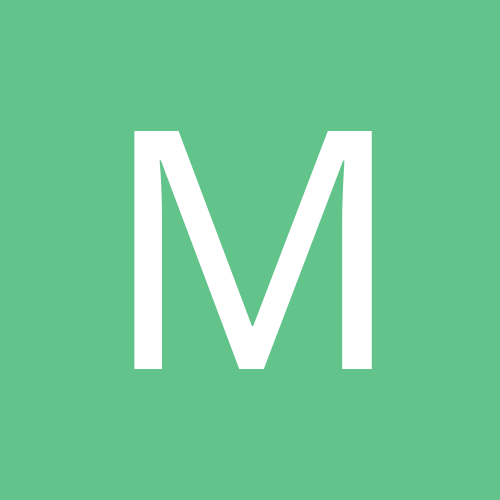 MG83
Gastric Sleeve Patients
Content Count

9

Joined

Last visited
Everything posted by MG83
Hey everyone, My doctor finally cleared me for weightlifting and I wanted to hear what workouts you guys have found that are successful for getting toned while also being mindful of not overdoing it. I am nervous to go to the gym since I never really know what workouts to do. So any advice helps Thank you

Hello Everyone!! I am about 1 week and a half away from being 3 months Post-Op! I am making this post so that I can get a heads up of any changes I should be expecting soon, I know one may or may not be hair loss, but my main question is will my weight loss begin to slow down drastically? I understand that these changes are different for everyone but I would still appreciate everyone's input since I don't know what to expect lol

I agree with everyone above, your progress is amazing!! I would recommend sticking to non-scale victories in the mean time because sometimes the number on the scale isn't the only indicator of progress (personally I feel more accomplished when I notice non-scale victories)

Hey Everyone, I have noticed that since my surgery I have been menstruating irregularly and multiple times a month, I have read that it could be because of hormones and the weight loss itself but I am just wanting to see if other people have had similar experiences.

Hi Everyone! I am going on vacation at the end of this month and I wanted to if there is anything you recommend I bring so that I can stay on track for my weight loss journey, I also wanted to see whether drinking while on my vacation is something I can do. It is my first time traveling since surgery and I am nervous.

I would suggest taking more time between bites, I found that when I wait I can get a feel of how much room I have left before I am full it also helps me stop eating before I accidentally overeat

Hey guys, I recently got my sleeve in October and I am now so close to my goal weight! I am just scared of hair loss and would like to know tips or tricks please

Thank you so much, since I've gotten the procedure I have been on these forums and it makes me happy to know that other people going through similar journeys are so supportive of newbies like me.

I agree that everyone's journey is different! Before my weight gain, I did have a pretty fast metabolism, as far as what I am doing now is just prioritizing protein and trying to stay away from carbs.