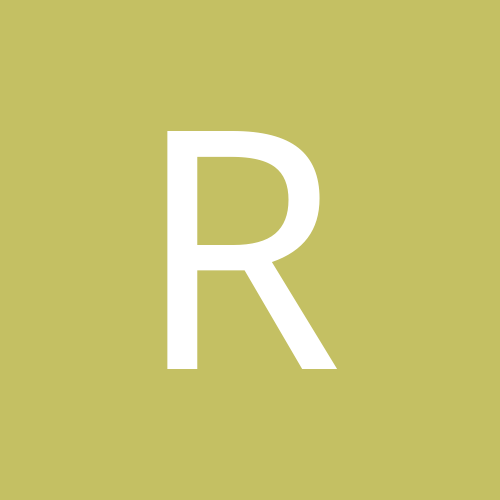 rsbirmin
Gastric Bypass Patients
Content Count

10

Joined

Last visited
Everything posted by rsbirmin
So I'm going to just do the calculations on the protein based on nutritional info. Thanks for the clarification. I've got scopolamine, zofran, phenergan and a fourth in case none of these work pill. Now that I'm back home the zofran is keeping it pretty well in check. I got the ok to proceed to purée though so it will open a whole new world of options. Fingers crossed the nausea doesn't make an appearance.

Hello all, I had my surgery October 1st, so this is day 10. I spend the first three nights in the hospital, and went home feeling pretty good. By afternoon the following day I was nauseous and I began to vomit. Because I could not keep water down I was re-admitted to the hospital. I struggled with potassium and magnesium, and my blood sugar straddled the line of low (68). We got the nausea under control and I have been home for two days without problems (yay), but I am still on clear liquid until I see my doc on Thursday. Before the complications I was advised to wait a week before starting supplements (I think partially to avoid sickness). However, my current diet is 60mg protein (320 cal), soup broth, sf jello and decaf hot tea with powdered nonfat milk. Naturally I feel no hunger, but how long can one sustain with such a low intake? Any suggestions for boosting those calories while avoiding dumping would be helpful. Thanks! Rachel P.S. For context my surgery was a revision from sleeve to bypass due to GERD. The first surgery was six years ago and I lost 120lbs. After a concussion in 2019 and 2020 Is gained about thirty back. I say this because I wonder how it might impact things….

Thanks both. The 60mg was a typo, yes I am getting 60g. You raise an interesting point about why premier protein lists 160 calories and 30g protein though. I am following a modified blend of clear and full and two until we know I'm stable enough, nausea and vomiting-wise, to consume other foods listed on the full liquid guidelines. I did have trouble with the sleeve, but still was able to meet 800 pretty quickly. The powdered non-fat milk was a tip from the nutritionist (add a tbsp to boost protein by a couple of grams), so I take some in my tea. I reached out to both surgeon and nutritionist this morning :-) Thank you! Rachel

Home from the hospital! One week post op!! Oct 1st :)

Three nights due to nausea post bypass. One day at home before onset of vomiting due to out of control nausea. Six days in the hospital. If you're prone to nausea don't mess around! I've got three alternating prescriptions and am ok thus far (released from hospital yesterday).

I did gain some weight back but not enough to qualify. This is considered a complication and therefore not coded as a gastric bypass. I hope I can get the weight I put on back off though. It's about 25 pounds. Small in the big picture but feels significant to me.

Hi all, I had VSG back in 2014, and have been good. I developed bad GERD and am converting to bypass on October 1st. Does anyone have experience with this type of surgery? I would like to lose my remaining weight too, but don't know how much a conversation will actually help you lose. Not having regurgitation will be with all of it though!!