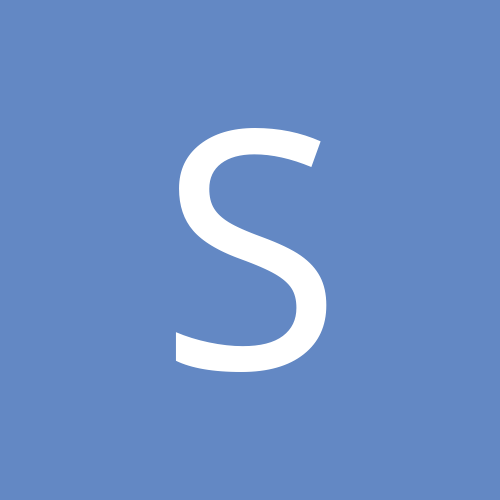 skp
Gastric Sleeve Patients
Content Count

91

Joined

Last visited
Everything posted by skp
About Me: Pre Weight: 200lbs Height: 5"3 Post Weight: 120 (4 yrs later). Lost all my weight in the 1st year. Lowest 117, looked very sick, couldnt barely eat. Slowly got up to 128 my highest oct 2019. Then lost 8-10 lbs when started working. So my question is, what is your diet like? Calorie Intake, foods you tolerate, can"t tolerate, meal plan, how much can you eat. Me: Main things I eat 2 Toast, Egg, Cheese sandwhich, but yet I get full from just having 1/2 porkchop; Im talking the size if my palm in half by itself Weird! I used to be able to eat lots of popcorn when I could have it. Now I can barely finish a typucsl medium popcorn. I can drink pop no problem 2-3 Slices Pizza: (Depends on size) I can eat a pack of oatmeal with peanut butter. Only that. Can do coffees Can't do Ice caps! Major sugar dump. and i cant tolerate ice cream any more can do yogurts umm typical meal: 1/4 - 1/2c Carbs, and for meats 3sm meatballs, 1 Thigh, 5 pieces of chicken fries by itself). can do half chicken breast with 1/4-1/2c rice I still dont or know how to get the carb/protein and vegetables. I just have room for the carbs/meat. Which is fine because i hate alot of veggies. And fruits; I have in smoothies; I can do around 8-16oz, depends on what I make. so in short, I still cant eat alot at once but i get hungry every 2 hours, i can do 3 if i am not working, and just being home or out and about since i cant fit in the veggies, if i didnt would be like 1/4-1/2 meat, 1/4-1/2c Pasta, potatoe, rice, and then like 2 broccoli. Whats the point if the broccolli then, especially if i favor favor the carbs and protein before tge veggies. Waste if time to cook 2-3 broccollis.. I try and get veggies in by juicing, but its a battle. So far i only like green veggies to juice. I would never eat celery, cucumber, spinach, but it took me a while to build up to be able to drink it soooo what about you?

I am 3 years out. I feel like I can barely eat still. And if I push a bit I still throw up. Im curious, what is you diet like today calorie wise? I can only still handle such small amounts. I probably get 1 regular potion size plate worth of food in one day. Plus I sub in fruit and green juices. prob still not eating over 600 cal. And I workout as well.

Weight is stabilized at 121. Still can't eat a whole lot but decent. I did a workout program for 56 days and i definitely gained muscle or look toned. Belly is gone ,

Weight is now 121 :). I am pretty much stabilized now. A loss of over 80 lbs. I am getting better at eating, but still not great. The problem I have is that I need to still up my protein and my vits/mineral intake. Im trying so hard to do so. Im so picky, I am very limited in what food I eat. Seems like I am eating the same over and over again. I need new ideas.

I am now 124. But.....I still can't eat a lot. And I mean almost just a hunk of chicken or fish or a bit of potato and Im done. I have no desire to eat food, it all taste bland to me. I tried different ways to spice it up but it don't help. Maybe once I am able to eat more and I hope soon that food will be enjoyable again. And its even harder when your limited due to allergies to dairy and wheat, and I don't like fruits and vegetables. Very limited. And I don't even have room to eat it because I need the protein first but I can't get enough. I will get much les if I split it with veggies or with a starch. Anyone else have the same problem?

I am now way past my goal weight: ) I am now 128.6. Been around that for the past month. I am still struggling with food. Still on the protein meal replacements. But getting tired of them because I am so limited in food. And the shakes are dairy free and they are the only ones I can handle. Im no where near getting the protein intake I need. I still can only eat an egg and I am full. I can eat a bowl of oatmeal what ever amount is i the package with peanut butter, but it takes me a good 30 mins plus to finish. I can have about 1/4c Rice and say about an oz of meat and I am full. Thats pretty much my portion for any meal. I struggle because I am so limited since eI don't do dairy and wheat, well try not too. And I hate a lot of the veggies except starchy ones like carrots, potato, set potato, yams, butternut. And I only like certain fruits and mainly in shakes. I can only handle to be able to eat it. Like a small green apple. I desperately need help with meal planning to make sure I have everything I need for my body. I am doing IVF in the Spring and I want to be able to eat a lot more then what I can. I am almost a year post wls. I will post pics as soon as I am able to. Loving the weightless. But hate my diet.

Nothing has changed eating wise. Still can't eat a lot. I do 2 meal replacement shakes, and a small supper. And even then I can still only eat just the protein. Weight is still coming off. Was 203, now 144lbs. Theres not a whole lot of change in appearance, so I upload some more next month or so.

Here is month 5 comparison to month 7

I am now 148lbs, my 1st goal was to be 145. Just about. Problem is, even tho my stomach has drastically reduced in size, I still feel skinny fat. My body fat is still in the 30% and up. It is not reducing much but the weight is melting off :S I still can't eat a whole lot, protein is still hard to do unless I do all shakes. And I am starting to work out.

The nightgown pic is the most dramatic change for me. I can't believe I was 203 lbs, now 154.5 Still struggling to eat. Really need to amp up my protein and vitamins. I am losing hair like crazy

My hair is really thinning out. It comes out in the shower, brushing my hair or just seeing the odd strand on me. It was already thin to begin with. Now I see my scalp very well, and it feels like I have no hair left. Besides the usual remedies of Protein, Vitamins, and all that, and thing else I can do? Shampoos, or anything that helps hair to grow and thicken? My hair is medium in length.

I am down 48 lbs now Beginning Weight: 203 Current: 155 lb I am 10 lbs away from my first goal. Still not eating a whole lot. Need to up my protein. My hair is thinning out like crazy. I havent been taking vitamins for a while; I need to get at it. Its been hard dince I been away from home fir almost a month due yo a cuty wide evac because of a huge fire surrounding my cuty and within the city. I have been going to the gym alot, doing weights and cardio. I also been walking. I used to hate it so much. Now im full of energy when walking, feet dont hurt anymore and i do t get out of breath as quick. Hotflashes are non existent Can now fit in med clothes and not extra larges. So happy with everything so far I will post updated pics once I am back home. Ttul

It has been a slow month, I haven't lot a whole lot, perhaps 1-2 lbs, it kepted fluctuating all month. BUT I been eating too much junk, mainly popcorn and nachos . I have stopped now and I am kicking this month into high gear. Still trying to get all my protein in, got to get back to my vitamins. need to take em. Hair have been thinning a bit. This month I have a friend who is very fitness minded training with me, today was Day 1 and I killed it I did a lot I didn't think I could do. Especially now Im just about 38 lbs lighter. I'm BOUT 164, MY offiial weigh in is Tomorrow and I will post some updated pics and measurements. I am also going to post a before training pic and then my after. Its intense so far. Did cardio, tomorrow is Strength day. I hope everyone is doing well Thats all for now. TTUL

Going into Month 4 now Still a challenge to get what my body needs. I am still strugglig to get all the protein and water in and even food. Still a few bites here and there. But I can eat junk food Sucks becuase I dont want to. The weight is coming off a bit slower now. I am starting to easein working out. So far I lost 36 lbs since Jan 5. I was in the 200"s now in the 160"s My first goal is pre wedding weight if 157. I don"t know from there how much. I like to get to 145 as my 2nd goal and go from there. So happy ! But eating is a pain. Stomach still gurlgles like crazy.

Im in a bit of a dilemma, I want to start juicing tomorrow. But the last couple days I been having a smoothie for Breakfast. Typical: 1 c almond Milk, choc, 1/4 of a banana, 1/2c raspberries,, and 1/2c of pineapple. With 30 grams of Protein supplement. I know the sugar is high, but you got the fibre and the protein to slow it down. But after I have this I experience low blood sugar, which is weird after just finishing smoothie. I get cold sweats and I feel faintish. Then after a half hour or so Im fine. During ym 1st 2 months I had a lot of fruit juices, because I wasn't eating much only on the liquids I needed the sugar because I experienced low blodo sugar. So how is it I experience low blood sugar not having sugar, and having low blood sugar after having sugar?

I know there are a few chats about it. I like to do an updated one I been juicing and doing smoothies for the past 3 years. I do not like a whole lot of fruit and veggies so I do liquids to supplement. It has helped me a great deal, especially helping my intolerances because the body was being more healthy and not as toxic. The sleeve has helped me shed 33 lbs so far in 2.5 months. And now I want to super boost my weight loss and super boost my nutrition because I am not getting enough; i can't eat enough and i need some serious healing. So now I am going to try juicing fruits and veggies for Breakfast and lunch supper time I will have the typical sleeve meal plan. Along with having Snacks through out the day. I'll post the recipes I do and if anyone is visual, I can always post pics or you can post recipes or pics as well And when you ask about what about the Protein, fibre; I am adding that to my juices And the sugar intake; thats what fibre is for, it slows down sugar absorption, (the fibre can be added as well by blending some of the fruit in with the juice) and I believe protein helps as well. Also you can Water down your fruit juices. If anyone is interested, please feel free to chat on this post. And if you heard of juice fasts and juice feasting; i done a week long one before and it was awesome

Do anyone in the morning after waking up experience low blood sugar? I wake up fine, then try to have something to eat, then a few minutes later I feel warm, sweating, feel like passing out. I read something about reactive hypoglycaemia, and before I had the sleeve I had low blood sugar moments. Now I been sleeved for almost 3 months now and its happened 3 times to me since. What do you do, anyone experience it?

http://www.juicingscience.com Great website for explaining the science of Juicing :

Try a week just juice to your hearts content. A few tips Juice mainly veggies and add a sweet fruit or 2. When you juice just fruit add Protein powders or add greens. And add fibre as well it slows down the sugar absorption. Also if you Water down the juice the sugar content is lower. Apples is the most highest so far in sugar content along with high carb which is mostly the sugar. Its awesome in green juices. And lemon helps get rid of the green taste. My fav green juice so far is Celery cucumber apple, lemon ginger and a cup of greens. The lemon nutralizes the greens so it taste like a lemonade to me. And you can use any greens. Spring mix and spinach is my fav, can use kale. If you are starting off use spinach, but make sure you rotate after a while. If anyone needs any advice or help, ill try my best And ill post more of my fav recipes as well... Carrot beet orange lemon ir ginger is my fav juice with carrots and beets. Its miore sweeter becuase of the root veggies, and higher in carb. I also like carrot apple ginger. And sweet potato blueberry mint. I like pineapple and mango, orange. All citrus can be interchangabally mixed. Same with the greens. You can use just celery or just cucumber. My hint also use a veggie thats high water content with ones that make less juice. More bang for your buck. I dont like celery by its self mixes well with cucumber, since its neutral tasting and it tones down the celery.

Yes, if you really dive into research you will find there is plenty of Protein. Plus you can always add powders to the juices. I say look at elephants, gorillas... Anything that eats plants and fruits and veggies. They are extremly strong and healthy, with out animal protein. Check out juicerecipes.com. Put in different ingredients and it will tell you the protein content. Cookarue, well said Everyones situation is unique. I am 60 lbs overweight, I never struggled with over eating, I never went to a doctor and spoke about my weight. I just went and did it. I knew my health was bad I been suffering from it for many years, and I been on so much meds it contributed me getting bigger, plus I had hypothyroid. Ever since I got this done and its only been almost 3 months, this is the best time I felt in years. Getting fruits and veggies by juicing is the only way for me to have it. I tried many times eating stuff I don't like and I can't do it. I don't need a NUT or doc telling me what to do, I do what is right for me. They didn't have the surgery. I did. And once my weight is normal, I will be getting tests to see how my nutrition is.

And yes I seen Fat Sick... Both of them. In fact each one over 5 times. Plus I watched many health documentries.

I never went to dietitions, nutritionists or did anything before I had the sleeve. I just decided to and went for it. I never was a fruit or veggie eater. And I am still going to have food. Im just juicing the fruits and veggies, and adding Protein to it. Plus getting protein from Snacks and an evening meal. I been doing this for the past 3 years, and I believe its the best thing for me. Doesnt hurt to give it a try if it dont work then you just stop. I am definitly not advocating you need to juice. I totally believe in a proper diet. Im not just juicing, just supplimenting for fruits and veggies. And yes I have tried stuff but its not working for me. And since I still can"t eat as much Im not getting proper nutrition.