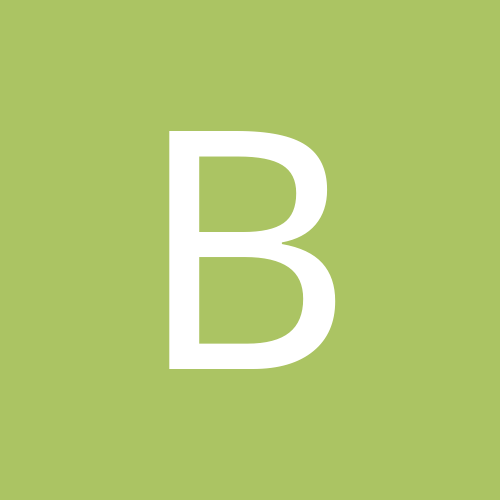 Content Count

542

Joined

Last visited
Everything posted by BCs 1000
@@northstar9148 unfortunately for me, carbs breed more carbs. So if I start the day with carbs, I go into a downhill spiral carbathon. If I eat high protein/low carb for Breakfast, I have much greater control over my eating for the day.

@ WitchySar 20 grams carbs is very low. What do you eat in a day to stay that low? It would be close to pure meat. I would have assumed your calorie count would have to be lower than 1000 to stick below 20 grams carbs, but it must be much higher if you are maintaining a weight high enough that you need WLS. Sorry for all the questions, just trying to figure out what your food log would look like in a day.

My breathing is always difficult for the first few minutes and I have that ' you are never going to be able to do this' dialogue on repeat. I then get into a rhythm and can run for another hour. I think I could benefit from seeing a running coach.

Fantastic!!! [emoji106][emoji106][emoji106]

I made these today. Packaged up 11 parcels and froze them for those super rushed mornings. Ate one, very nice and filling. A bit more fat than I would usually go for, but a much better substitute than the real thing http://cafedelites.com/2015/07/29/cauliflower-hash-brown-egg-cups-low-carb-gluten-free/ Calories: 87.7 Fat: 5.4g Net Carbs: 1g Protein: 8g

I went to a buffet about a month ago. It was a total waste of money ($30 pp). As it was 'all you can eat', the food was very cheap and bulked out to fill up the people who go there to eat multiple plates. I would much prefer to go somewhere expensive and order a decadent entree or just an extremely rich dessert. It costs the same anyway! This is totally different to how I ate preop where I would fill my plate with rice or bread as it took a hell of a lot for me to feel full.

Almost a year out and I can't drink while eating. Well I could, but I would have to leave 95% of my meal. I have only had really spicy food once post op and I had a glass of Water with ice on the table (not ordered). I sucked on a piece of ice to cool my mouth after eating. It worked a treat.

goplay, those photos are awesome! I am going to San Fransisco for the first time at the end of the year. It will be my first time in the Northern hemisphere! You are getting me very excited I started with the C25K and am now running 50km a week. It is amazing as I could barely run for 30 seconds when I started. The lighter you are, the easier it gets, so keep that in mind. As you become a stronger runner, you will also be losing weight. Running 10km is as difficult for me at this weight as it was when I started C25K thirty kg heavier. I hope I can one day feel the same about a half marathon Jamie!

You are smashing this! You need a ticker so we can all see your progress Great work!!!

118 Thanks for hosting goplay. I very much appreciate the additional motivation.

I am in Petite sizing. Great for pants and long sleeves. I always thought I had a large frame, no, my frame was just covered in fat. I am currently a 4P.

My husband was worried about this in terms of what if I had so much restriction that I couldn't maintain a healthy weight. There was no need to worry, ten months out I have to work at maintaining this weight everyday. There is no risk of me becoming underweight because I can't eat enough, none whatsoever. Agree with PP, regular blood tests will ensure there is no Vitamin deficiency. The health implications and reduced life expectancy if I had remained morbidly obese were a certainty.

When you don't feel self conscious eating in public. I can't be sure it wasn't all in my head, but when I was obese and ate in public I would get lots of disgusted stares coming my way. The other day I was eating on the train as I was racing between meetings. I apologised to the person next to me. They looked me up and down and said that I looked like I needed it! It is really, really weird having people see you as a thin person. And it is very sad too that you are treated differently...

I lost probably a third of my hair. I cut mine quite short. Ten months out, it has all grown back, so it was only short lived. It is very concerning watching your hair fall out!

OP, did your surgeon give you any photos of your sleeve? I was given a couple and found it extremely useful to be able to see how massive the surgery was. Knowing what sort of wound I was healing from made me terrified to eat anything off plan and be very gentle eating anything on plan. If your wound was on the outside of your body would you pour Coke Zero on it? I think you might have chosen Water. It seems to be a real problem that because it can't be seen, the trauma of the surgery is easily forgotten. Maybe have a google of what a post op sleeve looks like and consider that whenever you are faced with a craving that is not in your plan. Those photos were burned into my brain. Best of luck.

Happy 4th July to all of the US members Do you get the day off work? 119 again today. I think I need new scales as they kept reading 108. It was nice to see that number but given I ate a dozen Freddo Frogs this week, I knew it wasn't true

The only way I got through it was to look at it as the start to my new life. Think about it like that, and it is actually very exciting. Also, I was pretty damn keen for my liver to not be too large for my surgeon to perform my surgery. The first few days of the preop diet were the worst. After day 5 it actually became much easier. Keep busy and dream of all the new things you will be able to do this time next year. Hang in there!

@@Lema Your English is fantastic. Six languages is amazing!

Soft tofu. You can also blend silken tofu through soups.

I was obsessive about the preop diet as I would have been devastated if the surgeon had opened me up and had to cancel my surgery because my liver was too enlarged. I assume OP, you would be just as devastated. On the last hurrah, after surgery you will still need to make choices to eat healthy, every day. I guarantee this is not the last time you have to weigh up the negatives of eating crap food.

Happy to not be able to post until 18 months post op, but at only 4lbs from goal, being able to view vet forum posts would be extremely valuable.

There are a few recipes online for low carb butter chicken, so you could make your own. They also look pretty puréeable to me.

No change 119 again today. Thanks again goplay.