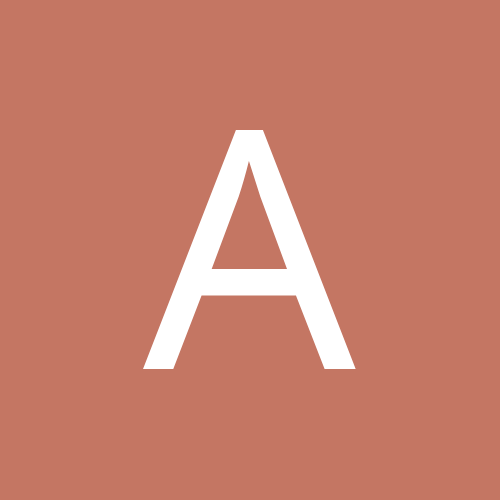 Amber'sJourney
Gastric Sleeve Patients
Content Count

102

Joined

Last visited
Everything posted by Amber'sJourney
Surgery on 9/27 SW 216 CW 147 Loss 70 LBS Goal:120

My drain removal hurt. Yes. Pain. But it only takes 10 seconds. I had my drain about 4 days.

Because of health issues, chronic pain from herniated discs I was limited with physical activity. I used to be healthy, strong and able to work out whenever I wanted to. But if I loose the extra weight, I take pressure off those discs and hopefully I can back to an active lifestyle. Which was the deciding factor for me. For those that have the option of activity without surgery- great! Go for it! I've had a 'simple' complication. Which has put me in BED for the past 6 weeks healing from a torn abdominal muscle. Very, very, very painful and its going to be a LONG rehabilitation for the muscle. Apart from that I don't miss food, it hasn't been a struggle. The Water though. I don't hear anyone talk about the water. I used to easily drink 90-100 oz of water daily. You need water to survive. I didn't reach 20-30 ounces of fluids daily until I was 6 weeks post op. Talk about severe dehydration! I love water. I want water. I can't drink it. I mourn it. If I could have my water and be fat. I would go back. (As of right now.) Being very blunt and honest, here. Now, as I said, I'm sure this will change as my stomach gets larger and I can drink more. I assume I have lots of swelling. But its really not a simple procedure, this surgery. It comes with great risk. One just has to decide if the complications are worth the risk for themselves. What are your health issues? Will the surgery help you to overcome those risks? Etc.

No, for MY height, a 30 BMI for ME would be 164. Your 30 is 185.

I am 9 weeks out, and began with a BMI of 39.6. I KNOW that I would not have even considered the surgery if I had been 164 and a BMI of 30. I'm pleased with being smaller- I've now lost 37lbs. But everyday I have to remind my self that I did it for my health and to just wait and one day I hope that will be able to say it was worth it. Now, this is a very personal decision. Only you can decide if you want this for vanity or health. Do what is best for you.

Do you have VA Champ insurance? If so, it covers weight loss surgery with no hoops to jump through! My close friend decided to get RNY and went in for her consult and two weeks later was having surgery!

Where is the complication board... I can't seem to find it.

Why don't you research the Dr's record (fatalities etc) with the Mexico Bariatric and Surgeon's boards? The only 'negative' I have read on the boards about Dr. Garcia is that he tends to have quite a few patients with infected incisions. Which is the reason I did not choose him. When I went to TJ with a lighterme Dr. Garcia was one of their recommendations. (I chose Lopez). I can see how they would phase him out if he had several fatalities. BUT, that being said, the only way to find that for certain is to check the records. The Dr.'s office may not be truthful for reputation's sake and its difficult to take the word from someone who stands to profit or lose because of the surgeon you choose. Which applies to both Dr and the coordinators. I would ask the Coordinators if they are able to provide some proof of the fatalities as well. Can't hurt. And remember everyone who had a good experience with Dr. Garcia had a good experience! It's the people that potentially had BAD experiences that you want to find out about. Good luck!

I am real. LOL. Although I used Dr. Lopez, I met a friend who was sleeved by Garcia on the same day that I was sleeved by Lopez. I didn't meet Dr. G but the friend had no issues and a good surgery.

I would assume (ASSUME) that there are filters of some level at the Hospital and Hotel. That being said, My Dr. (Lopez) glued the incisions shut. The only 'exposed' was the drain. Another patient with Dr. Garcia did not have the glue. I think it's a good question for your Dr.

Yay! Congrats on your loss!

Hi! Just thought I'd say hello! I'm in Oklahoma as well! (I went to MX though.) I had my surgery 9/27. I am still having a difficult time with liquid intake. Water makes me feel sick. Which really is sad! I love water! Going to try to set a timer tomorrow. Thanks for the tip.

Make sure you rest and don't bend down/over. I had pulled stitches that tore my muscle. The binder made my back hurt and then when I took the binder off it was an excruciating, I want to pass out kinda pain!

Oh, and my muscle area is slightly like a big 'bump' because of all the swelling and inflammation. (You mentioned a bump.)

You mention that it hurts when you bend. Please DO NOT BEND. I am a stay at home mom with young kids... and its second nature to me to just be picking up toys throughout the day, or dropped things etc. If the pain is burning, pulling, aching, tearing etc. You could have what happened to me. Please see my 'story' post. There are stitches in your muscle after surgery and you can 'pull' a stitch. If you are not careful you can 'tear' your muscle! (That's what happened to me. I've been recovering in bed for the last 14 days. Not fun. Weight loss low. Hard to drink water on top of all the PAIN. So please be careful, contact your Dr as soon as you can. But in the meantime, no bending, twisting or stooping. Be careful getting in and out of bed. Good luck! Please keep us posted!

Never was into drinking juice. I love OJ but with the acid, I don't think it would sit well and I'm not even willing to try it! I have done fruit punch vitamin water successfully though! Yesterday I was able to drink 16 oz of it. Working on it again today. I saw another poster that said they had trouble with water but after starting hot herbal teas things got better. So I'll try it after I finish my vitamin water. *Missing water*

Hi everyone, I was sleeved on 9/27. I'm new to your group. Here is a link to my 'story': http://www.verticalsleevetalk.com/topic/57089-my-sleeve-with-dr-lopez-in-tj-mi-doctor-booked-through-alighterme-and-complications/

Can I ask what types of teas you drank? I am having trouble with drinking water and other liquids. I'm going to try some hot teas. Thanks for the idea

Where is the september post op group? I was sleeved on 9/27 and have lost a 18 since surgery. Slow going here as well, but I have had some complications and been stuck in bed and hope that when I get moving again it will pick up.

Wow. I cannot drink that much, but really, really wish I could! Before surgery I was a heavy water drinker, at least a gallon a day and nothing else. The most of anything I have been able to drink (since surgery) is about 2-3 ounces of milk in about 20 minutes. (But sometimes it seems to give me a tummy ache). I have to take small sips of vitamin water and can only drink 16-20 ounces a day so far. I also chew on ice and get about 4-6 ounces a day through that. Water makes my tummy feel acidic and yucky If I chew on too much ice it makes my tummy feel the same as if I drank water. I am really battling dehydration right now, but doing my best to get in what I can. I'm 4 weeks out today.

3 incisions are half inch to an inch long, 1 incision that is about a centimenter and one drain 'hole'.

Congrats! That's an awesome loss

So sorry you're going through this. One day it will just be a memory. Until then- *hugs* Praying for you!