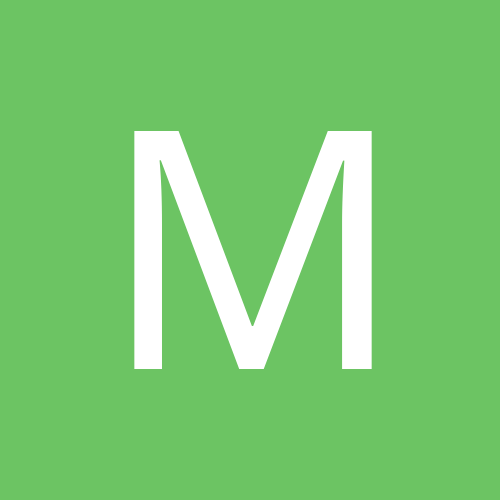 Content Count

26

Joined

Last visited
Everything posted by MaryPoppins
I was scheduled for my sleeve on July 30th. At my pre-op I was informed that I won't get the sleeve after all. Because of my hernia, the doctor is doing a Nissen Fundoplication and surgery is delayed until Aug 8th. Dr says I will still lose weight but I'm worried about losing the weight and keeping it off. Anybody have experience with this procedure?

On a scale of 1-10, rate your overall experience 1 and 2 weeks post surgery. 1 being GREAT with no pain or difficulties. 10 being severe pain requiring pain meds and several issues. I'm just trying to get an idea of the average experience, if there is such a thing.

I'm having my surgery on July 30th because of my hernia. My entire stomach is in my chest. It's miserable. Dr recommended the sleeve or bypass in addition to hernia repair to make sure my stomach doesn't break through again.

What are your favorites? I wish there were sample sizes available. I'm looking for the powder, probably chocolate or vanilla.

After going through 2 programs in 2 years because of insurance issues and poor treatment, I FINALLY have a surgery date, July 30th! I love my doctor and his staff. They are the only people that have shown concern for my hernia repair. I'm current doing 2 shakes or meals and eating only 1 meal per day. I have a pre-op appointment on the 17th. Start my liquid only diet on the 23rd and surgery the 30th. I'm so ready to get to get this done!

No more food rewards for me. I plan to reward myself with new makeup, shoes, clothes....plenty of other things to use as a reward. Food rewards is partly what got me here to begin with.

I LOVE Fairlife nonfat and I don't like milk!

Anyone else had a pretty severe hernia fixed along with their surgery. I'd like to hear from anyone that has experienced this either pre or post op.

Minerva did you have the sleeve or RnY?

The dr said he prefers to do RnY with patients that are 300+ lbs. I am currently 5' 4" & 221lbs. He doesn't feel that the rerouting of intestines is not necessary in my case.

I was having the RnY but I had to change doctors and the new doctor wants to do the sleeve.

That's great to hear Foxbins. My entire stomach is in my chest. It's miserable!

Ewwww, I hate that evaporated milk taste 😖. I will stay clear of the Equate!

I don't have a surgery date yet. I'm hoping for late July. I only have to do a 1 week liquid diet. I'm not sure I could hang in here if I had to do 2 weeks. I'm in southern IL.

How long ago did you have your surgery and how much weight have you lost?

You're lucky you didn't have symptoms from your hernia!

I just ordered the Syntrax sampler pack. 😊🤞🏻

Did you feel better right after surgery or did it take awhile?

I'm trying to do this on the cheap and convenient. Has anyone tried Aldi's Elevation protein powder? My program lists it as one of the recommended powder proteins. I'm hesitant to buy without knowing what others think of the taste. As far as bottled protein shakes, has anyone tried the new Ensure Max?

I'm getting ready for surgery soon and have a massive hiatal hernia. My entire stomach is in my chest. It's painful and very uncomfortable. Ive been told this is the only surgery that will successfully repair the hernia and reduce the chances of it returning. For me, the weight loss is secondary and the hernia repair is my primary focus. It's gotten to the point that I can't eat anything in any quantity without needing to vomit later.

I started with the Barnes program. Dr. Eaton. I had completed all requirements and was waiting for a surgery date when I found out they had a problem with my insurance. I am now going thru Memorial Hospital weightloss and wellness program in Springfield, IL. I think the Springfield program is much more thorough and personal. There is a genuine effort to know you personally. At Barnes it always felt like I was being herded like cattle. Also, the information I receive from Springfield has been more detailed and the program itself is more organized. The staff is much more knowledgeable, helpful, and professional. I'm not sure of the cost difference. For me, with co-pays & uncovered costs, it comes out about the same.

I'm just over the river in Illinois, Edwardsville area. I was with Barnes for a year. I jumped thru all the hoops, got approval for my surgery on Dec 1st, 2017 but nobody called with a surgery date. I waited 2 weeks thinking they needed time to process things...then I called. Found out they had a problem with my insurance and would not do the surgery after all. I can't begin to tell you how angry I was. I am now set up with a different program but having to jump thru hoops all over again. I have a large hiatal hernia. My entire stomach is twisted up into my chest cavity and my esophagus is all twisted, it looks more like intestines. I just want my surgery ASAP so I can feel better!

I use an app on my phone called Walkmeter. It's simple to use and all I really need.

I'm confused about vitamins. My instructions say I will need to take a multivitamin or children's chewable vitamin, twice per day, 200% DV. Does that mean 2 vitamins that are 100% DV each and that EQUALS 200% DV or each one should be 200% with a DV total of 400%? What vitamins do others recommend? I'm thinking chewables would be best for me but I'm open to suggestions.

I would never have considered this surgery until I was told it was the only fix for my hiatal hernia. I have many mixed feelings about it. 98% of my stomach is up in my chest area and it's all twisted up. It can be very painful. I've been told that the twisting can shut off blood flow and cause death so it doesn't seem like there's much of a choice. Almost 2 years ago I had breast cancer. During my treatment I lost 45 lbs. once treatment was over and I could eat again, the weight came back fast. The doctors say my stomach pushed upward from the pressure of the weight gain. I'm hoping for my surgery before Nov 1st because of insurance/financial issues. I'm nervous and a little overwhelmed by all diet restrictions/requirements. Also, can I use Davinci or Torani unsweetened flavored syrup in my protein drinks?