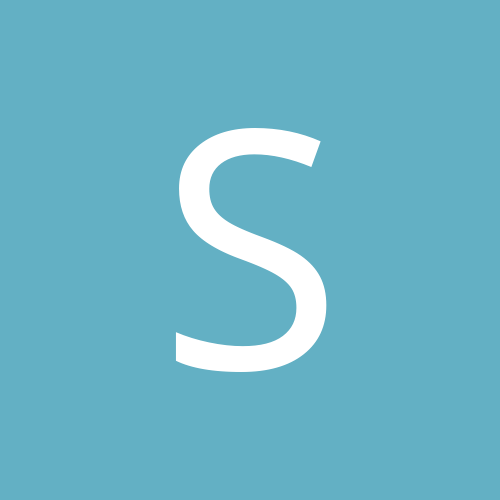 Content Count

14

Joined

Last visited
Everything posted by slt77036
Hello and thank you all in advance for any advice you may be able to give. I have been overweight most of my adult life and I come from a family that suffers from obesity, diabetes and hypertension. I currently have a bmi of 34 and although I do not suffer from hypertension or diabetes I have very flat feet and find that I am having trouble walking. I am in constant pain from my knees and I feel this is a wake up call to finally make a drastic change. I've tried every method known to man to lose weight and while I can lose about 10-15 pounds I never seem to get to my ultimate goal without gaining the weight back. Due to cost and budget I am looking to go to Mexico for the surgery. I am very afraid of going there for surgery and really need help/advice on a surgeon that will do a good job. I'd really like to go somewhere that I can get to from San Diego as the price from Nebraska to San Diego is less expensive. I am hoping to get the surgery done soon (Aug 10th) because I have the time available from work. Please help if you can. Thank you all

I'm September 7th but I am self pay having my surgery in Mexico with Dr Illan. Is anyone else traveling for surgery?

Hi, My surgery is also scheduled for Sept 7th, may I ask where you are having your's done? Best wishes

Hello, Thank you for sharing your experience, my surgery is on Sept 7 with Dr. Illan also and I am getting jitters. I'm also going by myself so I'm concerned about that. Is there any advice you would have for me? Anything that you wish you would have brought with you or packed? Sounds like you were up and able to walk around shortly after surgery, did you have very much pain? Do I need to bring food or anything like that? I feel I have so many questions so I appreciate any advice you may be able to offer. Thank-you

Hello, I hope this message finds you doing well and feeling blessed. I live in Nebraska and wondered if you ever had your surgery and how you are doing now? I will be having surgery on Sept 7th and I am getting very nervous would love the extra support. Thanks

Hello Everyone, As the day of my sleeve looms closer and closer I wondered if there are any of you living in the Omaha Area who have had gastric sleeve surgery? If so I'd love the extra support. Also do you know of a good nutritionist so that I can stay on track after having the surgery? I am having it in Mexico and I want to make sure I have systems in place to succeed once I arrive home. Thanks

Hello, I saw your post and I am also going to Tijuana for sleeve surgery. My BMI is at a 34 and I'm pretty scared too. I wondered where are you going to have yours done? Thanks for your time.

wow, thank you guru in training for your input. I better use that year to build the healthy habits while I have the support of the sleeve. So how did you feel right after surgery and how long did it take before you were able to go back to work?

Hello All, So I went to the doctor today and have gained four more pounds which puts me at 211 and I'm 5'5. My bariatric sleeve surgery is scheduled for Sept 7 and I arrive in Mexico that same day. I just put down my deposit and although I cant wait for the time to come I find that I am getting very scared. I feel like I am giving up my "drug of choice" and I would appreciate anyone who is able to give me ideas on what to expect. Originally I had been researching having the gastric balloon because it is a lot less invasive and temporary. I decided to go with the sleeve because I'm afraid that the balloon would be only a temporary fix. Any advice would be very appreciated because so much of my life is lived around my attachment with food. I'd love to hear from anyone who is able to weigh in on this topic. Thank you .

Would you like me to put you down as the person who referred me to the hospital in the questionnaire?

I sent him a personal email so hopefully he will get back to me. Thanks again for your advice.

Thank you Joann454 that is actually a good idea. Does anyone else have advice about doctors? I contacted the Oasis but they are booked until September. Great sign the place is so busy but it would not allow me to have the procedure during the time I need. I'm growing a little desperate and stressed and hopeless so any further advice is very much appreciated.

Thank you guys so much for all the help. I'm going to check out both of the options for pricing. I am also having trouble finding a friend able to go with me. Do you think with both those options I would be ok to go alone?