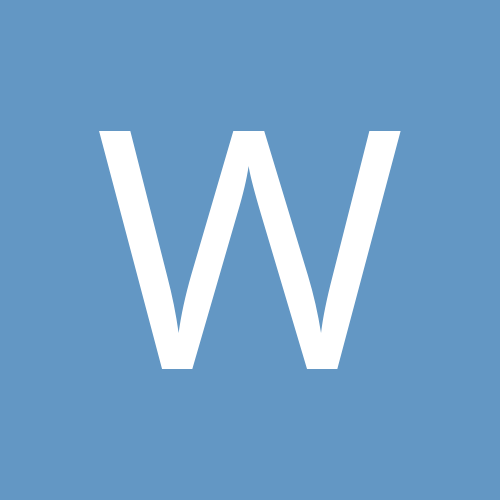 Wasntme
Gastric Sleeve Patients
Content Count

9

Joined

Last visited
Everything posted by Wasntme
I was sleeved this past Monday, and I have had some doozies, too. I am also curious as to the cause. Wondering if it is a "nutritional deficiency" thing?

Hey - thanks for the well wish! I am home from surgery now. Was told everything went well - day 1 wasn't bad, day 2 was the worst, I feel 90% better now (day 3) than I did at day 2. I've read many people feel really good at Day 4. I am trying to stay hydrated - not concentrating too much on protein today (although I had a quarter cup of Fairlife milk so, 3 gm protein). So much easier to drink skim milk than protein shakes! Nurses at Lake Norman regional were great. I did feel remorse due to the discomfort I felt in the hospital- not really pain, but a yucky full feeling and confinement because of the iv and stuff. However, now that I'm home I feel much better. when is your surgery?

Hi Buklova - I feel ya. We have the same doc. I'm being sleeved next week. They are very rigid with their diet. It is very frustrating when you see that other docs aren't so rigid. There are all kinds of liver shrinking diets that incorporate real food, or at least a choice of protein drinks. Makes me wonder if they are getting kickbacks from Optifast! (Nestle) Good luck choking it down!

That doesn't sound good. Shingles come to mind, but that wouldn't have anything to do with surgery. Let us know what your doc says!

I'm on Monday - I wish I could get it over with. Good luck!

Hey Mrs. Tesla - I'm with you. 8 pm, day three of Optifast 800 and I've only had two of the five shakes today because they are nauseating. My headache did go away though, so that is something. I'm discouraged that your discomfort hasn't gone away by day 6! My doc has done thousands of sleeves, so I am confident he knows what he is doing. There may be some stipulation for malpractice insurance or 'center of excellence' qualification that dictates this. It does seem a bit arbitrary but docs are used to non-compliant patients, so maybe this pre-op hell diet is a way for them to have more control over us/outcomes? I notice that Mexican docs do not require this pre-op diet. After reviewing this site for weeks, it does seem standard protocol for US docs. Hang in there!

Congratulations to you! I hope you continue to feel better physically and emotionally!

Regarding pre-surgery diet: if you have less to lose, you probably won't be losing 15 pounds in 2 weeks. I only have to do the pre-surgery diet for one week, and I'll be lucky to lose 4 pounds. Surgery is a risk. https://asmbs.org/resources/bariatric-surgery-in-class-i-obesity The American Society of Metabolic and Bariatric Surgery's paper above is a good read. (Of course this means more "business" for them if they expand their client base!)

Like you, I have a low BMI. I have read more success stories than failure stories regarding sustained weight loss - especially with low bmi sleevers. As a female who has had children and has had a long history of dieting, success at continued dieting and excercise alone is only going to get more difficult to achieve. (I write this out of personal experience and after reading the book "The Secret Life of Fat: The Science Behind the Body's Least Understood Organ and What it Means for You".) I am having the surgery next Monday. I have insulin resistance that is going to turn into diabetes and high triglycerides. I hope to nip those problems in the bud, lose weight and keep it off with the same advice your doc gave you. There are lots of low bmi folks who are thrilled with their surgery - do a search and you"ll find them. Cheers to you!

Surgery 7/30 Will start diet 7/23. Like you, I have been eating everything I can get my hands on!